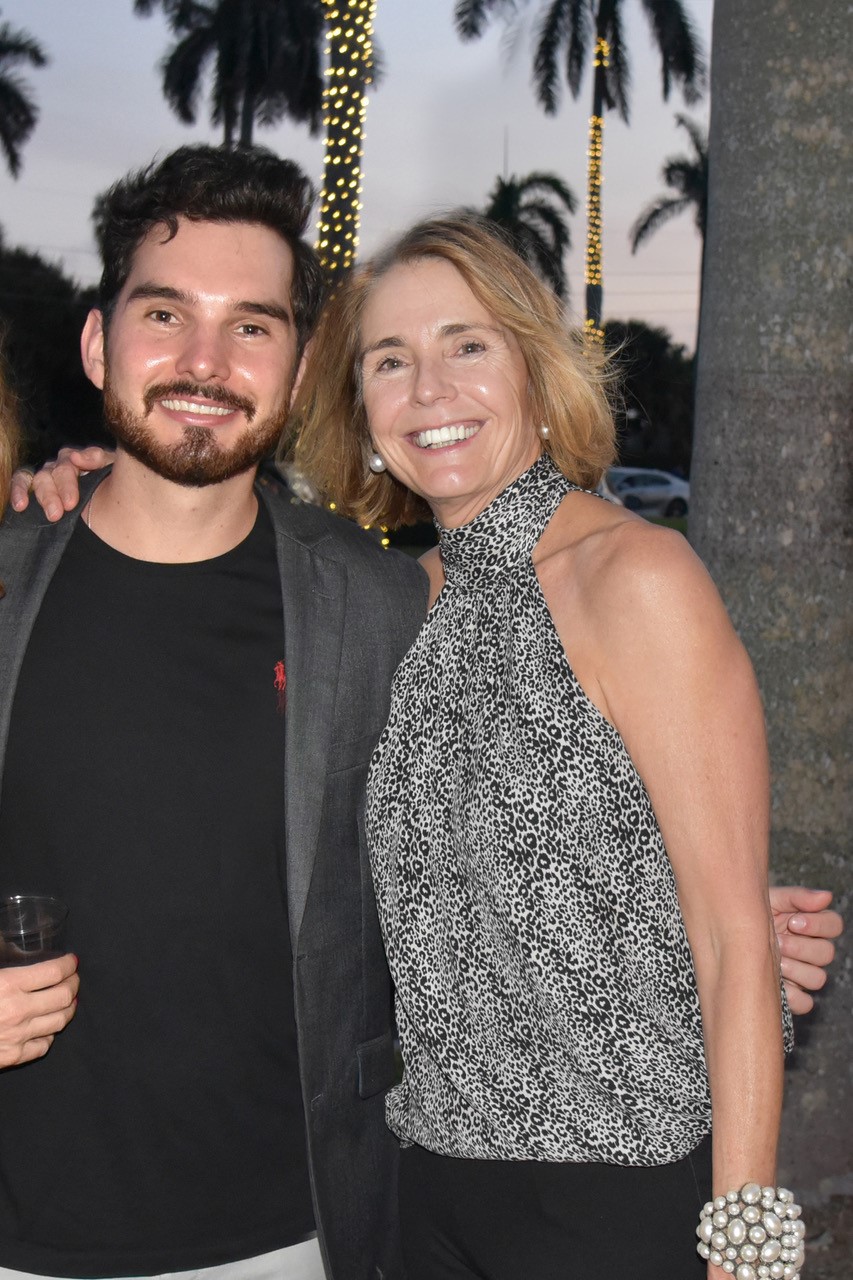 Apr 2, 2021
Maribel Alvarez and Arron Tsipis: Volunteer Fundraisers
It is safe to say that the impact Duke Nelson––an honorary son, dear friend, Dreyfoos alumnus, vocal class of '15, and gifted artist––had on people like Maribel Alvarez and Arron Tsipis was life changing. Perhaps it was Nelson's ability to sing or hold a camera like it was a natural inclination. Maybe it was the way he could befriend everyone in a room. Even the way he utilized the arts and his upbringing to grow as a person, and impact those around him, probably contributed to the now immortal entity that defined Nelson.
After Duke Nelson passed away in a tragic accident after filming a music-related production, Alvarez and Tsipis, among other friends of Nelson's, volunteered their time and worked to collect over $40,000 in donations to form and endow the Duke Nelson Memorial Scholarship.
"We were both very similar, in kind of mindset towards what we wanted to do in life, we were both on this mission to just create our own lives and create whatever success that we wanted to have, like, we wanted to make it all for ourselves," Tsipis, also a Dreyfoos alumnus, theatre class of '14, recounted of his middle and high school friend Nelson. "But we also came from very, very different upbringings and backgrounds. I've been very fortunate to have my parents [financially] support me. Duke didn't necessarily have those opportunities. And he created these opportunities for himself."
Tsipis and Alvarez created the Duke Nelson Memorial Scholarship to be awarded each year to an underprivileged student who is pursuing a career in music, videography, and/or photography. "I hope it changes somebody's life," Alvarez said of the scholarship. "I want to make a difference, that's all. A positive difference gives somebody the opportunity they wouldn't have otherwise."
"His philosophy towards getting out and being able to succeed was much different than [it was for] the people around him, Tsipis said. "And we had a lot of conversations together about, you know, the things we wanted to accomplish, and the things that we did accomplish. Duke accomplished so much."
Donations––which the scholarship completely relies on––have been thankfully fueled by personal outreach to clients and connections of Duke that Alvarez and Tsipis relentlessly pursued. In addition, local events that Alvarez's company Altima worked on, such as designer Alvin Valley's store opening reception on Worth Ave., and photographer Christophe von Hohenberg's pre-book launch at Coe + Co Photography Gallery, donated a portion of their proceeds. Alvarez furthermore created a birthday Facebook fundraiser and enlisted the support of many friends. Tsipis and Alvarez believe that through these donations, the scholarship will have the ability to create a stepping stone for artistic ventures with students who do not have the privileges of pursuing such passions.
"All these underprivileged kids have so much stacked against them financially," Tsipis said. "In the community, you don't really dream because it's just unrealistic. It's kind of this, 'You get what you get' mentality. [We want to do] whatever little thing that we can do to try and change — to try and get people to dream a little bit more and get excited."
And though the world lost Duke Nelson too soon, Alvarez and Tsipis are working to make sure that his memory lives on through this scholarship, helping others the way he did for the duration of his lifetime.
"And the fact that we get to do this every single year — it's not just one student," Tsipis said. "I think that's what's truly magical: for years to come, this is like he's helping people, and helping kids forever and ever and ever."
You too can create your own Facebook fundraiser just like Maribel. Go here to get started. And then be sure to invite all your friends! Thank you!
Donations to the Duke Nelson Memorial Scholarship can be made here.
Please contact us at info@soafi.org if interested in learning more about establishing a scholarship or endowment.
Learn more about Duke's story on the website Alvarez & Tsipis created here.
Written By: Kaja Andric and Sophia Roud