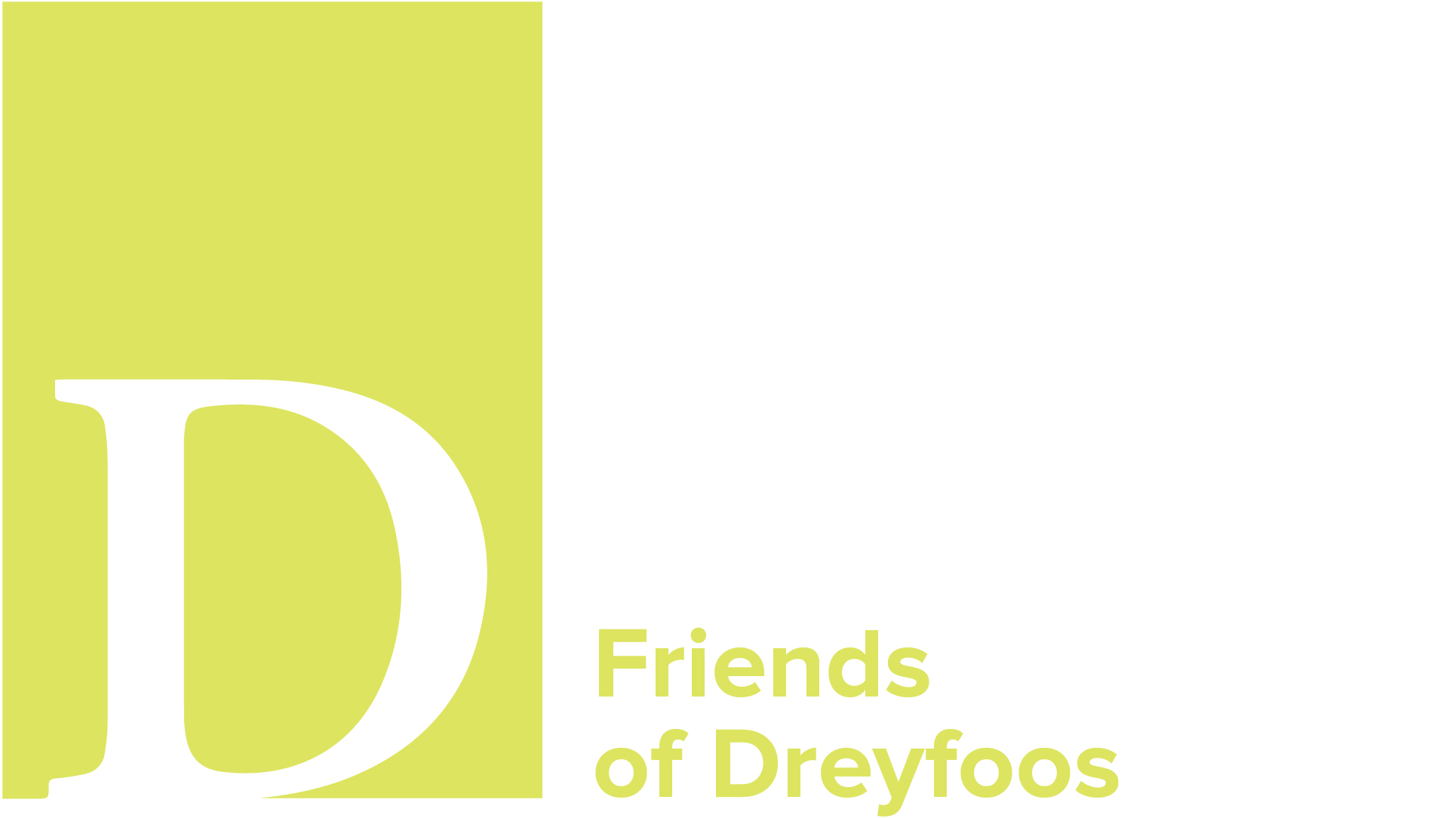 Show your support for arts education and become a member today!
Membership helps to support the vital work of the Dreyfoos School of the Arts Foundation, including funding for classroom supplies, Artists in Residence, Guest Artists, and scholarships.
Membership can start with an annual donation as small as $50. There are many levels of Membership, each with special benefits to show our gratitude for your support. Consider monthly donations through the Dreyfoos Sustainer program.
Friends include professionals and patrons who are interested in being a part of Palm Beach County's innovative cultural and social scene while supporting one of its cultural gems. It provides members with a stimulating combination of the arts, education, revelry, and networking.
Membership provides essential funding for the Dreyfoos School of the Arts Foundation and its mission. In appreciation for your generous support, all members receive these:
10% discount on Dreyfoos student performance tickets in Meyer Hall (excluding special events)
Subscription to Foundation e-newsletter
Performance postcard of upcoming Dreyfoos events
Invitation to Foundation special events
Additional benefits by Membership Level: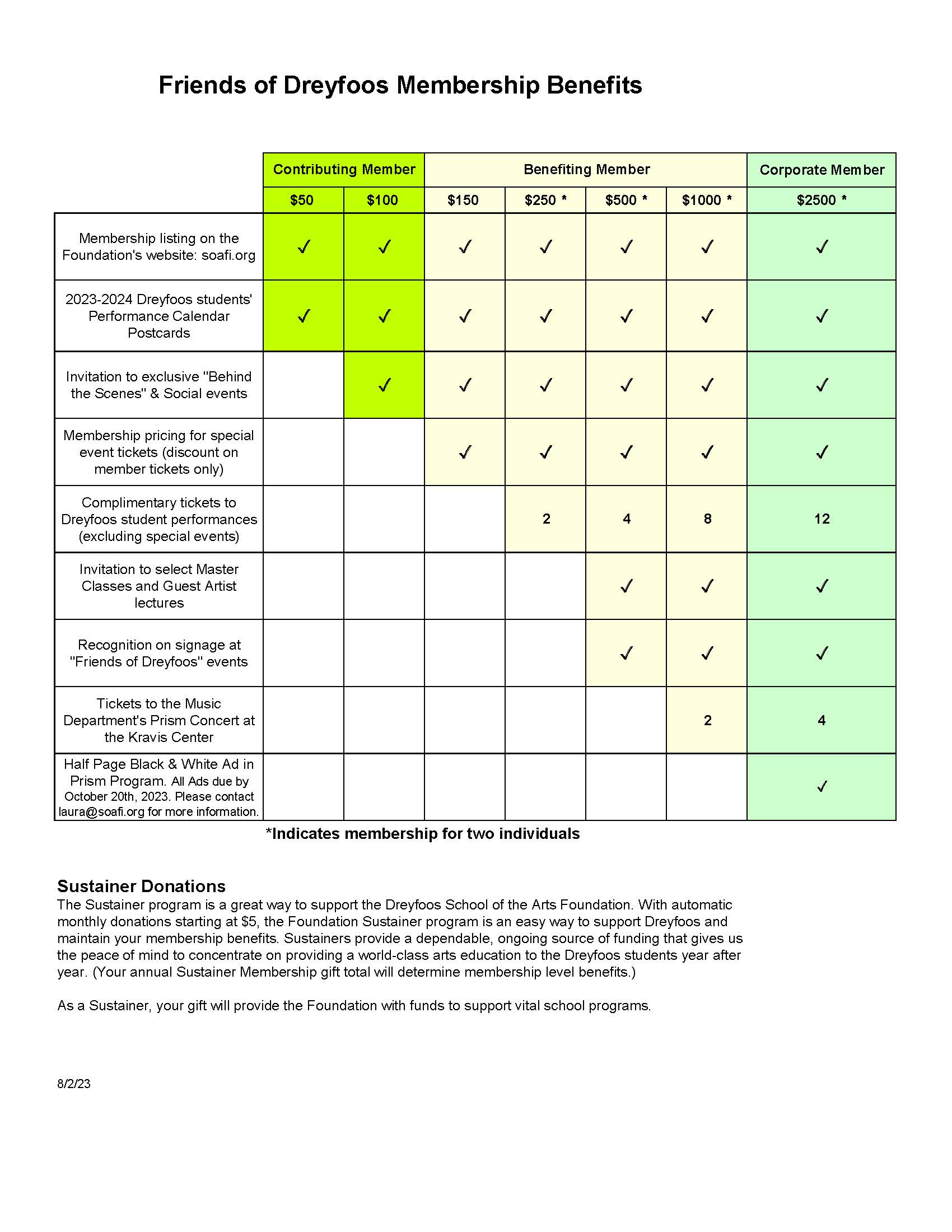 *indicates memberships for two individuals


Membership Appeal Letter
Setup your Sustainer Membership
Terms of Agreement
Your authorization to charge your gift monthly to a credit card will remain in effect until you notify the School of the Arts Foundation by mail, email or phone that you wish to end this agreement and the Foundation has had reasonable time to act on it. You can increase, decrease or stop your membership contribution at any time by contacting our office via phone at 561-805-6298; via email at
john@soafi.org
; or via mail to School of the Arts Foundation PO Box 552, West Palm Beach, FL 33402.