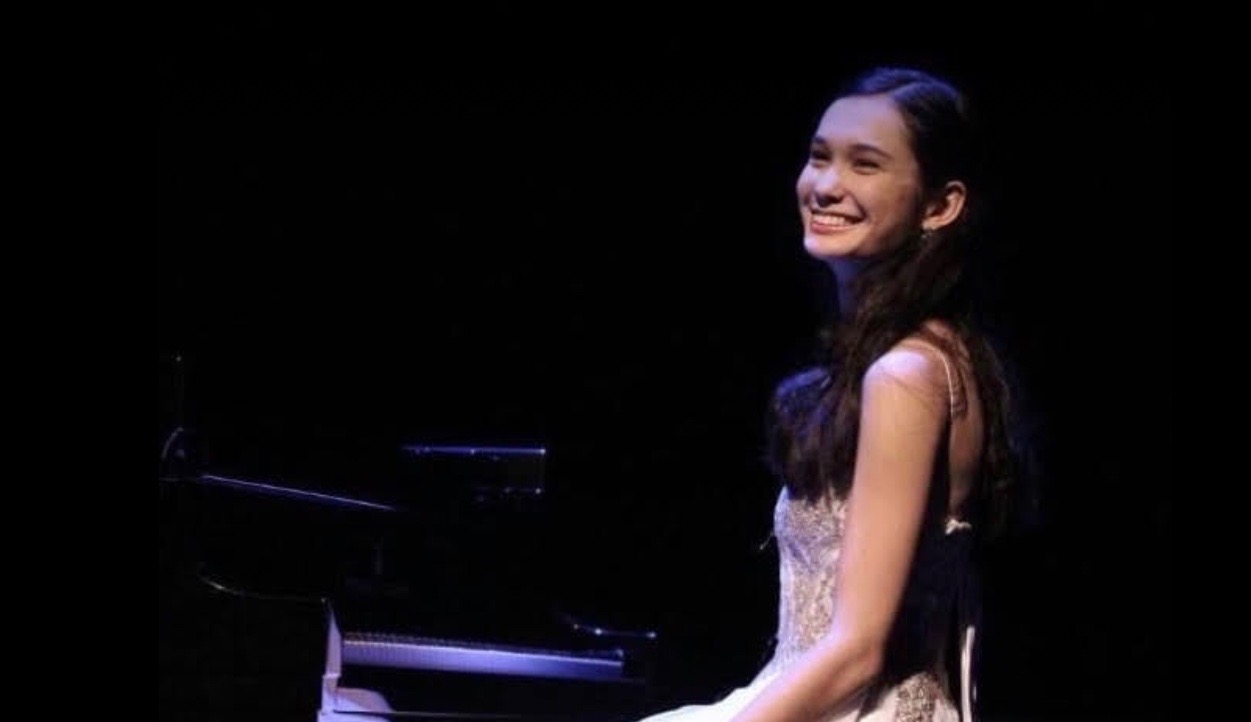 Oct 8, 2020
Liz Sinn: Transitioning Through the Pandemic
Liz Sinn, a Dreyfoos 2020 graduate and Pathfinder winner, knew that she wanted to pursue music from a very young age. She began playing the piano 14 years ago and began playing jazz her sophomore year in 2018. Sinn said, "I ended up by chance getting into jazz, which I didn't actually intend to do. For most of my life, I thought that I was going to do classical piano. I knew I wanted to do music, but I felt like I was either playing the wrong instrument, or the wrong style. So, when I ended up getting into jazz band, it was really just more my thing."
Mr. Pedro Hernandez, newly retired Dreyfoos jazz band director, discovered Liz's potential in his music theory class. Hernandez played a huge role in inspiring Liz to create a passion for the genre of jazz. He was more than a teacher to Liz, but a mentor and a friend. "When I started out, he never gave up on me no matter how much I doubted myself. He is just that special person like that little diamond in a huge cavern of old rocks. I would definitely not be going to Berklee [College of Music] with a full scholarship, if it wasn't for him. Probably wouldn't even have applied there because I wouldn't have even known," Sinn said.
With a normalized routine, balancing school along with piano, everything changed in March when the pandemic hit. "For me, particularly, I would have gigs, most nights a week or concerts. And when I wasn't getting called for gigs anymore, it was really, really weird and I missed performing," Sinn said.
As she began her first year of college at Berklee, she wasn't too sure what to expect. With experience in virtual school from the end of her senior year last year, she felt prepared to start college virtually. However, she would have never guessed that she would be attending college from home. "The transition from high school to college never felt right and I sometimes feel like I'm still at Dreyfoos. But it's nice because I get to stay [at home] around loved ones longer than I thought I was going to be able to do [while] at the same time I'm doing college classes," said Sinn.
Liz is a Foundation scholarship winner and to help give back, she has recently been performing piano pieces to help raise funds for Dreyfoos families that have been affected by COVID-19. She performs live every Sunday at 2 PM via Facebook and Instagram. With the times of uncertainty in our community, Liz decided to bring back some happiness that many people may have lost during quarantine. "I heard of somebody who was doing virtual concerts and I was like, 'hey, why don't I do that, too?' Hopefully, they would be able to bring people some kind of joy. And it gives me something to really look forward to performing for every week, and just knowing that my performance could be helping people. It made me feel really good," says Sinn.
As Liz continues on her piano path, she is staying in the jazz field while studying at Berklee with a double major in jazz piano and contemporary writing and production. As if that wasn't enough, Liz has teamed up with her fellow music classmate Summer Dingle, to put their Dreyfoos studies to good use, offering a range of tutoring services with Too Much Tutoring.
As her career in music is just beginning, Liz Sinn hopes to travel the world one day, touring with her piano skills. She is already one step ahead by inspiring and comforting people during this time of COVID-19. "I hope that one day I will be able to connect with people all around the world and become well known. But honestly, if I'm doing music, I'll be happy, no matter what it is," said Sinn.
Written By: Marion Randolph