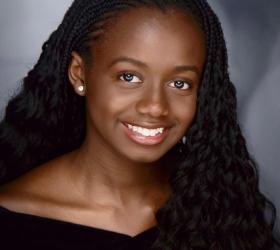 Mar 24, 2019
Success in Singing
Spotlight Date:
March 25, 2019
Download Original
]" class="imagefield imagefield-lightbox2 imagefield-lightbox2-spotlight_thumb imagefield-field_spotlight_photo imagecache imagecache-field_spotlight_photo imagecache-spotlight_thumb imagecache-field_spotlight_photo-spotlight_thumb">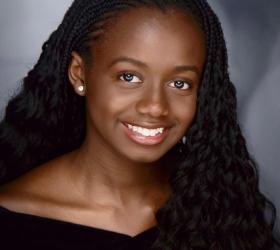 From a young age, singing has played a large role in vocal senior Danielle Smith's life. In her many aspirations, Smith has carried out success in her passion for singing.
"Singing means freedom and beauty to me," Smith said. "I love to sing because I can let loose and have fun. Even if it's just humming a little tune, I can sing almost everywhere."
Danielle started singing in elementary school with her school chorus at Northboro Elementary School and continued at the Bak Middle School of The Arts. She also became a member of Young Singers of the Palm Beaches, which further encouraged her to sing as an afterschool activity.
"Outside of school I sing a mix of classical music, folk songs, Broadway, and more with Young Singers of the Palm Beaches. On my own time I sing along with the music I listen to: pop music, hip hop, k-pop, R&B, and jazz."
Singing's significance in her life has led Smith to work hard toward her vocal endeavors. She competed at Heritage Festival in Boston and New York with the Bak Chorus and again in Chicago with Dreyfoos, where the chorus has won!
"It was exciting to compete on a national level, and I was incredibly happy that we won," Smith said. "I loved all of the songs we've competed with, and I still would've been thankful that we received the opportunity to travel and perform on bigger stages even if we hadn't won."
This school year, Smith received the top-score in the county as well as the highest in the state for sight-reading at the Florida Vocal Association's music competition known as All-State."
"It felt amazing, shocking, and gratifying that my hard work paid off," Smith said." My favorite part about being a singer is what I can do with my voice. I have the ability to contribute to a glorious sound in chorus or take liberties with the music in a solo."
In her time as a singer, Smith has grown close to those in her choir groups. She has acquired reverence for those who have mentored her, including choral directors Kent Taylor and Connie Drosakis.
"Dreyfoos teachers have supported me in my singing endeavors by encouraging me and my classmates to work to our full potential," Smith said. "They remind us that we are musicians, so we should always look at what we can do to improve and become even greater as a whole. The encouragement and critiques from Mr. Taylor and assistant teachers has motivated me to work hard."
Smith will be attending the University of Florida in the fall of 2019, majoring in biology. She plans to pursue a career as a cardiothoracic surgeon, following in her mother's footsteps in the medical field. Though she seeks a medical career, she holds singing close to her heart.
"In the future, I plan to join UF's chorus and maybe a community chorus after that. I'm not exactly sure where I will be singing, but I know that I will always find a way to sing in the future."