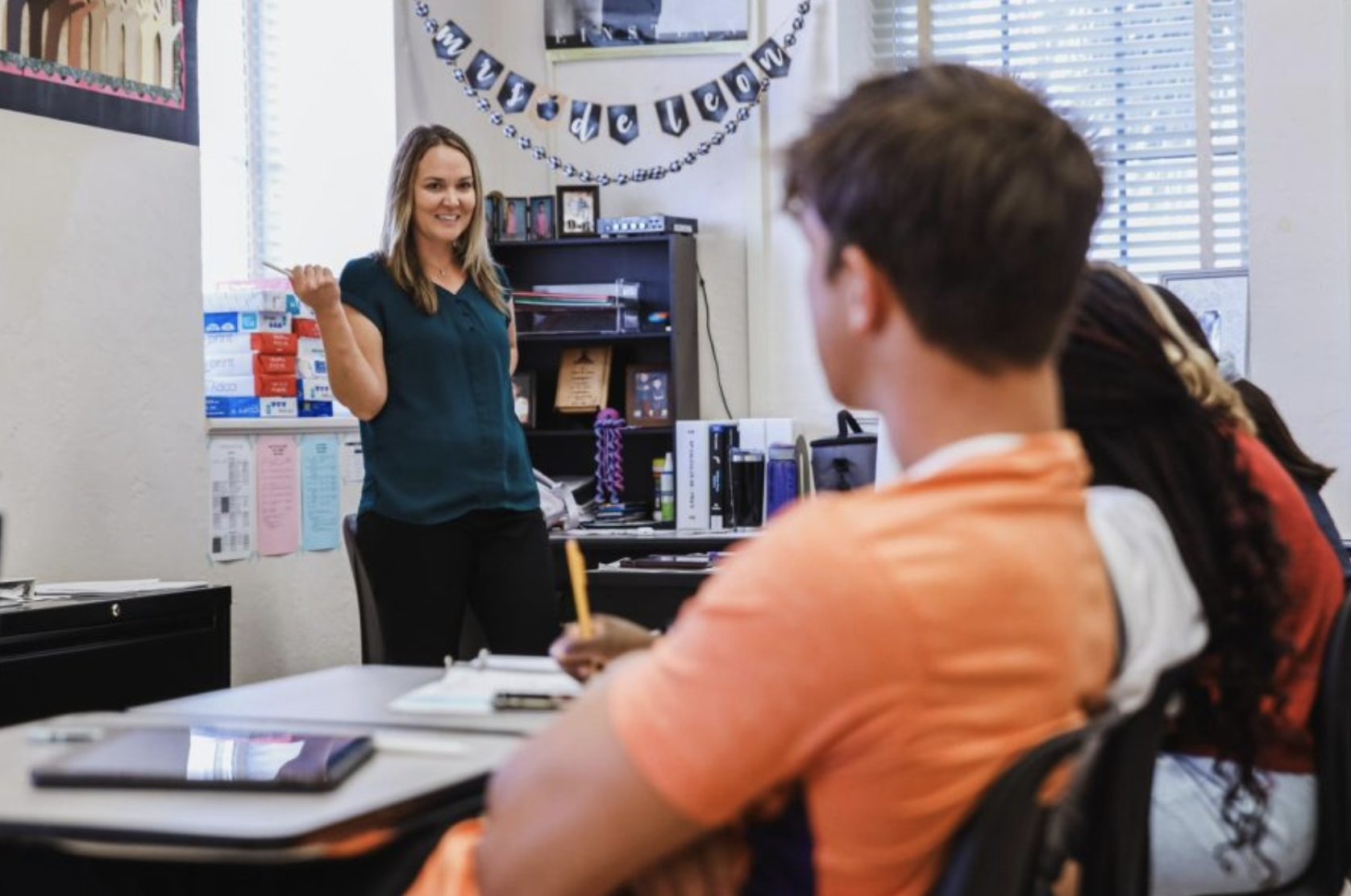 Oct 5, 2022
Staff Spotlight - Traci De León
From Charger to Jaguar
During the first week of school, new math teacher Traci De León handed each of her students a binder of her original, curated math notes meant to last them throughout the entirety of the course. Transferring from Suncoast Community High School, Ms. De León joined her husband, music teacher, Christopher De León, on campus this year. She credits her decision to switch schools to a desire to be with her spouse and an appreciation for Dreyfoos' commitment to arts education.
"It was just a lot more meaningful to me to be invested in the students that I'm in the audience for," Mrs. De León said, referring to her husband's jazz concerts she attended last year. "So that was a big reason why I really wanted to come here. I felt like I was missing that piece [at Suncoast] because they [the students] aren't as arts driven."

Click here for more on Mrs. De León, her teaching career, and her transition to Dreyfoos.
Photo by Sofia Hennessey-Correa
Foundation Story Preview by Juliana DeFilippo
Muse Story by Ankith Sureddi