Nov 29, 2021
Schnadè Saintïl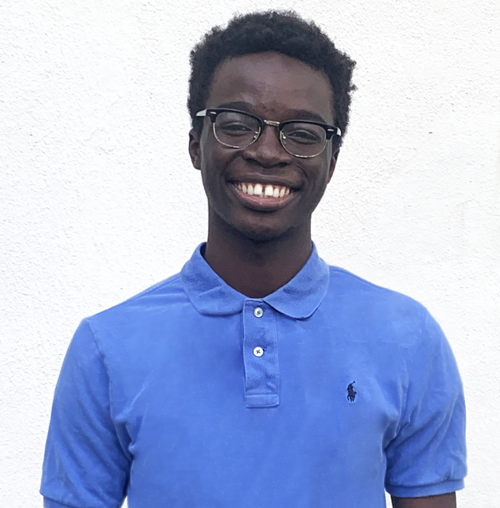 The Dreyfoos School of the Arts single-handedly changed the course of my life.
I came from a middle school for technology, and now I am studying theatre. Voices of doubt rang in the back of my head: "What are you doing?" My mother's English isn't the best and most of her time is spent working as a hospital janitor. My father divorced my mother and is out of contact with us. "What are you doing?" I kept wondering - how can I make my dreams come true with no support system?
The Dreyfoos School Foundation's financial assistance gave me hope - hope to continue, hope to strive. By studying and working in the theatre department, and with extracurricular theatre lessons and opportunities through their Ray of Light Fund, these worries alleviated themselves.
I've found a community at Dreyfoos that is my biggest support. As a result, I have been nationally recognized by YoungArts and other prestigious organizations, and I cannot thank Dreyfoos enough for that. ~ Schnadè Saintïl
Schnadè Saintïl is a Dreyfoos Senior Theatre Major and 2021 Young Arts Merit Winner; a nationally recognized competition that identifies the most accomplished young artists in the visual, literary, and performing arts, and provides them with creative and professional development opportunities throughout their careers.