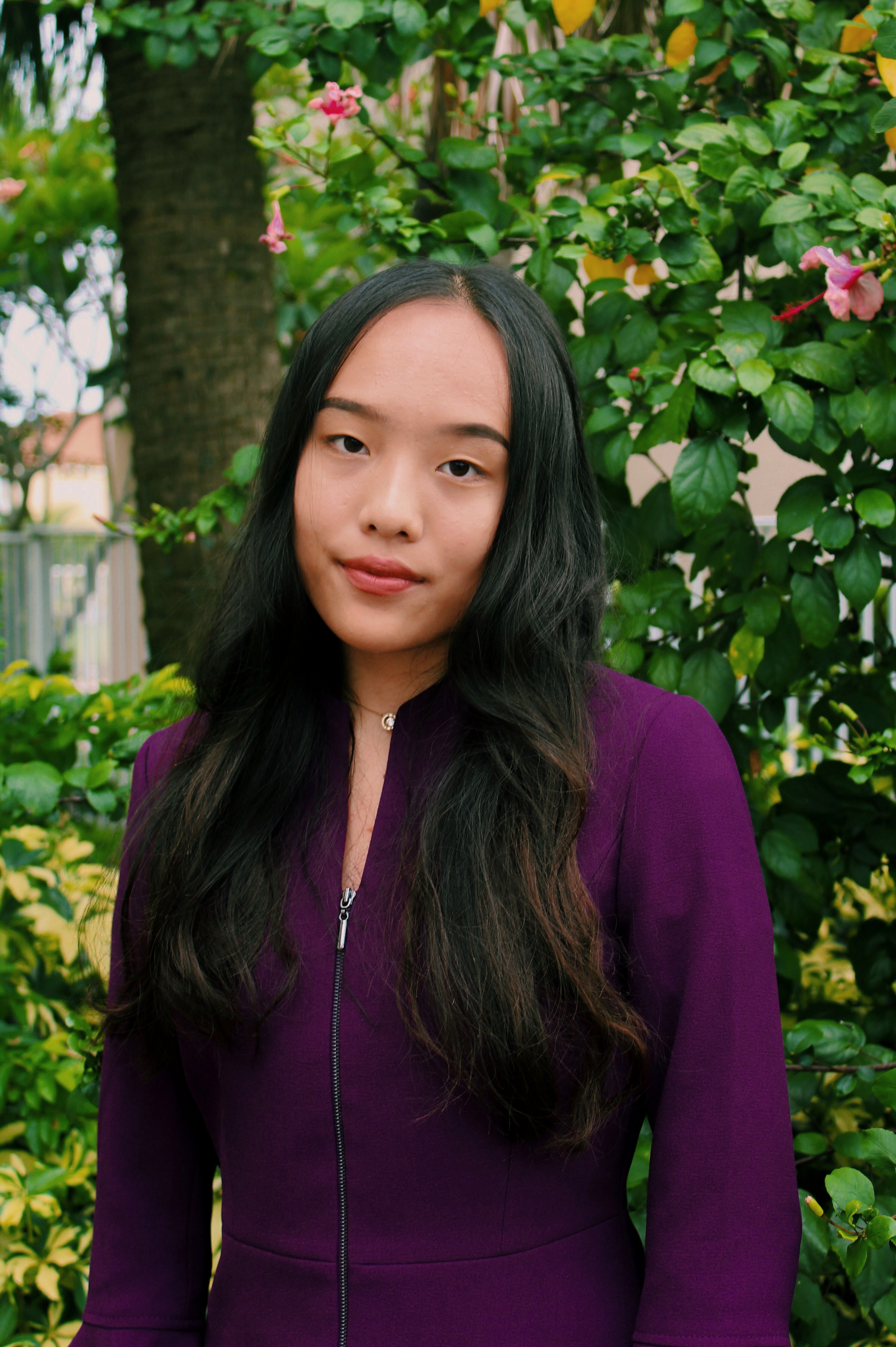 Dec 1, 2020
Q&A With Katherine Oung
Communications senior Katherine Oung has a multitude of accomplishments––she's published in the New York Times and Vox, a recipient of the Bank of America Student Leaders program, a 2021 National Merit Scholarship Semifinalist, a contributor for Miami Herald's "Since Parkland" project, and president of the Speech and Debate Team at Dreyfoos. In a moment of spare time, she sits in conversation regarding her latest ventures.
Q: Tell me about your ventures in journalism.
A: My first professional experience working for a publication was this project called "Since Parkland", created by the Miami Herald and The Trace, which is a newsroom focused on gun violence and gun related issues. We had a team of student journalists and we wrote profiles and obituaries for minors who had died because of gun violence after the Stoneman Douglas shooting for the year after. Even though I am a student, I have the ability to write for professional publications. It motivated me to put myself out there.
Q: Could you tell me about your video published in the New York Times
A: So in March, I had an opportunity to write and film and produce a video for the New York Times. It was an op-ed in video form, and I was discussing the Coronavirus, and how the pandemic led to xenophobia against Chinese Americans and Asian Americans like me, especially in school environments. So I kind of talked about a personal experience that had happened actually at school to one of my friends, and I interviewed her in the op-ed and kind of just brought light to this experience and our experience as well as a larger issue that was occurring in the United States.
Q: Please elaborate on the Bank of America Student Leaders program you were involved in.
A: It's a summer program centered on community service and civic engagement. I was really interested in the program because I thought it was a great intersection of my interests––previously, I had done community service at places like Youth Court and Arts Camp, and I was also really interested in politics and civic engagement, especially because I interned at my Congresswoman's office. We had to move the program online but it was still a really fulfilling experience.
Q: Is this something you might consider doing as a career going forward?
A: Yeah, I definitely think the stuff I have done… I really have discovered a passion and a love for communications. A lot of things I do outside of school––the reason I am interested in doing them in the first place is because I got the opportunity to learn about journalism and current events and civic engagement because of my major. I definitely know I want to pursue a career either in journalism or in public service.
Even if I don't end up becoming a journalist, I think that for the rest of my life I want to still write and pitch my pieces and work freelance because I think that it's been super fulfilling so far and something I'm interested in.
Q: Tell me about the speech and debate team at Dreyfoos.
A: I compete in the speech section of speech and debate. My main event throughout high school has been Informative Speaking, which is basically an event where you present a ten-minute speech that's memorized, and you inform the audience about any topic of your voice. It's really special because it's the only speech event where you get to actually have props kind of. They're called visual aids––such as boards, pictures, props––that help guide you through the presentation. I think that's really cool and [it] gives me the chance to be creative in a kind of more visual way.
My speech this year is about the pride flag and I really enjoy performing it so far even though most of our tournaments have been online. Sometimes, I prerecord my speech before the tournament and watch videos of other performances, and other times I will perform live, which is pretty crazy but has actually been pretty fun. I'm also working on an oratory this year, which is a ten-minute speech, but it's more persuasive and argumentative where you present a problem you are passionate about and you describe to the audience a solution.
Q: What's something that no one knows about you?
A: [Oung laughs.] I really like to roller skate. I do it all the time around my neighborhood. I will just not drive places because I feel like roller skating to the grocery store. Usually people are kind of cool about it––like, 'Okay, yeah, you can roller skate into our store'! I started doing it a lot more since quarantine because I don't really like leave my house other than to go around my neighborhood so now I roller skate all the time. I just got new skates, too!
Written By: Kaja Andric