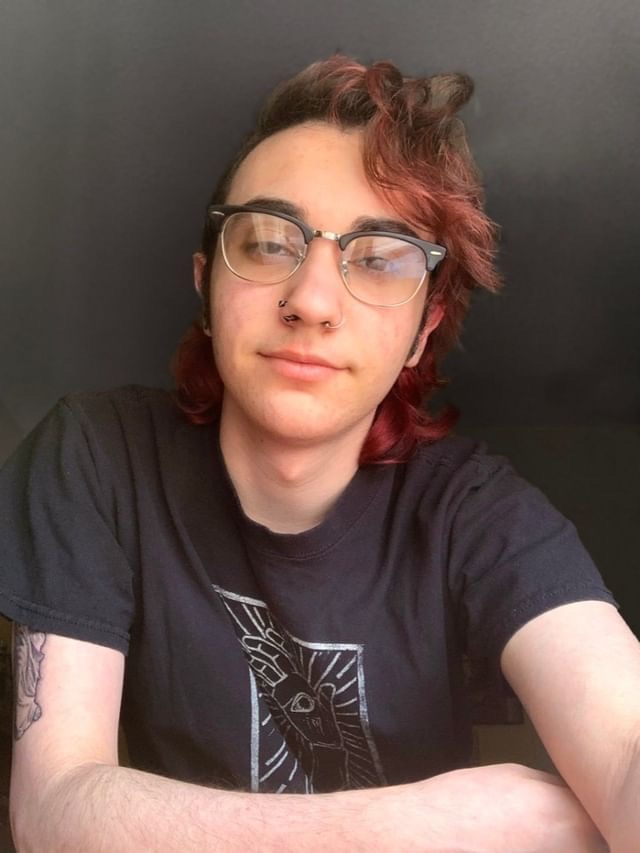 May 3, 2021
Q&A With Drew Shechtman
Drew Shechtman is a digital senior at Dreyfoos. Throughout his time at school, his artwork has been displayed at both the Armory Art Center and Norton Museum Gallery, among other galleries in the area. He was also awarded a silver and gold key at the regional Scholastic Art & Writing Awards this year. In discussion with Shechtman about his growth as an artist throughout the past four years, this interview has been edited for length and clarity.
Q: What was it like to be featured in a museum gallery during high school?
A: It was definitely a good opportunity, because it's something I can put on my resume and after [the first showing], I was able to get a couple more different gallery opportunities. It's good for career building––I'm going to Tufts University [for art].
Q: Can you tell me about what you submitted for your Scholastic Art & Writing portfolio, and the process behind it?
A: For Scholastics this year, I submitted my portfolio. I got a silver [key] for my portfolio and a gold key for one of the individual pieces. I have a lot of work to choose from––I like to work a lot with the body and I really like the idea of something called the 'abject', which basically has to do with the body and bodily processes. Not over glorifying anything and showing the 'gross' parts [of the body].
Q: Describe your art displayed in the Visual Arts & Digital Media Senior Exhibition right now.
A: I wanted to take it as an opportunity to make something more experimental and something I was less comfortable with making. I guess it's considered an installation piece––it's partly a sculpture, and a video, and from [the chin] to the waist in plaster. I molded the plaster on a mannequin form that I use. The inside of it was hollow so I have it on a platform and a screen on the opening of the bottom part, and you look through the neck part and can watch the video.
See Drew's Visual Arts & Digital Media Senior Exhibition entry here.
Q: How has Dreyfoos helped shape you into the artist you are now?
A: We definitely got good foundation years. We had the required classes of a foundation photo course and a foundation photoshop and graphic design [course]. I think those were really helpful on getting everyone starting off at the same spot and getting a really strong set of skills to then be able to use. Junior and senior [years], when you are given more creativity with your assignment, it gives you the skills to be able to create what you want to create. The teachers and the assignments we had to do have been really good in preparing us for college.
Q: What type of artist do you hope to become in the coming years?
A: I'm still kind of trying to figure that out. Right now, I'm really into photography and getting more into video art, so I think it would be cool to work and make alternative and experimental films.
Written By: Kaja Andric