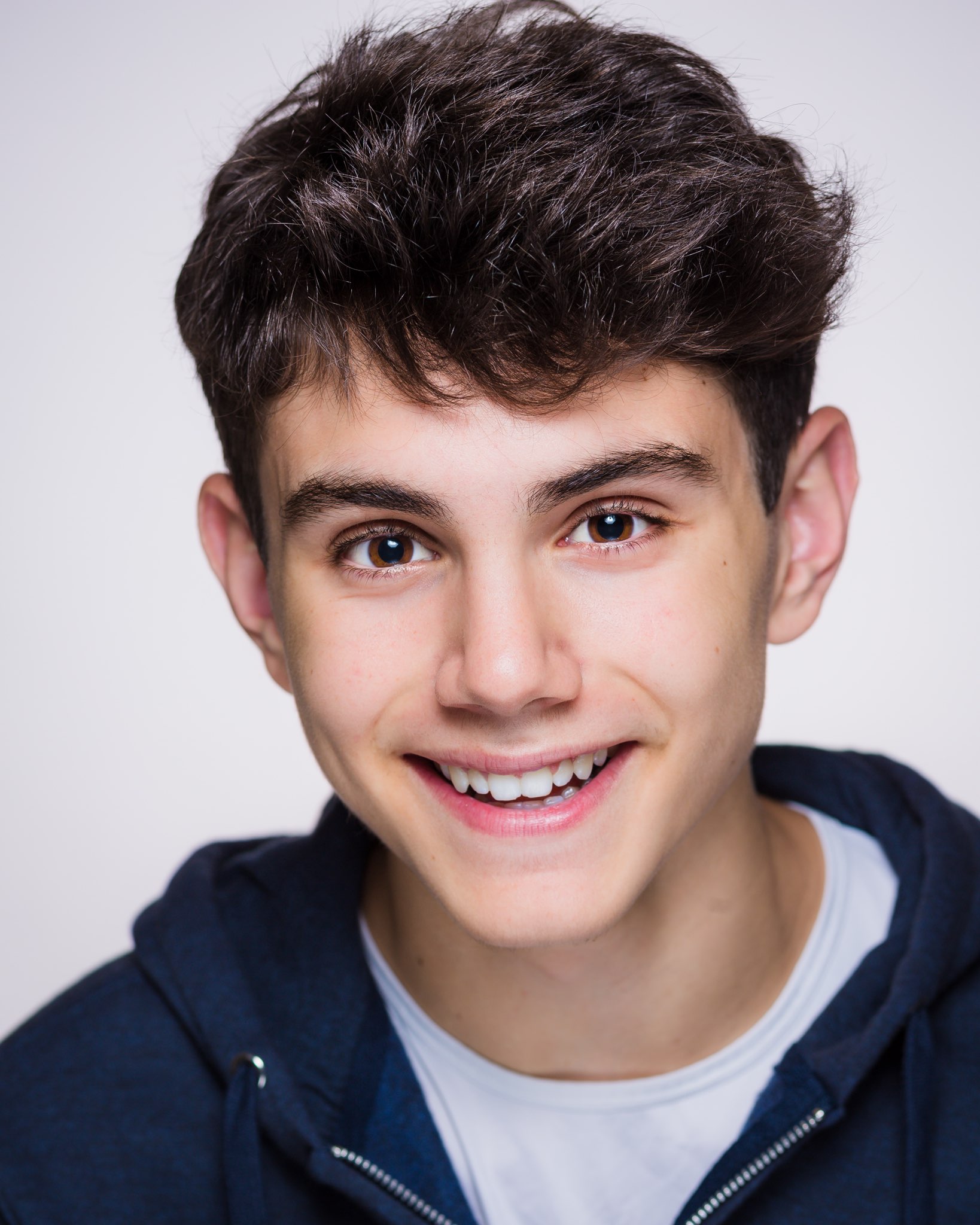 Apr 2, 2021
Q&A With Ben Krieger
Ben Krieger is a junior theatre major and an aspiring singer-songwriter, as well as an actor. Krieger has been cast in national tours of Broadway shows, plays guitar and sings at local venues, and most recently, adapted a role in a Nickelodeon show, created and produced by OneRepublic singer Ryan Tedder. This interview has been edited for clarity and brevity.
Q: Tell me about your experience filming the pilot episode for the new untitled Nickelodeon show.
A: That was the best experience of my life, just because I had never filmed anything before. I've acted on stage through theatre, and I've played songs on a stage for people before, but I've never filmed anything before with a camera crew and real cameras. It was a big deal for me.
We all shared an acting coach that was like our older best friend on the show, who not only was there for acting help and line readings, but also, if we didn't know what a certain camera did, or how a certain thing worked, we'd talk to them about it.
We did a lot of improv as our characters. It felt like an acting class I'd do at Dreyfoos, and so it felt familiar. I never knew how much work it took - a scene would take an hour or two. Those were tiring days. But acting is work!
Q: What kinds of past musical theatre experience have you had?
A: I started doing musical theatre in the third grade, I just copied my sister. And then in fifth grade, I auditioned at the Maltz Jupiter Theatre. I auditioned and got three out of five shows. It was my first reassurance that I was good at this.
My third [professional] audition, I got the role of Theo in Pippin, in the first national tour of Pippin the musical. I went on tour for nine months, all national, and I also went to Tokyo and Amsterdam for a month each, in the sixth grade.
I also auditioned in The Sound of Music, to be a swing for Kurt and Frederick, that was sitting backstage each night knowing both roles. If any of them got sick, I would go in. I did that in the summer of 2016.
Then I auditioned for a show I had always loved, called Finding Neverland. It was a story of how J.M. Barrie, the playwright, wrote Peter Pan. Matthew Morrison, the star of Glee, played the main part on Broadway. Kelsey Grammer who played Frasier was also in it on Broadway. I booked the part of Peter in the first national tour, and I was on that for nine months also.
I got to be really independent and see a lot of places I never thought I'd see. After that, I decided I wanted to come home, go to sleep away camp, and go to real school instead of being home schooled.
Q: Can you tell me about your experience songwriting in South Florida?
A: I didn't see myself writing songs when I was on tour, but a few months after I got back, I picked up [a] guitar and got really good at ukulele while on tour. I also loved just being able to create something. It is great down here. If you go out on Clematis, the artists here are incredible.
In the eighth grade, I went to an open mic at Common Grounds coffee shop. This was a huge deal for me because I had never played guitar in front of anyone before. Although the open mics aren't the greatest thing I've ever done, just like how important those student theatre productions were to me, these open mics made me into who I am.
I started chasing more gigs. I went on an app called GigMasters. Other times I would go up to a restaurant. My mom would have friends who would refer me to other people, like friends of a friend of a friend who were having an office party and needed music. I created an hourly rate for myself. I brought a tip jar. I got equipment for myself and I'd just do it. It kind of grew from there, and now I play every Friday at Grandview Market as their happy hour guy.
Q: How has Dreyfoos helped you get to where you are now with your art?
A: Going to Dreyfoos, my acting skills have gotten so much better. I've learned about how to really dive into a character. The department as a whole makes you write character analysis and it gets you thinking how you're going to dive into a character, and I've never done that before.
It got me feeling more like an artist. I could do acting during school but then come home and be writing songs. I've written songs through the eyes of characters I've acted as during school. It's all art, and it's all connected. Being able to culminate it all together is a beautiful thing. If I didn't do any art during the day at school, I'd be really upset.
You can follow Ben's work on his website, benkriegeractor.com.
Written By: Kaja Andric