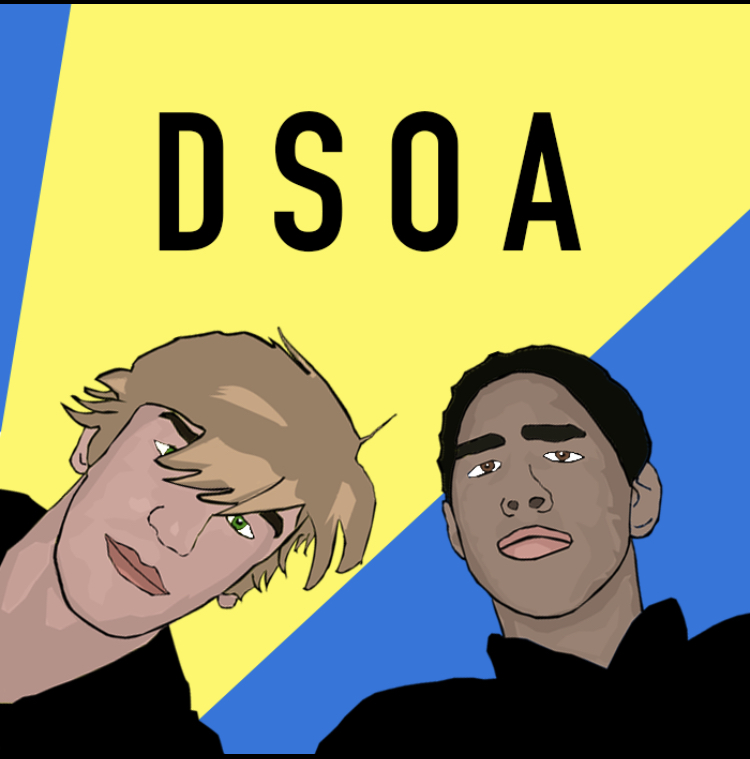 Sep 1, 2020
Looking Ahead with Incoming SGA Co-Presidents Chris Hesse & Trace Baxley
The start of the 2020-21 school year is no ordinary one as incoming Student Government (also known as SGA) Co-Presidents Chris Hesse (on the left) and Trace Baxley (on the right) beat out former SGA members online to become the 'rulers of the school'. As co-presidents of the student body, their main purpose as of right now is to keep annual events as normal as they can be with virtual school.
"We're currently brainstorming ideas and events that are either in a virtual setting or allow for social distancing. At the moment the school district does not allow for any "in-person" events; we're hoping that will change soon," says Hesse. Baxley also explained, "We are planning to hold all of the major responsibilities and events that SGA leads in an online setting, such as a virtual club rush, virtual freshmen, elections, etc."
Last school year, SGA hosted a virtual spirit week during quarantine to keep students excited about school. This included days where students would wear something like pajamas or a funky hat while on zoom calls with their classes.
"We are planning on holding another virtual spirit week a few weeks into the school year to kick things off, and there are some other major plans in the works to improve school spirit but those ideas have not yet been approved by administration," says Baxley.
The annual Fall Dance is one of SGA's biggest events of the year. With a lot of hard work, the profits from the dance is what funds most of the future SGA organized activities. However, Chris and Trace have been brainstorming their way around that.
Hesse explains, "This year, the Fall Dance will be cancelled, obviously, due to coronavirus. We have high hopes that school will restart in person quickly and that we will be allowed to host a homecoming dance at the end of spirit week."
Another huge event that SGA takes part of is club rush. At the beginning of the school year every year, every club that exists at Dreyfoos sets up a table in the gym to advertise what they do and the opportunities you can gain from joining the club. This is a big event where most freshmen are blown away with how many options they have and it really gets everyone involved.
"To meet, our current SGA leaders have been using Google Meet, and the majority of events that SGA controls will be in an interactive setting using programs just like it. For example, for our virtual club rush, each leader of a club will have a Google Meet link that students can join, learn and sign up (using a form) if they are interested," Baxley says.
Chris and Trace ran as co-presidents promising the student body that they would be heard. With virtual classes, this may be even easier than they had hoped for.
"We want to make SGA an influence on the student body and something that anyone could access. We are planning on holding meetings open to the public monthly to hear any ideas or concerns of the students. Since we are going into this unfamiliar virtual territory, now is as good of a time as ever to hear people speak about ways we could improve SGA or raise spirit. Also, we want to improve the communication between SGA and the student body. To do this, we are holding monthly presidents meetings between the presidents of Dreyfoos clubs and honor societies, and captains of sports teams. This way, the presidents can relay the information we want to spread to the part of the student body in the respective clubs," Baxley enthusiastically declares.
Written By: Marion Randolph
Graphic By: Chris Hesse