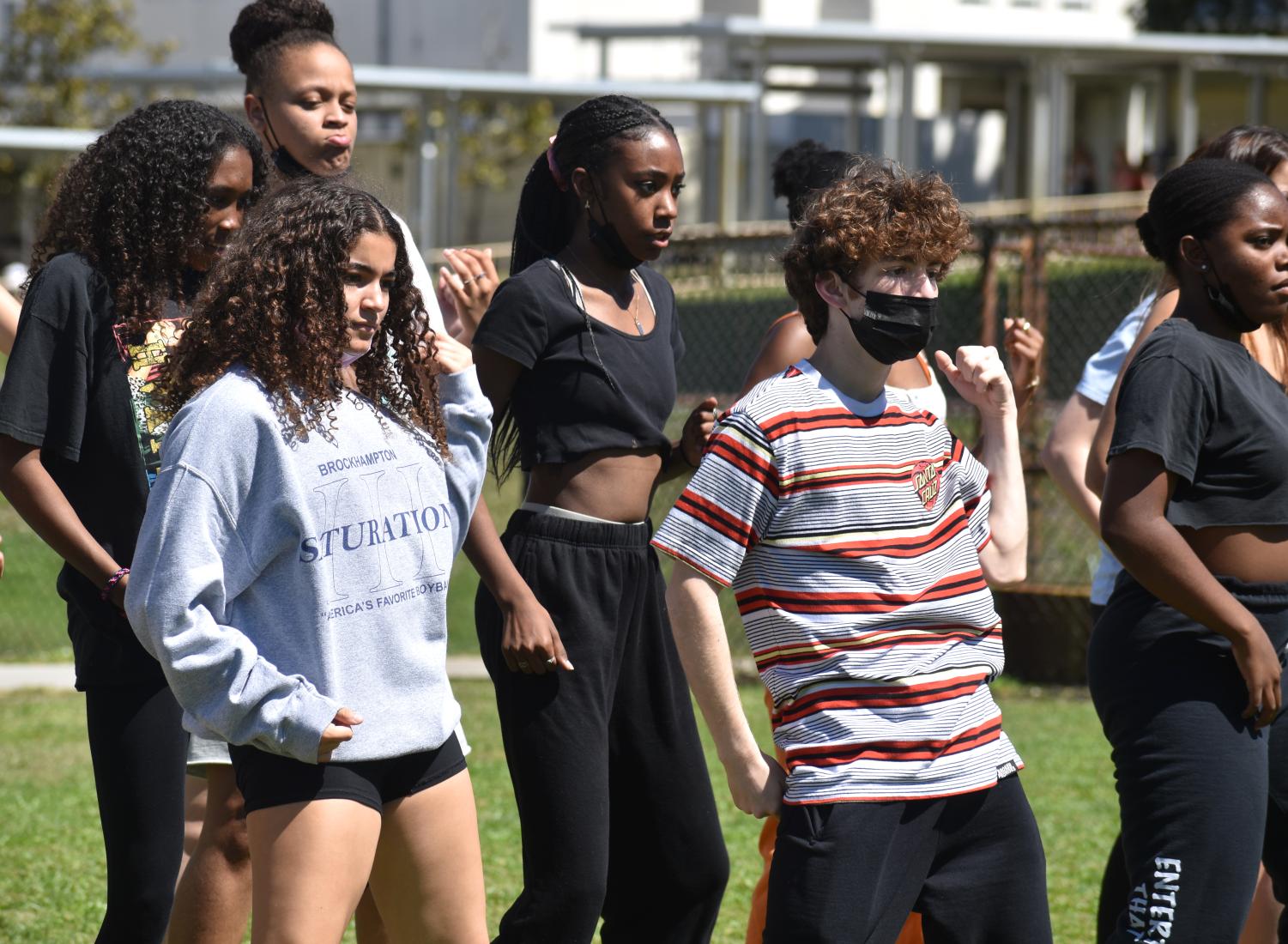 Mar 14, 2022
Kamren Blake: Finding Passion Through Dance
Kamren Blake: Finding Passion Through Dance
Story by Jenna Lee
With the school just coming down from the high of spirit week, the hype of the pep rally dances are still fresh in students' minds. For weeks, dancers trained and practiced in order to show off the best of what their class can do.
For dance junior Kamren Blake, three-time participant and one of the choreographers in the pep rally and generation's dances, the hours of practice were "consuming." However, through his ability to "grab some Taco Bell" on his way home from practice and his continued passion for dance, Blake looks back on the experience fondly.
"The more time you put into it, the more you get out of it," Blake said. "Recently with the pep rally dance I've learned so much about putting together pieces and working with different people. I definitely gained stuff from the pep rally and basically any form of experience contributes to growth."
It's easy to pick Blake out in a cluster of dancing students. His high-energy, hip hop style forces eyes and raucous cheers from pep rally crowds. Blake's beginnings in dance reflect the passion seen in his movements. After seeing his cousin perform a dance routine at the South Florida Fair, Blake "fell in love with it."
"I really love the freedom you get with it," Blake said. "Just the, not even artistic expression, but just expression. Having that conduit to let out stuff and also the culture bond. I love the community and the people and getting involved with everything. It's just fun for me."
Despite his passion, Blake is no stranger to the time-intensive nature of dance. With practices for the pep rally dance, teaching at two dance studios, and individual practice, Blake describes school nights where he didn't get home until 10:45 p.m.
"It's consuming," Blake said. " [I] just really stay hungry for all the training I can get."
Blake's instagram is littered with videos of him performing routines he choreographed with professionals and ones he taught to classes himself. Common captions of his include "Such a hype class tonight!" under videos of him dancing vigorously to hip hop beats. Blake teaches people both older and younger and expresses joy in being able to pass down his knowledge to others.
"I find teaching a really cool experience just to share your experience in dance and your knowledge," Blake said. "You share your style because everyone has a different style. Being able to share that is fun for me. I feel fulfilled from that, and I like teaching because you still grow a lot."
Blake explains how dancing at Dreyfoos has "pushed his training" and how he has found a unique community here. Though his major is time-consuming, he describes the fulfillment he gets in performing and showing his hard work to other people.
"That rush you get when onstage and expressing all the rehearsals, all the hours you put into it, all that rehearsal and training [is] gone in like five minutes," Blake said. "It's really weird but it has a connection with the people you're dancing with, a sense of showcasing your improvement. Just the sense of gratification from knowing that you worked to get to that moment. It's like the climax of the whole cycle."