Feb 17, 2023
Dreyfoos' First Winter Formal
Dreyfoos' First Winter Formal
In lieu of a homecoming, Dreyfoos' SGA introduced the Winter Formal on Jan. 21
Story by Juliana DeFilippo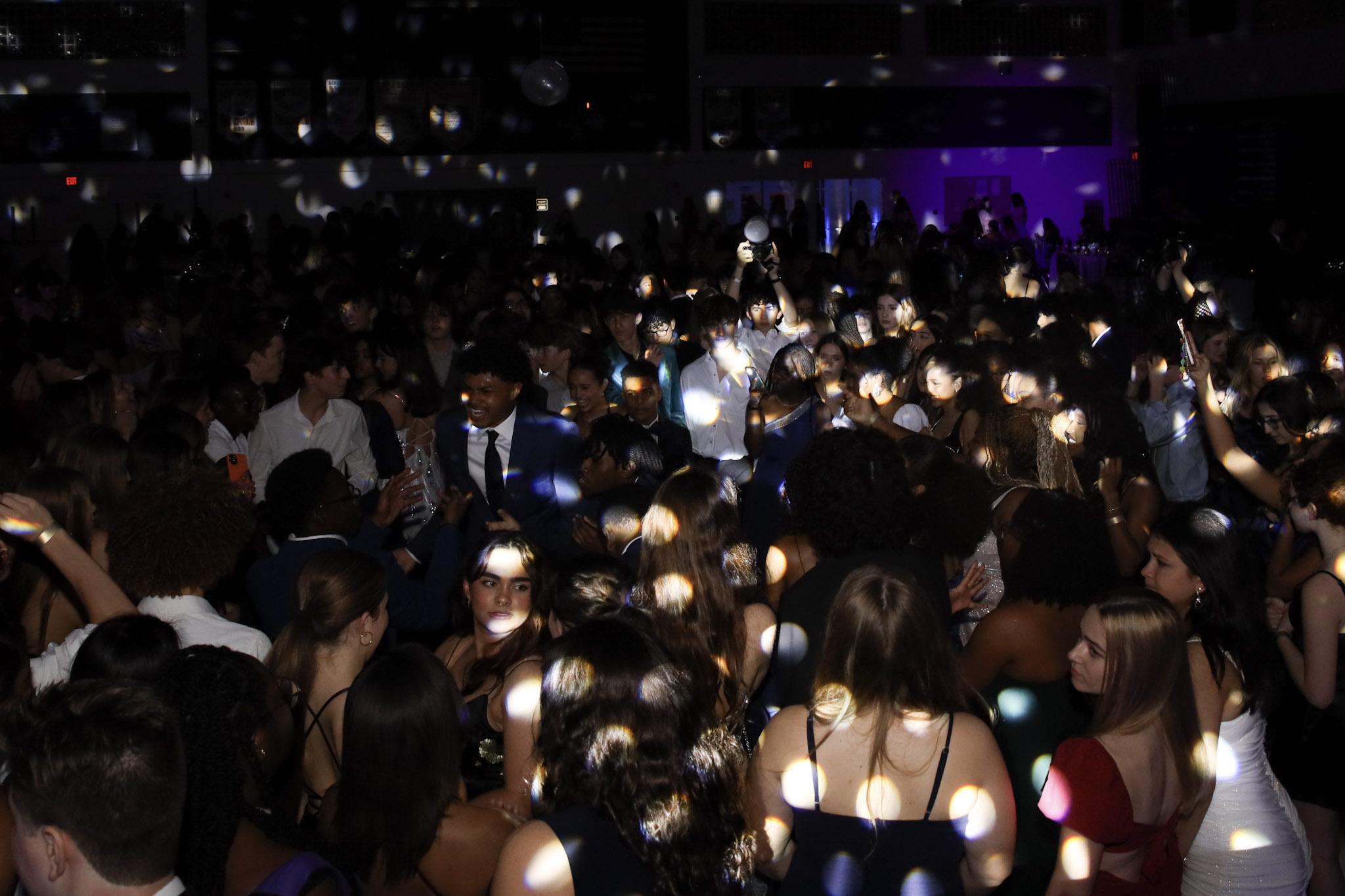 Photo by Aiden Velez
Following the conclusion of the Jan. 21 Winter Formal, students began sharing their photos, referring to the dance as "foco", an abbreviated form of "fake homecoming". Despite the nickname, students gave enthusiastic reviews of the event, including communications junior Yemaya Gaspard.
"It took a little bit of time for everyone to get excited and start dancing, but once the iconic party songs started playing, students flooded the dance floor," said Gaspard. "I'm so glad that our generation isn't too old to dance and sing to hits like 'Baby' by Justin Bieber or 'Party in the USA' by Miley Cyrus."
Strings senior and SGA President Sofia Plaza says that the decision to host a winter formal came from a gradual recognition that Dreyfoos students wanted more after-school events.

"Of course we have events like the fall dance and spirit week, but there aren't many events, especially for underclassmen, that people could look forward to," said Plaza.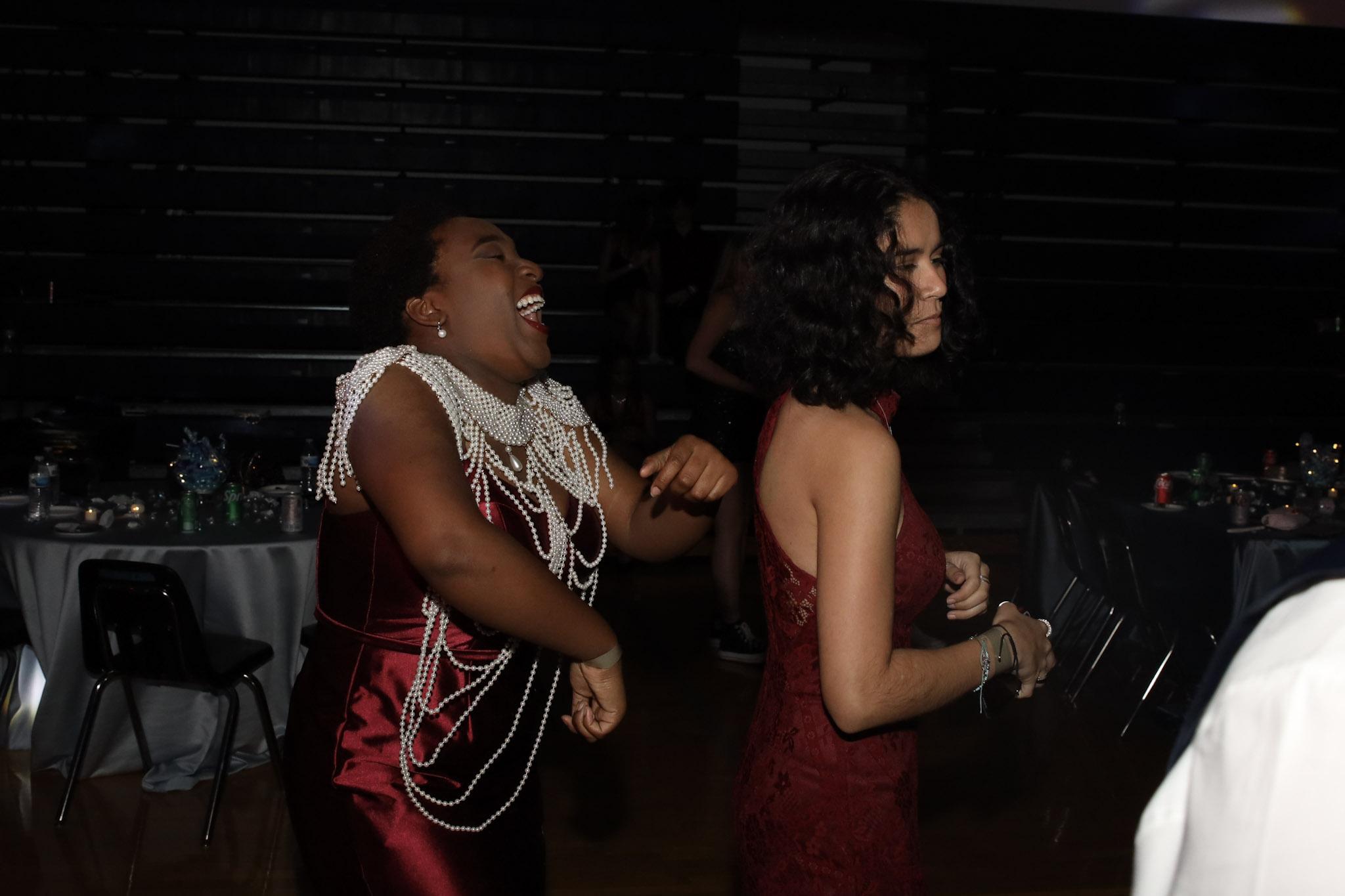 Photo by Aiden Velez
As Plaza explained, preparation for the dance began in November in order to appropriately advertise the event. Towards the end of the first semester, SGA hired decorators to visit campus and devise a plan for the layout, who, according to Plaza, worked "at school Friday from 5 pm to 11 pm and Saturday from 11 AM to 5 PM". Officers also aimed to involve students in the process of planning the dance, allowing them to contribute to the playlist.
"Everything ran pretty smoothly, actually!" said Plaza. "The only challenge I guess we had was having to run to Party City to get more balloons."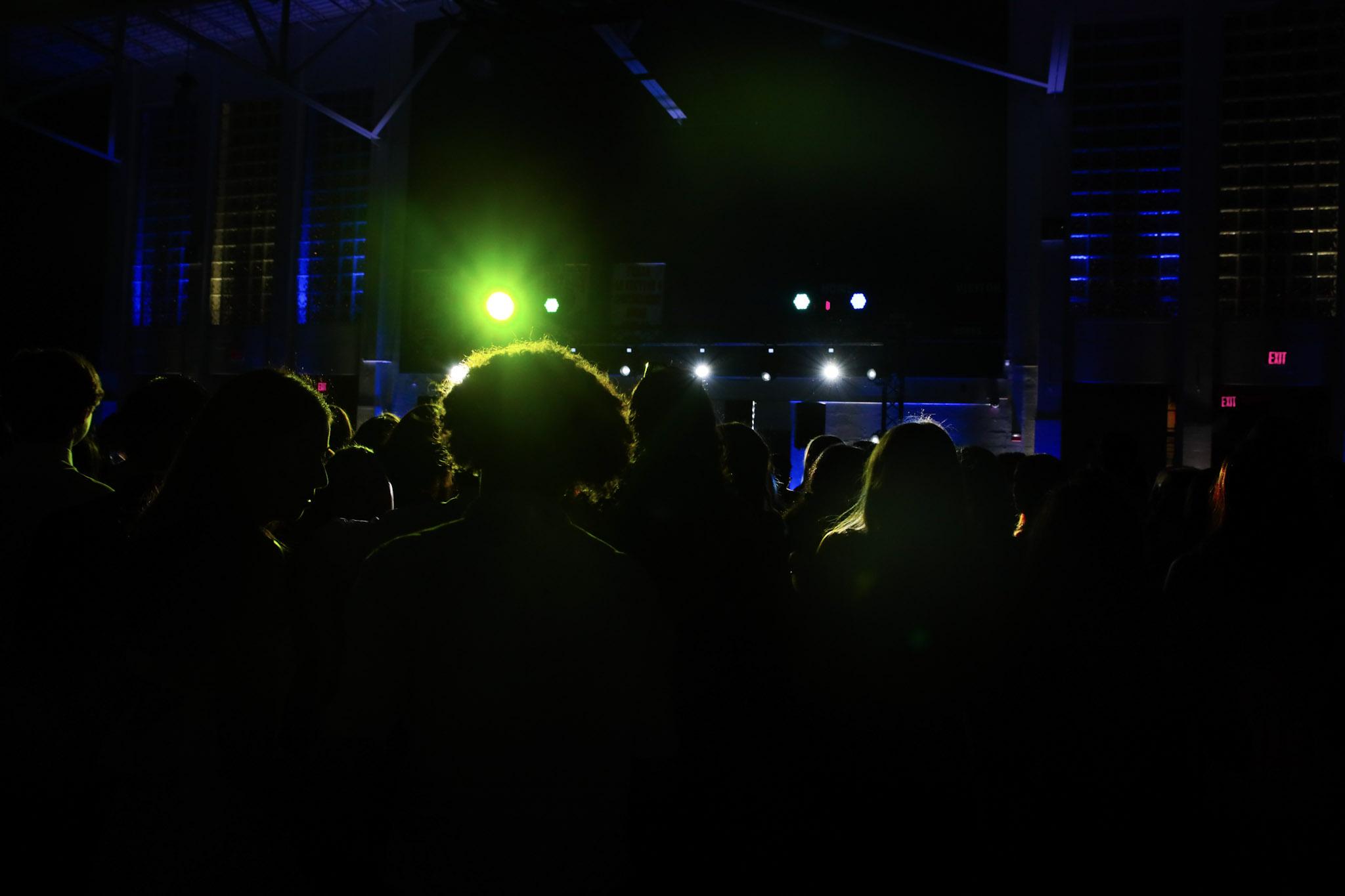 Photo by Aiden Velez
This year's winter formal brought with it many high school dance traditions, including voting for and crowning royalty. Students campaigned both on campus and on social media, sharing slogans and images. Theater sophomore George Bostic, who was crowned winter formal royalty, shared that he campaigned by posting on platforms like Instagram and Snapchat.
"To be crowned king of the night was special to me," shared Bostic. "I want to thank each and every person who voted for me."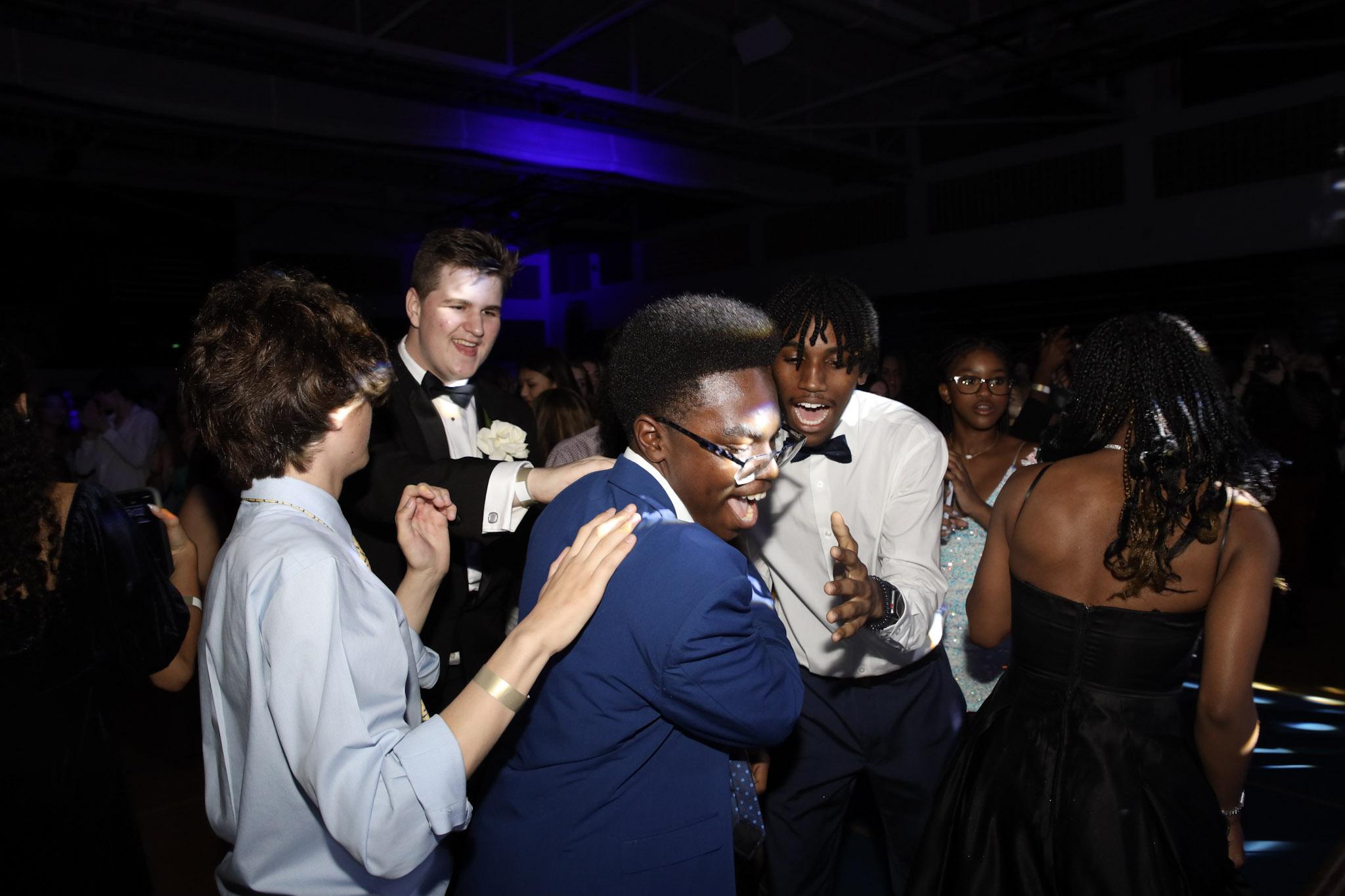 Photo by Aiden Velez

Both Bostic and Plaza reported high energy and positive reception, in spite of the "foco" attribution.
"In the gym, people enjoyed dancing, seeing who would win winter royalty, and having a nice place to just sit down and relax," said Plaza. "I definitely think it will become an annual event. People really enjoyed themselves and I think it's really nice for people to have a "homecoming" type of dance."