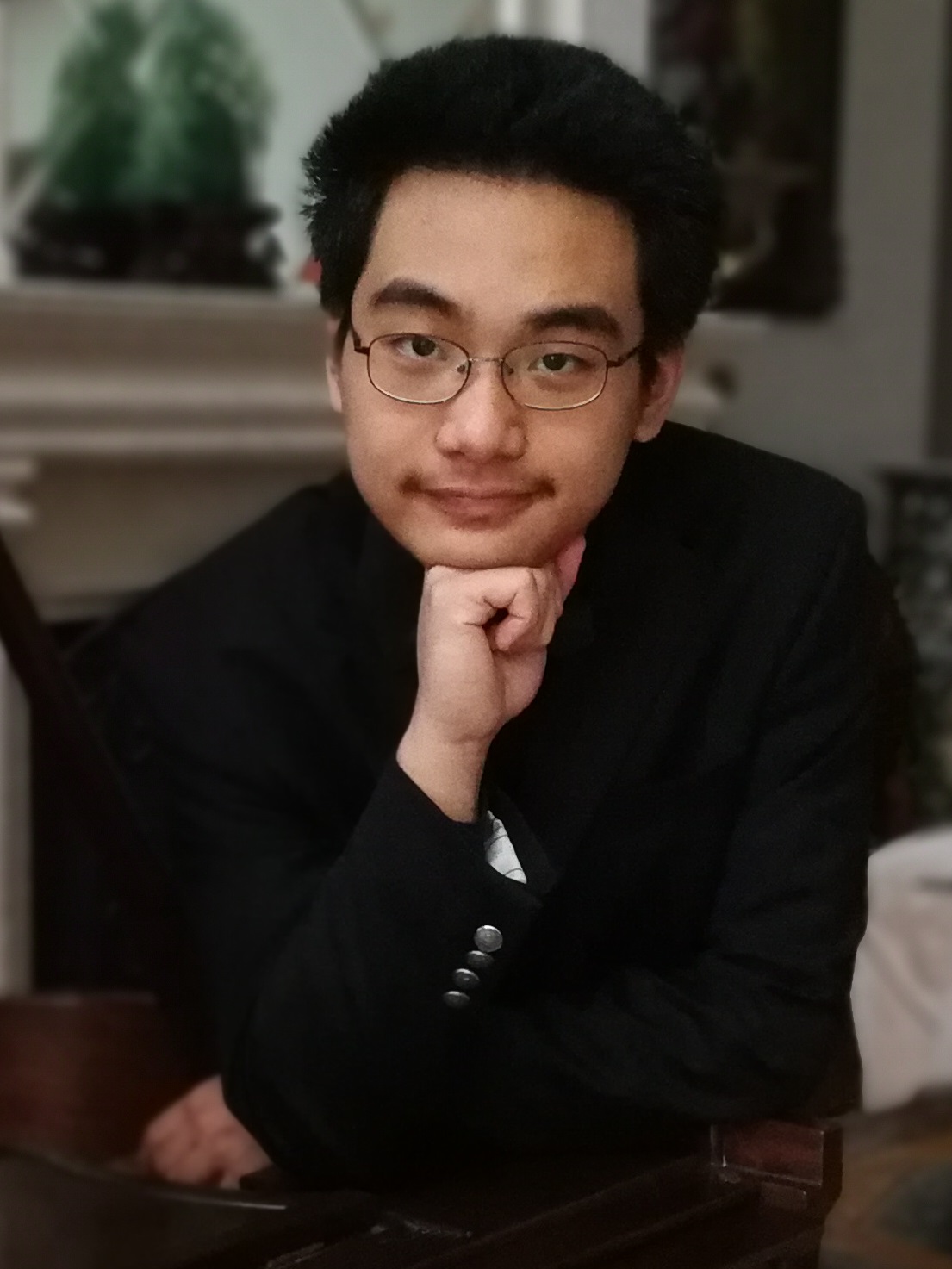 Dec 30, 2020
Daniel Wang: Academic Excellence
Piano senior Daniel Wang has an impressive academic record, to say the least — he's Dreyfoos' 2021 nominee for the Academic Excellence Pathfinder award, a 2021 National Merit Scholarship Semifinalist, and he also earned a perfect composite score on the ACT! After he leaves Dreyfoos, Wang plans to continue playing piano while studying biological science.
On top of his academic proficiency, Wang is also a talented pianist, and he attributes some of his success to Dreyfoos' strong academic and music programs. "I think the most important service that Dreyfoos provided was excellent classes and great teachers," said Wang. "In the end, the ACT is an academic test. Without that strong base, without your core classes, no amount of studying will help. Even though we are a magnet art school, our academic program is excellent."
Wang's parents introduced him to the piano before he "even knew what a piano was." By middle school he had grown to love playing piano, and Wang says that practicing piano over the years has helped him to develop discipline and logistical thinking skills. But above all, playing the piano has provided Wang with a unique emotional outlet.
"We all have our different way of being able to express ourselves," said Wang, "It's just a way of being able to express your emotions and what you're feeling at the time, and your interpretation of a particular piece. And [playing piano] is something that helps me find myself, and [it] can be something I can express either my frustration through, or something that I can calm down with."
As a student officer for Dreyfoos' Piano Department, Wang helped organize ePROMPTU — a virtual concert streamed via Youtube on Dec. 12th and was part of the live Behind the Scenes VIP Pre-show put on by the Dreyfoos School of the Arts Foundation. Because of the COVID-19 pandemic, the Piano Department had to adapt its annual Impromptu concert to a digital medium. Wang said that the department had to overcome a variety of challenges to make ePROMPTU succeed, including delivering recording equipment to students who attend school virtually.
"This was something that we've never done before. We had to distribute microphones throughout the entirety of Palm Beach County — that was something that was pretty challenging to do, but we pulled it off in the end." said Wang, "So overall, [it took] everyone's enthusiasm and everyone's determination and motivation to get this thing done. It's all a group effort."
One thing that Wang appreciates about Dreyfoos' Piano Department is how close the students are with one another. Wang says that he can recognize any piano major by face and name, and the piano students regularly host [virtual] social events where students can bond over games and social activities. This closeness has allowed Wang and his peers to learn from each other and grow together as musicians.
"It's a very tight knit group. We're able to do a lot of things together — I see my fellow piano majors give [support] to one another, and we're able to help each other interpret our pieces, and give advice on our playing," said Wang. "For one thing, piano is an individual type of instrument. As a result, it's really important to have other sorts of activities so that [the piano department] can bond [and] support one another."
In addition to working with his fellow piano majors, Wang also has gotten the opportunity to collaborate with other Dreyfoos musicians to create diverse musical performances. ePROMPTU also gave the piano department a chance to work closely with the communications department to adapt to the digital platform. In fact, Wang says that getting to work with other talented students in different departments is what makes Dreyfoos' programs so special.
"Dreyfoos [provides] an opportunity to interact with other artists and artists in different art areas," Wang said. "It promotes an environment that promotes creativity, open thinking, critical thinking. And on top of that, you have an excellent academic program. All of it comes in a package."
Besides student collaboration, Wang also believes that Dreyfoos is special because the students have created an open environment where diversity is not just tolerated, but encouraged. More than anything, Dreyfoos students are understanding and acceptive of one another.
"I think [being at Dreyfoos] has really opened my eyes and helped me meet a lot of different people and [see] different perspectives," Wang says. "It's very egalitarian. Some people might think that Dreyfoos is competitive, but it's not — people are very supportive of each other. That's something that's really shaped me as a person."
Written By: Sophia Roud