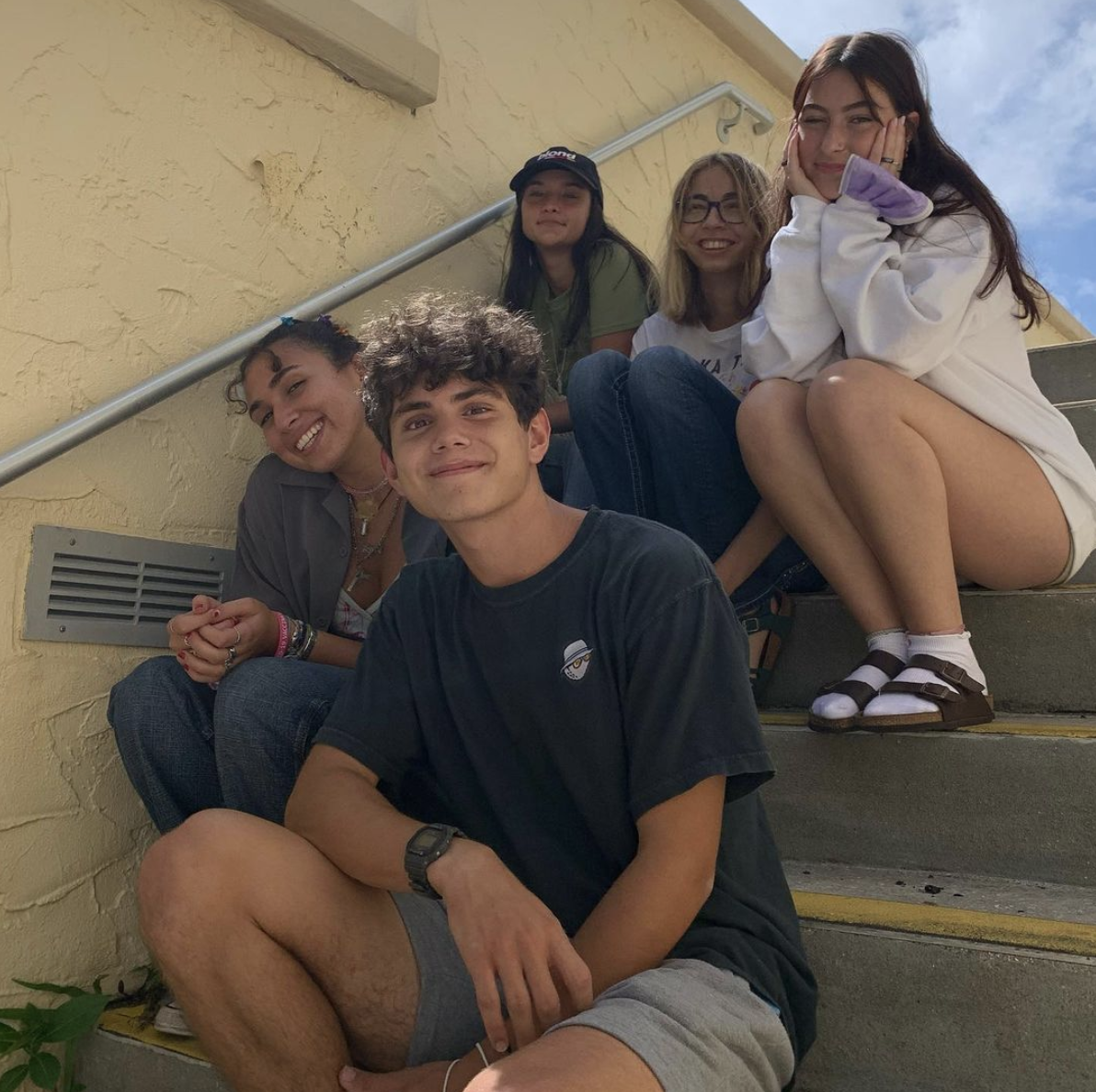 Oct 18, 2021
Collectively Sharing a Love for Music
Collectively Sharing a Love for Music
The Collective returns to Dreyfoos, filling campus with music
The Collective is a tradition. Each year, the band on campus is reborn with new members, new music, and new dynamics. With COVID-19 last year, the band was not started again until this year. The group is composed of communications senior and lead vocalist Natalie Macadar, theatre senior and guitarist Benjamin Krieger, communications senior and drummer Kaja Andric, theatre senior Emma Brown on bass, and dance senior Maggie Stewart on keys.
"I wanted to be a part of The Collective so I could share my love of music with the school," communications senior Natalie Macadar said. "After performing for our first time, I noticed the Dreyfoos community loved how The Collective brought everyone together. I feel that as a band, we are able to show that you don't have to be a music major to know how to put on a good show."
The Collective takes advantage of lunch time and outside of school to practice and rehearse the songs they plan to sing. The band performs at lunch on a couple Fridays each month, along with performances during holidays or events on campus, such as the Senior Blackout for the class of 2022 last year.
"As a collective we are quite busy, especially with each of our different majors," Andric said. "So we find time to practice during lunch in the back of Meyer Hall, or sometimes after school. We have really good musical chemistry, so we tend to learn each of our parts at home, and then bring it all together at the practice and just jam out. I love our practices."
Members of the Collective saw the former Collective groups their freshman and sophomore year. This sparked inspiration to continue the legacy, even after a year of not having it during their junior year.
"I wanted to be part of the Collective because when I was a freshman and sophomore, I loved listening to the Collective play music during lunch," Andric said. "The concept of the band is too cool."
As the year continues, the Collective plans on continuing lunch time jam sessions and spreading their love of music throughout campus.
"I think a big part of the Dreyfoos community is celebrating art collectively," communications senior Kaja Andric said. "So when the Collective plays at lunch and everyone is dancing or singing along, it most definitely feels that we are a part of that."
Story by DSOA Student Bridget Frawley.