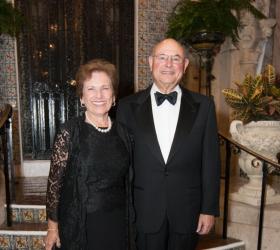 Aug 30, 2018
The Science of Giving
Spotlight Date:
August 31, 2018
Download Original
]" class="imagefield imagefield-lightbox2 imagefield-lightbox2-spotlight_thumb imagefield-field_spotlight_photo imagecache imagecache-field_spotlight_photo imagecache-spotlight_thumb imagecache-field_spotlight_photo-spotlight_thumb">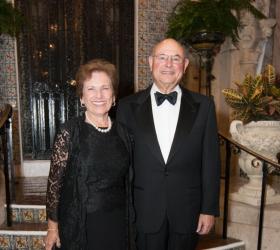 Joseph B. Scheller, former president of Silberline Manufacturing Co., is a longtime advocate for the arts and sciences who has shown his support as a trustee of a number of institutions, including the Da Vinci Discovery Center of Science and Technology, the Academy of Natural Sciences, and the Allentown Art Museum. Mr. Scheller has also contributed to the arts and sciences himself as a graduate of the Massachusetts Institute of Technology (MIT) and a published author of two books. His latest project: giving back to the Dreyfoos community.
Originally encouraged by fellow MIT classmate Alex Dreyfoos of the Class of 1954 to join the board of the Foundation, Mr. Scheller became a board member in 2012. He and his wife, Rita, have acted as staunch supporters ever since. The Schellers have worked to send two teachers from Dreyfoos' science and math departments to participate in the MIT Science and Engineering Summer Program for Teachers. This innovative one-week program began in 1989 and has since allowed 1,200 middle and high school teachers the chance to attend lectures and try out the latest technology on the MIT campus.
"This is a unique one-week program at MIT was started by Professors Ron Latainison and Eric Klopher. I was speaking to them years ago about an education program for employees where I work, then they asked me to talk to math and science teachers enrolled in this program about understanding the importance of math and science for industry," Mr. Scheller said. "To my surprise, they kept asking me back."
This years attendees were Craig Adams, representing the math department, and Kristen Perez, representing the science department.
"We attended seminars by famous biochemists, engineers, and entrepreneurs," Mr. Adams said of the program. "We got to take part in hands on demonstrations of new Virtual Reality (VR) technology as well as discuss with fellow educators on how they influence STEM education in their classrooms."
Another unique aspect of the program is that teachers attending represent countries and states all over the globe—from South America, to Europe, and all around to the U.S.
"We had teachers from Germany, Brazil, Argentina, and various states here in the U.S, so [my favorite part was] asking them questions on how they do things in their classroom to get new ideas and kind of fresh perspectives on how to teach certain things," Ms. Perez said.
In addition to sending teachers to MIT annually, Mr. and Mrs. Scheller also generously purchased 25 computer carts for each classroom in the science department in 2015, each cart is complete with 25 laptops.
"I asked several of the science and math teachers why they didn't have advanced placement courses in their classrooms and they responded that computers would be helpful," Mr. Scheller said. "Computers with student/teacher interplay were what they learned at the MIT Science and Engineering Program, and the computer program was available at the time."
Throughout the year, the Schellers attend many Dreyfoos performances such as the music department's Prism Concert, and plan to continuously support the Foundation in years to come.
"Dreyfoos is a special school where the teachers, principal, staff, and Foundation support all students. The school gives opportunities for children of Palm Beach County that would not likely be open to them in the world of high achievement [and] the Foundation is every bit a part of the magic that works for the students," Mr. Scheller said. "I am honored to be on the Foundation board."