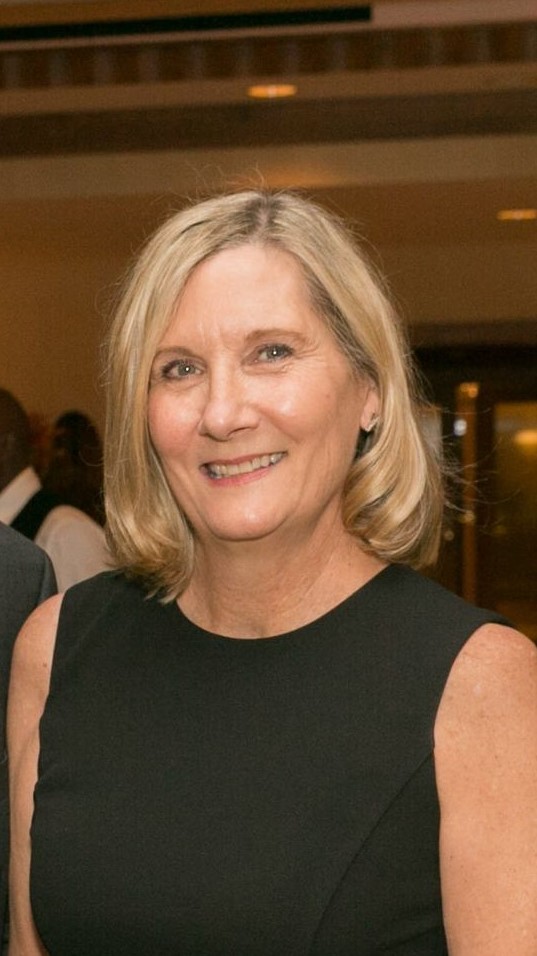 Mar 1, 2021
Kris Lidinsky: Committed to Dreyfoos
Kris Lidinsky has been Executive Director of the Dreyfoos School of the Arts Foundation (SOAFI) since 2015 after a year and a half hiatus following over eight years as the Foundation's Director of Development. Though she has since announced her retirement this past month, Lidinsky plans to immerse herself and her family in Dreyfoos culture for years to come.
Lidinsky, has seen artistic miracles unfold before her eyes. Throughout her years at SOAFI, Lidinsky has been impressed time and time again by Dreyfoos students. Sometimes, these experiences can be downright magical; even after all of her years with the Foundation, Lidinsky is still taken aback by what Dreyfoos' talented students have been able to achieve.
Lidinsky sums up her Dreyfoos experience with a single phrase: "I have to say, I'm always astounded. I've told people a million times — I've seen things here that I would have equated to stuff that I've seen over at the Kravis center," Lidinsky said. "So I've always loved and enjoyed that. [We will] definitely incorporate Dreyfoos as part of our leisure activities."
Not to mention, during her retirement, Lidinsky plans on immersing herself in the arts even further and pursuing her own creative outlets, akin to the inspiration that Dreyfoos' art has brought her. "Two things that I've wanted to do forever," Lidinsky said, "[are that] I want to improve my photography [skills]. And even though I don't think of myself as a writer, I want to do some creative writing, even if it's for myself. So if there's two little areas... photography and writing might be some areas that I personally will pursue."
Though Lidinsky's time serving as the Executive Director of the School of the Arts Foundation has proved to be extremely rewarding in enriching experiences, offering the opportunities that Dreyfoos thrives upon has not come easily. Lidinsky has dedicated herself for over fourteen years working hard to ensure that the Foundation is able to help the student body. One of her favorite parts of working with the Foundation was the simple fact that her office was located in the middle of the visual arts building. "I always loved the creativity when you go in there, or [on] the whole campus," she said. "It was always just a fun place to have an office and interact with the students and the faculty all the time. That's always fun!"
Amidst Lidinsky's time at Dreyfoos, her stories of interactions with students and helping them through the School of the Arts Foundation are copious. As the Executive Director, Lidinsky has strived to offer artistic opportunities to all students, many of whom would not have had any other way of pursuing such passions. She has even made donations to the Foundation herself because she is personally committed to seeing Dreyfoos students succeed. "I mean, Dreyfoos just ends up as such a success story. And all the students do so well. But I truly believe a good piece of that happens due to all the extra benefits the Foundation's able to provide to the students," Lidinsky said. "It's nice to be able to see the outcomes and all the scholarships… being able to really impact a lot of students' lives. You guys are going to go out and change the world in another ten years. I'm counting on you to do that!"
Lidinsky shares a laugh and mentions that she hopes her grandchildren will become involved in the arts––for now, by enrolling into Dreyfoos' student-run Arts Camp. She recounts the annual Prism performances, each of which she believes is somehow more festive than the last. And though she enters into a new chapter beyond the Dreyfoos gates, Lidinsky will always find a way to be connected to this school and the ineffable magic of performing arts.
Dreyfoos Principal Dr. Susan Atherley says, "Kris was always supportive of the students and the staff at Dreyfoos. Because of her the students benefited from scholarships and other materials and support the students needed to be successful. Her endeavors were remarkable and appreciated by all."
SOAFI Board Chairperson Lisa Marie Browne says, "Kris Lidinsky is a person to look up to! A woman of integrity and substance that stands for the rights of ALL people young and old. I joined the SOAFI Board before it was named SOAFI and watched Kris help the Foundation grow each and every year even at a distance. Kris sparkles when accomplishing great deeds primarily for our students at the Dreyfoos School. I have never heard Kris use the word ME only WE!"
Dreyfoos Dean of the Music Department/Director of Piano Studies Stefanie Katz Shear says, "Ms. Lidinsky has always prioritized our students, making sure that their needs are met. She has been a true supporter of the arts-we will miss her!!"
It is clear that Kris Lidinsky has left an extraordinary impact on Dreyfoos students, faculty, administration, and alumni, SOAFI staff, Board members, volunteers, and supporters alike. Wishing her all the best, as clearly, she will be missed!
You can read Kris' farewell message here.
Written By: Kaja Andric and Sophia Roud