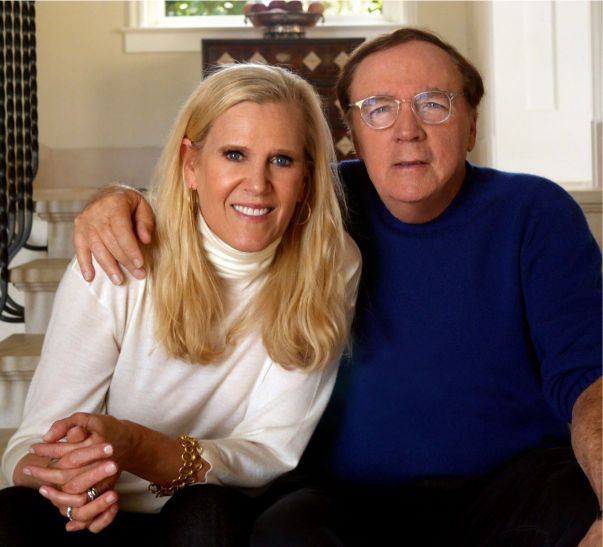 Dec 9, 2019
Forever Grateful
'FOREVER GRATEFUL': MR. AND MRS. PATTERSON'S DREYFOOS LEGACY
It's estimated that renowned author James Patterson has sold around 2.3 million copies per title of his 147 novels. Globally, Patterson is known for numbers—he holds the record for most books on the New York Times best-sellers list at a whopping 116, and once published 14 novels in a single year. Yet step onto Dreyfoos' campus, and suddenly, the set of numbers that define Patterson everywhere else in the world pale in comparison to a new set: 11 million dollars in awarded scholarships discovered through programs they have funded, over 300 students aided in the college application process, and 8 consecutive years of funding the annual Prism Concert. Alongside his wife, Sue Patterson, dedicated philanthropist and longtime School of the Arts Foundation board member, Mr. Patterson has directly influenced the futures of almost a decade of Dreyfoos graduates.
The Patterson's involvement in Dreyfoos began eight years ago, when Mr. Patterson recalls tracking down Patricia Montesino Broxson, then the executive director of the School of the Arts Foundation, and declaring she "needed" to have Prism [Dreyfoos' annual music department collaboration holiday concert] at the Kravis Center for the Performing Arts, as he once told the Palm Beach Daily News. Upon discovering that without proper funding, performing in the Kravis Center's "Dreyfoos Hall" would remain a dream for music students, the Patterson's invested.
"The Dreyfoos School of the Arts is one of the most important institutions in Palm Beach County and more people need to understand this," Mrs. Patterson explained. "We saw our first Prism concert at the school and felt that if more people in Palm Beach County were exposed to the program, the school's reputation would improve dramatically."
Eight years later, in reflecting on where Prism was 15 years ago—when it was performed in Dreyfoos' cafeteria—school counselor Olga Middleton remarked that aside from acting as a "huge fundraiser for the music department," the show's location has been instrumental in "giving the students exposure," the Patterson's original goal. Since then, Mr. and Mrs. Patterson have helped the school's academic community accomplish a number of long-term goals. Among the most impactful was their decision to underwrite Naviance, a "comprehensive college, career, and life" readiness program that aids schools in "aligning student strengths and interests to postsecondary goals," as stated on www.naviance.com. Previously inaccessible to most public schools—Dreyfoos included—without proper funding, Naviance opened up unprecedented doors for Dreyfoos in student college preparation and scholarship searching.
"Through Naviance scholarships alone, there was $7.5 million [awarded to students last year], and we went from about $9 million in scholarships to over $11 million [in four years]," Mrs. Middleton said. "Especially for underrepresented minorities and low socioeconomic [students], we increased the number of students...[who are] going to four-year schools."
Another factor in increasing the number of college-bound students is test preparation, an area where Mr. and Mrs. Patterson's contributions have helped hundreds. Through providing the means for Dreyfoos to hold spring SAT intensive courses in four English classes, the Pattersons ensured 8 out of 10 students who didn't meet the FSA reading graduation requirement were able to use their SAT reading score to graduate on-time. They've also made "College Boot-camps" for seniors possible throughout the fall application season, a program which 75% of the Class of 2019 took advantage of.
"We sponsored the Boot Camp to help Dreyfoos compete with the best prep schools in the country...where students are given a lot of help to improve their SAT scores," Mrs. Patterson said. "One of our favorite Dreyfoos stories has to do with a talented drummer who was held back by his SAT scores. The Boot Camp helped him boost his scores 400 points, getting him into a very good Big Ten school."
With 80-90 students attending each Boot Camp session and a PSAT class to help high-performing sophomores qualify as National Merit Scholars in their junior year, stories like that are non-unique. Thanks to the Patterson's generosity, Dreyfoos has also sponsored 20 upcoming first-generation college students and/or students of lower socioeconomic brackets and underrepresented minorities in visiting nine Florida universities to attend tours and information sessions.
"Many have the misguided impression that Dreyfoos is turning out kids with blue hair who are destined to play the violin in tiny restaurants," Mrs. Patterson mused when asked why she and her husband continue to support Dreyfoos. "This couldn't be further from the truth. We've always felt a good moniker would be, "The Dreyfoos School for Arts and Smarts". We love and respect the school, and that's why we do what we do to help."
After eight years of giving, some might expect the philanthropic duo to engage less with Dreyfoos programs. In similar fashion to Mr. Patterson's fast-paced and evergreen career, however, they plan to continue and even grow their involvement in Dreyfoos' future.
"[Mrs. Patterson] really wants to start a mentoring program from students in college to mentor the students who are here," Mrs. Middleton said. "That's one thing that we would like to figure out how to do...that's a huge endeavor."
With college applications underway and many juniors beginning standardized testing, another class of students is already taking advantage of Mr. and Mrs. Patterson's projects. Their impact on Dreyfoos is both indelible and everlasting, as students from past graduating classes reap the benefits of their college readiness endeavors in post-high school life.
"[The Pattersons] have served hundreds of students directly, and that has helped them either get into better colleges, get into higher-tier schools, or increase their GPAs and their HPAs, so I think they have had a huge impact on our students," Mrs. Middleton said. "They're a huge, key player in our Foundation and our school community. They're so giving and generous, and we will be forever grateful."
Written By: Madeleine Rubin