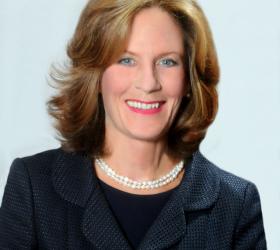 Nov 29, 2018
Eyes on the Prize: Debra Vasilopoulos
Spotlight Date:
November 30, 2018
Download Original
]" class="imagefield imagefield-lightbox2 imagefield-lightbox2-spotlight_thumb imagefield-field_spotlight_photo imagecache imagecache-field_spotlight_photo imagecache-spotlight_thumb imagecache-field_spotlight_photo-spotlight_thumb">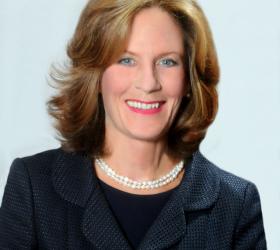 Debra Vasilopoulos has always strived for more. From charity work, to a continuously successful career in the finance industry, to health and fitness, and other aspects of her every-day life, Vasilopoulos' goal-oriented nature has led her to achieve most everything she sets her mind to—including helping others reach their own personal objectives.
"I enjoy accomplishing things, so making progress and helping people achieve their goals—financial or otherwise—inspires me greatly," Vasilopoulos said.
Vasilopoulos' self-motivation extends beyond her career; as a five year member of the Foundation's Board of Directors, she began advocating for the arts through her support for Dreyfoos. Originally, she recalls being inspired by Foundation Board of Directors Chairman Simon Offit, whose "passion [for the arts] was contagious," she said.
"I had the opportunity of serving on the Foundation Board many years ago, and had the privilege of working with [Foundation Board of Directors Chairman] Simon Offit and Dorothy Lappin [board member], and the [other] board members," Vasilopoulos said. "It was clear to me this was a special place, doing important work for our students."
Though she is no longer a board member, Vasilopoulos continues to assist Dreyfoos and the School of the Arts Foundation in many ways. Her personal commitment has helped the Foundation to strive for more, just as Vasilopoulos does in her own life.
"Over the years, I have been able to support the various events for the school and feel grateful I was able to participate and create awareness about the school and the wonderful programs available for the students," Vasilopolous said.
Vasilopoulos' hardworking disposition and natural charitable instinct played a role in her career as well. Her 30 year long tenure working to build her career in the wealth management and finance industy has culminated in the important position she now holds at IBERIABANK.
"As a Market President for IBERIABANK, I truly consider myself a servant, to my clients, and my colleagues," Vasilopoulos said.
Outside of the office, Vasilopoulos stresses the importance of health and family, always setting time aside to practice yoga and spend time with loved ones. Moreover, she makes it a point to give back to the community as a benefactor of the Town of Palm Beach United Way, an organization working to "advance the common good for those in need throughout Palm Beach County by focusing on programs and priorities that promote education, health, and income." As part of United Way Worldwide, a global nonprofit operating in over 1,800 communities, Town of Palm Beach United Way represents one localized chapter of a much larger cause.
"I serve as a Vice Chairman, volunteer on the Allocations Committee, and this year I am privileged to Chair the Alexis de Tocqueville Campaign [of the Town of Palm Beach United Way]," Vasilopoulos said. "There is a great need in our community, and I know that the work that I and my fellow Town of Palm Beach United Way volunteers and staff do help change the direction for many lives in our community."
The Alexis de Tocqueville Campaign that Vasilopoulos will head works to "recognize philanthropic leaders and volunteer champions" in local communities, according to the United Way Worldwide website. By working as the chair of this campaign, Vasilopoulos will be able to give others with the same charitable spirit she possesses a platform to showcase their efforts in bettering the community.
Amidst all her other commitments, Vasilopoulos still finds time to support Dreyfoos, and, though no longer a member, recognizes the appreciation for the arts she gained while serving on the Foundation board.
Vasilopoulos said, "Art inspires people, community, creativity...where would life be without art?"
By Madaleine Rubin