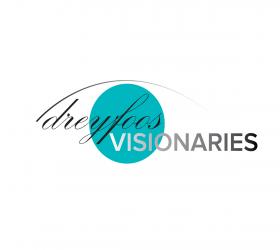 Apr 21, 2019
Dreyfoos Visionaries
Spotlight Date:
April 22, 2019
Download Original
]" class="imagefield imagefield-lightbox2 imagefield-lightbox2-spotlight_thumb imagefield-field_spotlight_photo imagecache imagecache-field_spotlight_photo imagecache-spotlight_thumb imagecache-field_spotlight_photo-spotlight_thumb">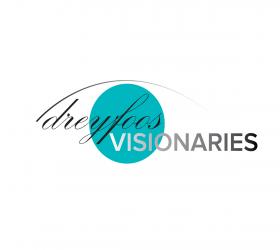 The third annual Dreyfoos Visionaries luncheon hosted by the Dreyfoos School of the Arts Foundation was held on March 14th at noon at a private club in Palm Beach. The luncheon honored and recognized legacy donors, as well as lifetime donors who have given over 50,000 dollars to the Foundation's efforts. Previous honorees attended the lunch, along with the school's namesake Alexander W. Dreyfoos in attendance.
Newly inaugurated Dreyfoos Visionaries were commemorated at the luncheon. Brian Ross, a volunteer counselor with guidance at the school, and Class of 2002 percussion alumni, Brandon Levine, who is a current member of the Foundation Board, joined the Dreyfoos Visionaries.
Both Ross and Levine have found Dreyfoos to play a large role in their lives, naming the Foundation as a beneficiary in their wills. Ross said, "It was very nice of the school to [honor us]. It's a privilege to be honored by people but it's more about the students I've been able to do stuff for," Ross said. "If I can do something to keep helping when I am long gone, I think it's great."
The donors were awarded with a shadow box displaying a keepsake from the music department. The memento is representative of the lifetime commitment they have made to include the Foundation in their estate plans.
"The great thing about the Dreyfoos School of the Arts Foundation is that it is essential to Dreyfoos being Dreyfoos; without it, there's no way to provide enough for the artists who need the paintbrushes or the musicians who need the instruments or the guest [artists] who come [to the school]. In other cases, they do a lot for those kids who need the SAT help or test prep or guidance," Ross said. "The Foundation is the heart of the school and it helps to provide the tools] for those students to be unique."
You too can become a Dreyfoos Visionary by doing one of the following:
Leave the Foundation in your will
Include the Foundation as a beneficiary of your life insurance
Include the Foundation as a beneficiary of your retirement plan (IRA, 401K, etc.)
Open a Charitable Gift Annuity
If you have any questions about becoming a Dreyfoos Visionary, or have already made provisions for the Foundation, please call Kris Lidinsky, Executive Director at 561.805.6298.
Written by: Anamaria Navarette