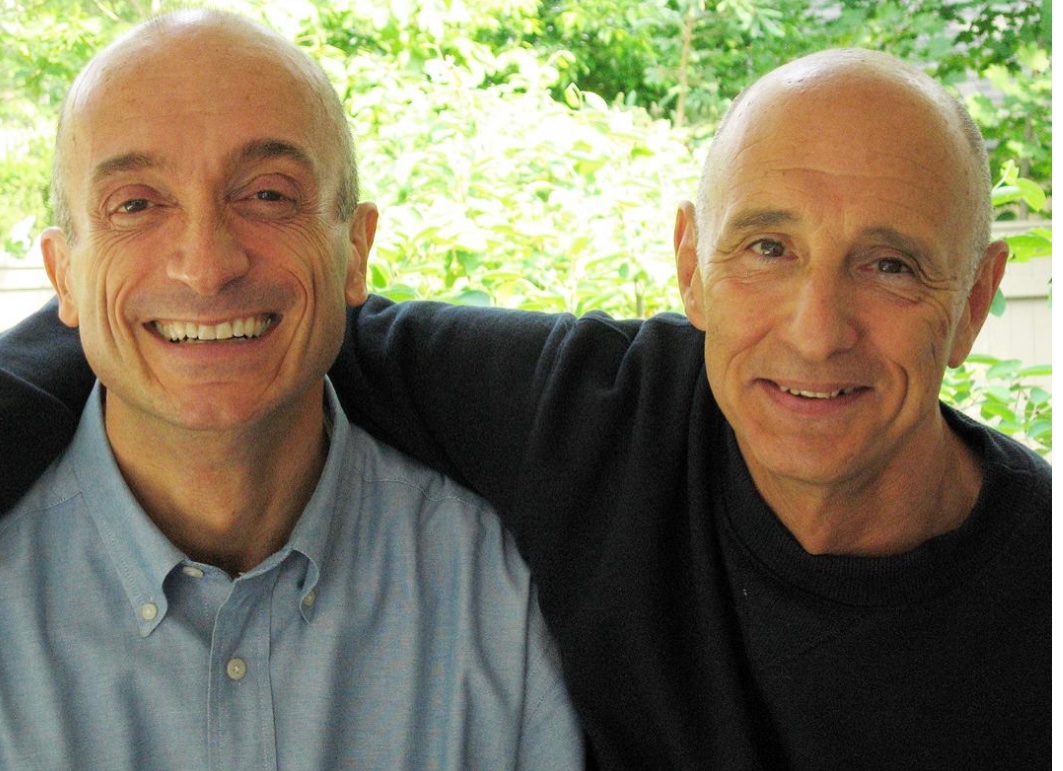 Feb 1, 2021
David Kamp & Michael Rubin: Artists Legacies
Of all places, David Kamp (on the left) and Michael Rubin (on the right) first crossed paths at a blueprint company, and started up a conversation after realizing they shared a love of drawing. Both Kamp and Rubin are architects –– or, as they put it, artists –– and their shared passion gives insight into a very important detail of their lives: Kamp and Rubin have recently chosen to donate a portion of their estates, in their wills, to Dreyfoos School of the Arts Foundation and have since become members of the Dreyfoos Visionaries.
Launched in 2017, Dreyfoos Visionaries honors and recognizes those who have included a bequest or other type of planned gift arrangement for the Foundation in their long-range financial plans. Examples include leaving the Foundation in your will, including the Foundation as a beneficiary of your life insurance or retirement plan (IRA, 401K, etc.), or opening a charitable gift annuity.
Wherever they've lived, Kamp and Rubin have tried to become involved in the local artistic community (which includes New York City and Berlin, before Florida). When they moved to Palm Beach, they were impressed with the artistic culture surrounding their new city. Dreyfoos is located just across the street from the Kravis Center, a professional performing arts center that lies at the heart of West Palm Beach's performing arts culture. They first discovered Dreyfoos after receiving a recommendation to attend one of the student performances by Foundation Board Member Gil Cohen. We asked them what their first impression was like.
"David hasn't recovered from the Christmas show [Prism]," Rubin said with a hearty laugh. "Which we loved!"
"We were blown away, we couldn't believe there was such talent," Kamp continued. "The talent on the stage, the friendliness of the audience, and afterwards, just chatting with teachers and with several other students. It was terrific. And we have simply loved every performance that we have seen."
Kamp and Rubin, upon their introduction to the youth-art scene at Dreyfoos, decided to further their ventures into donations and support of local artists and the Palm Beach County community.
"And since we're both artists, a school like Dreyfoos attracted us for obvious reasons. And we feel we're doing our little bit to help promote the arts," Rubin said. "And it seems like Dreyfoos is a fundamentally worthwhile enterprise… So we continue to support what we believe in and [it] makes us part of the bigger community."
However, it is not only the artistic affinities that Kamp and Rubin saw in Dreyfoos students, but their drive and motivation for something akin to careers. They share personal experiences within architecture, whilst studying in college, and finally finding their motivation for the art.
"And I suspect that energy from the kids at Dreyfoos is the same sort of energy," as the one they found, Rubin recalled. "A discovery of self in subject matter beyond themselves. Right? It's not about ego, it's really about the fusing of ego into a subject into something you can believe in bigger than yourself. I think a lot of people drift through life without that, and how lucky it is, for all of you to have found that. There's a passion there."
And upon recalling their drive to donate to arts-related endeavors and to become Dreyfoos Visionary members, Kamp shares a succinct response that sums it all.
"I think it is such a thrill to see that level of creativity, drive and dedication that comes out in every performance that we've seen, the artwork that we've seen [...] We feel so lucky that there's such a treasure like Dreyfoos right here in Palm Beach."
Learn more about Dreyfoos Visionaries, recognition, perks, and more here.
Please contact us via email to become a Dreyfoos Visionary and discuss your unique bequest. You too can leave a legacy!
Written By: Kaja Andric and Sophia Roud