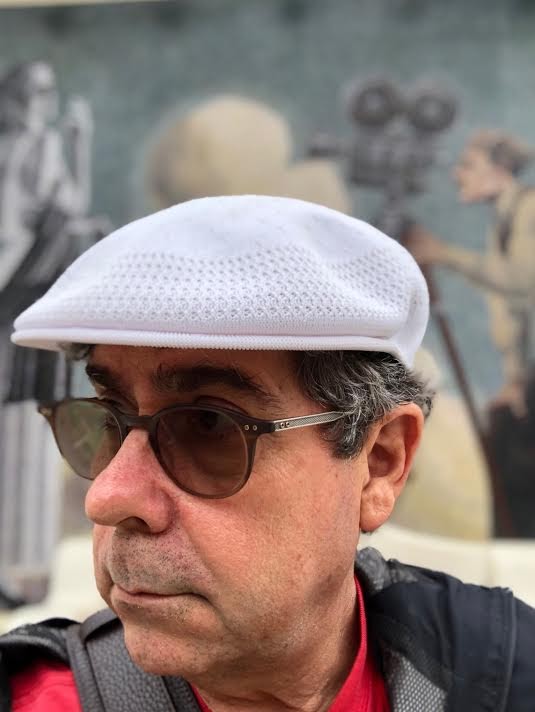 Oct 8, 2020
Brian Ross: Former Dreyfoos Parent's Continued Support
Brian Ross, a proud former Dreyfoos parent of two band students, Max and Holden, has continued to support the school in many ways. Ross is beyond generous with his time and knowledge, as well as resources to help prepare students for applying to their dream colleges and universities. Ross helps to organize the annual and acclaimed college fair, as well as creates yearly Facebook Fundraisers to help raise funds for the Foundation.
Of his two sons who went to Dreyfoos, Holden, DSOA class of '13 band, is a professional animator and storyboard artist in Los Angeles. Max, DSOA class of '18 band, is currently a junior at Case Western Reserve University in Cleveland, Ohio, with a dual major in aerospace/astronautical and mechanical engineering. Ross explains, "even though my kids graduated, I find that I still can be of service to the Dreyfoos community. So, I do just that."
Ross explains that he can understand the stresses and goals of DSOA's talented student body. "Professionally, I'm a storyteller, like pretty much every student at Dreyfoos. I can relate to their aspirations. I really find their life stories amazing! As I get to know them better, my students show me how they use their creativity to overcome personal and social adversities, find their voice, their place in the world, or just find a new path to become passionate about."
He feels great pride in helping these students find and pursue their passions. "It's really rewarding to see my students discover, then attend schools, or programs at a school, that they never would have found, that materially changed the way that they see their opportunities."
"There are places, in our lives, that are worthy of the life energy that we expend on them. This is one of them. When you take the 40,000-foot-high view, Dreyfoos is a small place. It makes a big difference though. It puts people into the world that change it. Give it color, flavor, flair, light, life, and improve the human condition. What's being involved with that little dust-speck on the planet? A lot, to me. Hopefully to others."
Not only is Ross an active donor to the Foundation, but he spreads the word onto his friends. "I get people involved. I love to invite people, who already are givers, to come and see Dreyfoos being Dreyfoos. When SOAFI takes people around, they see the creativity, and the energy, many want to help out. I send people to see our shows, and our events. Then I ask if they want to help . . . Good things happen."
For the past two years, Ross has started Birthday Facebook Fundraisers. This year he raised over $1,500 from his Facebook friends alone. "Social media is a great way to fundraise." Ross says. He uses his Facebook page to get the word out about Dreyfoos and SOAFI as well as generously asking for the gift of giving for his birthday. "Facebook allows you to do birthday fundraisers. When I ask people to celebrate the random act of my birth on the planet, I find that a lot of people who are grateful for the time spent helping their kids, and even the odd student or two, give back a few dollars to Dreyfoos to thank me for the kindness. I can think of no better birthday present."
If current Dreyfoos parents want to get involved, Ross suggests to "Find ways to solve problems, help with the little goals, and the big ones. More parents, who have those kind of fundraising skill sets, need to step out of the wings, and work with SOAFI to plan the future of this amazing school. [This] school is one of the most unique places on the planet. It's a dreams factory. A potential accelerator."
Ross said that he felt empowered by "Knowing that every contribution counts. Some you see, some you don't. Some you make happen, through SOAFI, because they're the right thing to do." I don't think that most parents know how lucky we are to have such an amazing team of people who care so much about our kids."
You too can create your own Facebook Fundraiser just like Brian. Go here to get started. And then be sure to invite all your friends! Thank you!
Written By: Mariel Silpe