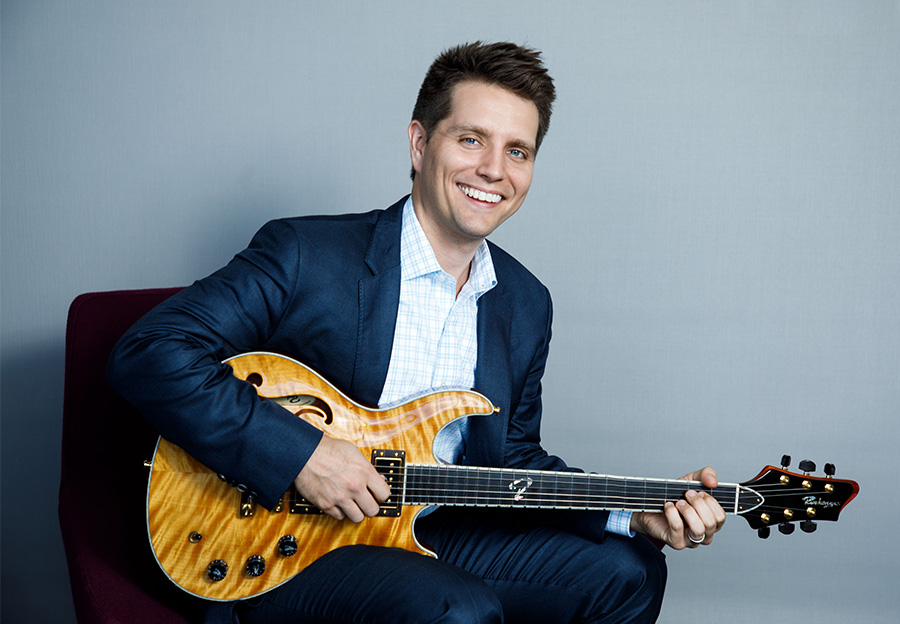 May 3, 2021
Brandon Levine: Passionate Investment
Brandon Levine, Dreyfoos music major alum class of '02, and Senior Investment & Portfolio Specialist with Sound Wealth Management Group of Raymond James recently established the Sound Wealth Management Group Art Area Grants with his employer. This Dreyfoos School of the Arts Foundation grant is a first of its kind, and will serve to benefit both students and teachers in a more general funding process to support the arts.
"I wanted to create a more blanket grant or scholarship for the departments [to] just call up and say: we have a great need, and it's something that might not fit into those very specific endowments or scholarships that are already out there," Levine said.
The application for this $1,500 grant will first be available to art teachers in the upcoming 2021-2022 school year. It will require a request from the dean of the art department, a snapshot of what the grant need is for, and how it will further the arts education of the students being taught, to support a need in an art department.
"So it could be that we need a developer, or we need a license for software, or we need a camera — and [we] find that these other scholarships or endowments aren't covering that. And so I'm opening it up that way, and then I'll continue to try and fund it more and more every year."
Although Levine is an alum, his connection to Dreyfoos is still strong, returning to his alma mater to join the Board of Directors of the Dreyfoos School of the Arts Foundation, and just this year elected to Vice Chair. Levine's wife was his high-school sweetheart, who was in the visual program, class of '03, while Levine was in the music program. During Levine's time at Dreyfoos, Algebra teacher Mr. Smith would be accommodating to students because he knew they were busy with their respective art areas. This now serves as part of the inspiration in creating the grant.
"He showed his passion for what the students were passionate about," Levine said of Mr. Smith, whose actions still touch him emotionally today. "That passion was infectious, of seeing a teacher who really leaned into caring about what the students are doing, and after school, going to those [performances]... He got in the students' brain and was empathetic to the students."
Additionally, the inspiration to create this grant comes from being a Dreyfoos student and witnessing Dreyfoos students perform and create art. "I'd say almost 100% of the students at [Dreyfoos] really are there for a shared passion," Levine said. "They want to be at school. So I think most students are not saying '3:40, I'm outta here!' They're saying, '3:40, I'm going to go over to the developer, I'm going to go over to Meyer Hall to practice. They're passionate about the school."
Overall, these grants will go towards the arts and benefiting the Dreyfoos experience, Levine hopes. "And so I'm hoping that these funds help so that no student has to then go and worry about, 'Well, I gotta go work a job after school, I don't have time to focus on my arts or my academics.' Don't let money get in the way of you pursuing your passion, and enjoying high school."
Please contact the Dreyfoos School of the Arts Foundation at info@soafi.org for more information on this grant and/or if you are interested in setting up a scholarship.
To learn more about Sound Wealth Management Group, visit their website here.
Written By: Kaja Andric and Sophia Roud