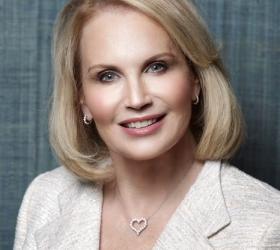 Sep 23, 2018
Advocating Art
Spotlight Date:
September 24, 2018
Download Original
]" class="imagefield imagefield-lightbox2 imagefield-lightbox2-spotlight_thumb imagefield-field_spotlight_photo imagecache imagecache-field_spotlight_photo imagecache-spotlight_thumb imagecache-field_spotlight_photo-spotlight_thumb">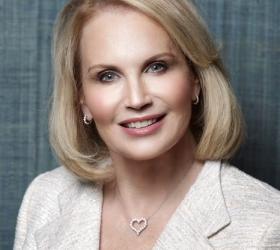 Marcie S. Gorman has been an active member of the business world for a large portion of her
life as the former owner, President and CEO of two Weight Watchers franchises in Palm Beach
County and Alabama. With over 300 employees both part-time and full-time, and serving about
10,000 people per week, Mrs. Gorman held high-ranks in her business ventures. But before
there was business, there was her passion for the arts.
"I can't imagine there being anything more important than the arts in influencing anybody's life,"
Mrs. Gorman said. "In any of the arts – the skills that you have mastered will stay with you and
help open doors in your life journey."
In 2008, Mrs. Gorman sold her franchises in the company and delved further into the community
of the arts surrounding Palm Beach County.
"When I retired from owning 2 Weight Watchers franchises, I thought about what I used to love
about my life in the past," Mrs. Gorman said. "Theatre was one of my favorite things along with
singing."
Since 2008, Mrs. Gorman has done extensive work with her passion for theatre. As a
contributor, volunteer, and board member at Dreyfoos, she produced the original fall musical "Midsummer", a
rock and roll take on Shakespeare's classic "A Midsummer Night's Dream" in 2011-2012.
Mrs. Gorman joined the Dreyfoos school of the Arts Foundation's Board of Directors in 2012.
Since becoming a board member, Mrs. Gorman has supported the Generations to Come Campaign
by making a generous donation to enhance the Brandt Black Box Theater. Those improvements include:
flooring, new risers, new sound/light equipment, and much more.
"Volunteering to teach and support Dreyfoos' students felt like one of the most important things I
could possibly do with my life," Mrs. Gorman said. "To help a student follow their dream –
especially in the arts – allows me to feel really proud of the student and any part of their life
journey that I could help or support them in feels wonderful!"
Locally, Mrs. Gorman has also been actively involved in several committees at the Kravis
Center for the Performing Arts and overseen the creation of a new "live" theatre venue in Palm
Beach County in 2012. Her collaborations in theatre have brought many accolades, with four of
her shows garnering Carbonell nominations, including a production of "The World Goes 'Round"
where she worked with former Dreyfoos teacher and dean of the theatre department, Bruce
Linser.
"I love the feeling of seeing a show that I've put together become successful – it absolutely
makes me so proud of everyone who is working with me," Mrs. Gorman said. "It's not my work –
it's their work that makes me look good!"
In addition to her work in theatre, Mrs. Gorman's business endeavors have met her artistic ones
in the film industry. The culmination of her film company S.M.ir.K. Entertainment, LLC in 2009,
led to her production of the feature film "The Incubus." Mrs. Gorman currently participates in the
Palm Beach Film Festival as a supporter and judge of the Student Showcase of Films.
"I believe in giving back to the community," Mrs. Gorman said. "Learning the arts is so
important to me that I believe everyone should take some courses in order to round out their
education. If that's what I believe – then that's what I need to support."
Mrs. Gorman has also been a major proponent for education throughout her life time. After
receiving her Bachelor's degree of Science in Education at Memphis State University in the
early 70's, she went into a teaching job where she taught students in the gifted program.
Through her involvement at Dreyfoos, she has worked with arts students to enrich the scholastic
experience.
"My favorite part of being a donor is actually being able to work directly with the students," Mrs.
Gorman said. "I've always enjoyed sharing stories with these gifted students. I truly believe
those of us that are in the arts have a special gift that we can share amongst us. We are a little
'different' from the average person and I love to celebrate that difference."
Presently, Mrs. Gorman is the President of Communities in Schools in Palm Beach County, a
drop-out prevention group that is successfully recognized nationwide, as well as an advocate for
various other programs in education.
"Any type of education is the key to your future," Mrs. Gorman said. "I believe most people
should go on to college and fine-tune those skills as well as get a "fall back" position in case
your first life journey does not take you where you want to go."
Over the years, Mrs. Gorman has received various awards for her diverse accomplishments,
including the "Women in Leadership Award" from Executive Women of the Palm Beaches in
2005 and the "Athena Award" from the Commerce of the Palm Beaches in 2004.
"It's been very fulfilling [being a woman in leadership roles throughout life]. I've always believed
that a woman can do anything that a man can do, and I conducted my life that way," Mrs.
Gorman said. "The 'glass ceiling' has not gone away- yet---but I know that it has lots of
cracks—and I contributed to some of them!!"
Mrs.Gorman adamantly advocates for the arts, displaying upset emotions about the way that
state legislatures have pushed funding for arts programs out of their priorities, with the monies
for Culture being cut by 89% in the Florida educational system. Mrs. Gorman plans to stay
actively involved in the arts community, ambitious to continue in the years to come.
"The arts lead the way to cultural change," Mrs. Gorman said. "Our culture has always been
changed by someone seeing 'life' in a different way. That's a real skill! To take that skill and
create something that will influence the direction society is growing - is magnificent- and truly
magical."
Written By: Anamaria Navarrete