John Richards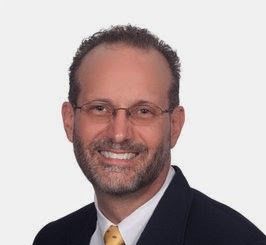 John Richards
Major Gifts Officer
John Richards became a team member of the School of the Arts Foundation in 2018 as the Major Gifts Officer. His career focus has been in nonprofit organizations during his 33-year career, serving the Westchester County, NY area, and then the Palm Beach, Florida area, moving here in 1989. He received a Master's Degree in Nonprofit Organizational Management from Florida Atlantic University in Boca Raton, Florida and a Bachelor of Science degree in Health Care Administration from IONA College in New Rochelle, New York. He started his career path with an Applied Science degree in Human Services knowing he wanted to help others. His many responsibilities span healthcare operations management, financial oversight, contract negotiations, staff supervision and consulting. His most recent position as Corporate Director of Account Management for a healthcare financial management company, allowed him to be intricately involved in the daily operations of 40 facilities across the United States.
John is an active volunteer in the local community. Currently he serves on the Vestry at Holy Trinity Episcopal Church of West Palm Beach, as well as serving on the Board of both the Saint Andrew's and Saint James' Residences in West Palm Beach. He has served as the Chairman of the Quality Assurance and Evaluation Committee, Palm Beach County HIV Care Council, and Chairman of both, the Finance Committee and the Building Committee at his former Church as they constructed a 22,000 square foot building. He proudly is both a (inactive) Florida Licensed Nursing Home Administrator and a former New York State Emergency Medical Technician.
With great excitement, John looks forward to continuing his efforts to help others, by working closely with his co-workers and the Board Directors as they help fund and support the needed programs at Dreyfoos School of the Arts.
In his spare time, if he's not in the kitchen cooking or baking, he's scouring his library of cookbooks and recipes. Chocolate anyone?