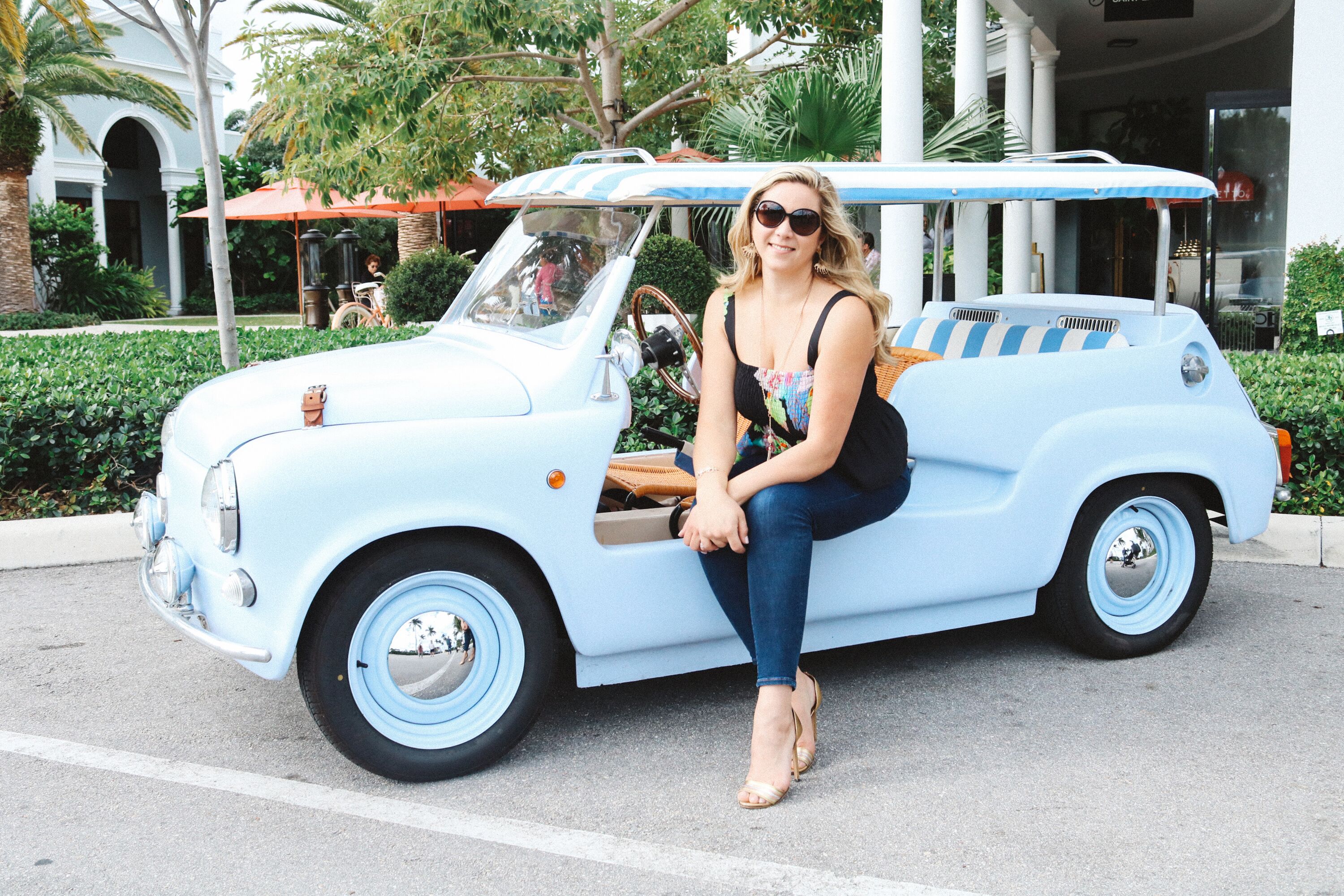 Nov 7, 2019
Q&A With Jessica Fontaine Swift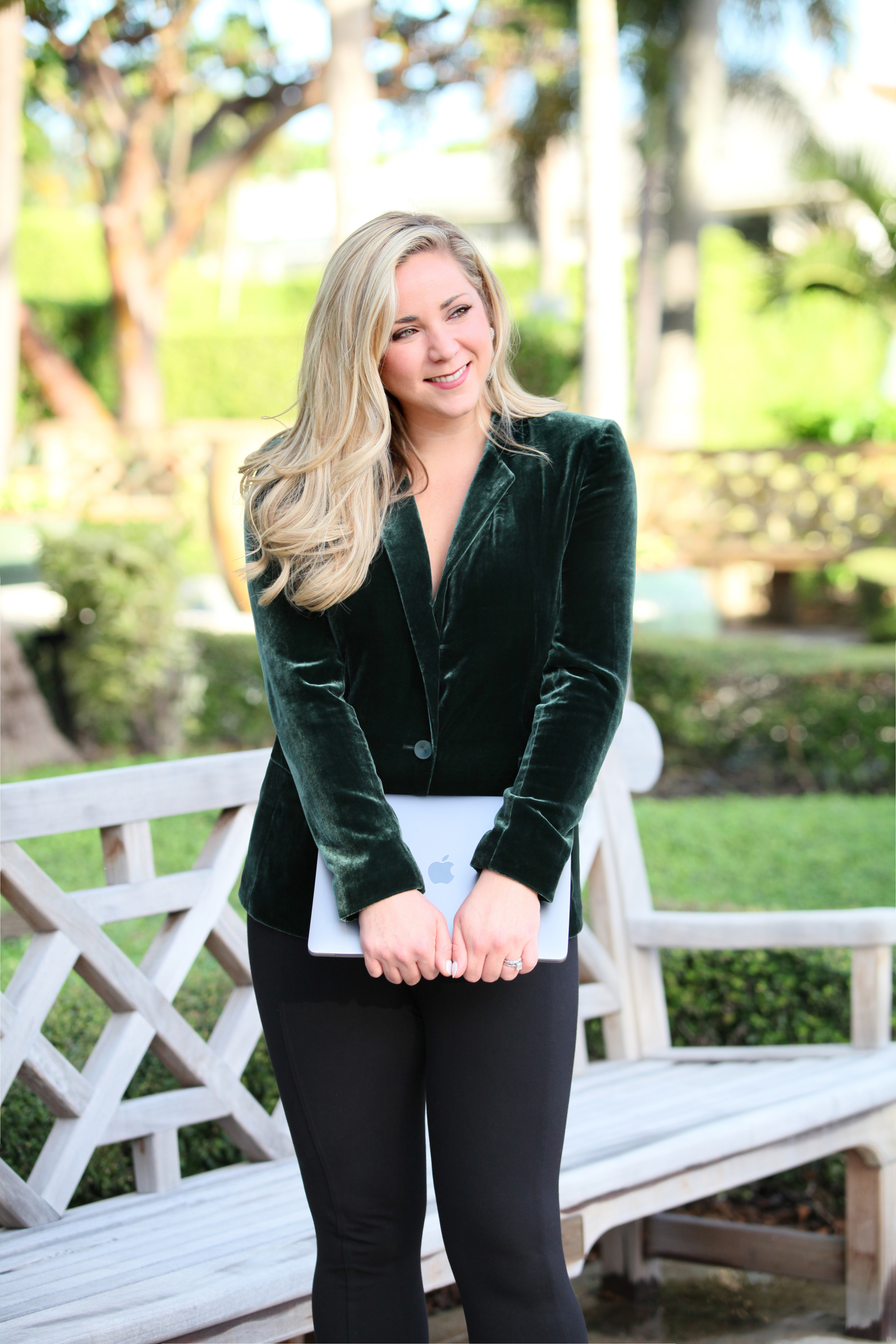 Class of 2004 alumna Jessica Fontaine Swift attended Dreyfoos as a strings major, playing the cello in the Orchestra. After graduating, Fontaine moved on to the University of Florida's College of Journalism and Communications, where she received a Bachelors in Public Relations, a minor in Music Performance, and a Masters in International Business.

Jessica Fontaine has utilized her background in public relations as well as her editorial and freelance writing, in order to initiate a unique platform, to familiarize oneself with the Palm Beach area, known as the Palm Beach Social Diary. Working with both a print and website format, the Palm Beach Social Diary provides an insight to the Palm Beach lifestyle. In addition to her work as the creator of PBSD, Fontaine is an active philanthropist.She continues to contribute to the Dreyfoos community, as a Dreyfoos in White Committee member, as well as having been the 2018 co-chair of the annual collaborative art performance Centerstage.
Q:What year did you graduate from Dreyfoos?
A:2004
Q:What major were you a part of in your time at Dreyfoos?
A:Music - cello (orchestra)
Q:Who were your favorite teachers while you were at Dreyfoos?
A: Mr. Simmons & Mr. Ehrlich
Q: What college did you attend and what did you major in?
A:UF: College of Journalism & Communications (I have a Bachelors in Public Relations, a minor in Music Performance, & a Masters in International Business all from UF).
Q:Describe the Palm Beach Social Diary and its mission.
A:Palm Beach Social Diary is a lifestyle brand offering an insight into the sophisticated Palm Beach life. Chronicling the very best of Palm Beach and its surrounding areas, Palm Beach Social Diary offers a decidedly local take on an area rapidly growing in international significance. Our team is completely immersed in all things Palm Beach to bring our readers the top trends in style, dining, retail, travel, and of course, events.
Our carefully curated, once annual print publication is widely respected as the official guide to Palm Beach and Palm Beach County. Beautifully crafted and perfectly bound in exceptional paper, Palm Beach Social Diary embodies the look and feel of a coffee table book while serving as a functional guide for the most sophisticated locals and seasonal residents that make up our readership. The story starts in the book, but continues online throughout the year, both in our digital magazine and our robust social media audience.
Q:What inspired you to start the Palm Beach Social Diary?
A:Working [with] media this last decade or so has been exceptionally interesting. Watching the shift from print to digital, the rise of social media, and how companies have changed their marketing endeavours has never been more interesting.
The digital landscape has forever changed how people consume information. Palm Beach Social Diary started from a want to create a new type of medium; one that is multifaceted and delivers news and information through the portal of a lifestyle brand. We call this 360 marketing. We don't only advertise the brands that we work with, we also wear their clothes, stay at their hotels, eat their food, and incorporate it into our daily lives. This is important because it means what we're delivering an authentic experience.
Q:How are you involved in Dreyfoos in White and what made you decide to participate in the committee?
A:Philanthropy and community have always been important to me. It started with volunteering in high school in college, and today it makes up a significant part of what we cover at Palm Beach Social Diary. When I moved back from London, there was no question about which organization I wanted to get involved with first. As an alumni, it is so important to me that we continue to spread awareness about the need to support the arts and the school. I'm so honored to be able to help in any way that I can, however small.
Q:What did being co-chair of Centerstage entail in 2018?
A:Fundraising, planning, and outreach mostly. My husband and I were honored to help! We hosted a private fundraising event at our family home in Palm Beach, helped with marketing, penned letters to friends and family asking for support, and of course, helped the Dreyfoos Foundation with any planning that was needed.
Q:What is your favorite part of participating in Dreyfoos events as an alumni?
A:Aiding in the legacy of a school that helped so many young kids, like myself and those I went to school with, get a head start in life.
Q:How would you say Dreyfoos has changed your life?
A:It was an amazing experience that shaped the person I am today. The diversity of education meant a breadth of knowledge that helped to prepare me for so much in life. My orchestral classes taught me patience and teamwork. The academic training helped to build a foundation for everything I have achieved in business since. The friends I made there are still in my life today. I wouldn't trade that experience for anything.
Q:What was your most memorable experience at Dreyfoos?
A:The first and last days of school. It went from being completely terrifying to something that was bittersweet to move on from. What happened in between created enough memories that last a lifetime!
Q:What advice would you give students who are currently attending Dreyfoos?
A:Never lose touch with your art! I still play cello to this day. It followed me around the world! After getting music scholarships and obtaining my minor in Music Performance, I moved to Europe where I played with the Kensington Philharmonic for years before starting the London City Orchestra with a group of friends. It allowed me to meet so many wonderful people, and perhaps most importantly, to connect with them no matter where in the world they came from.
Written By Anamaria Navarrete