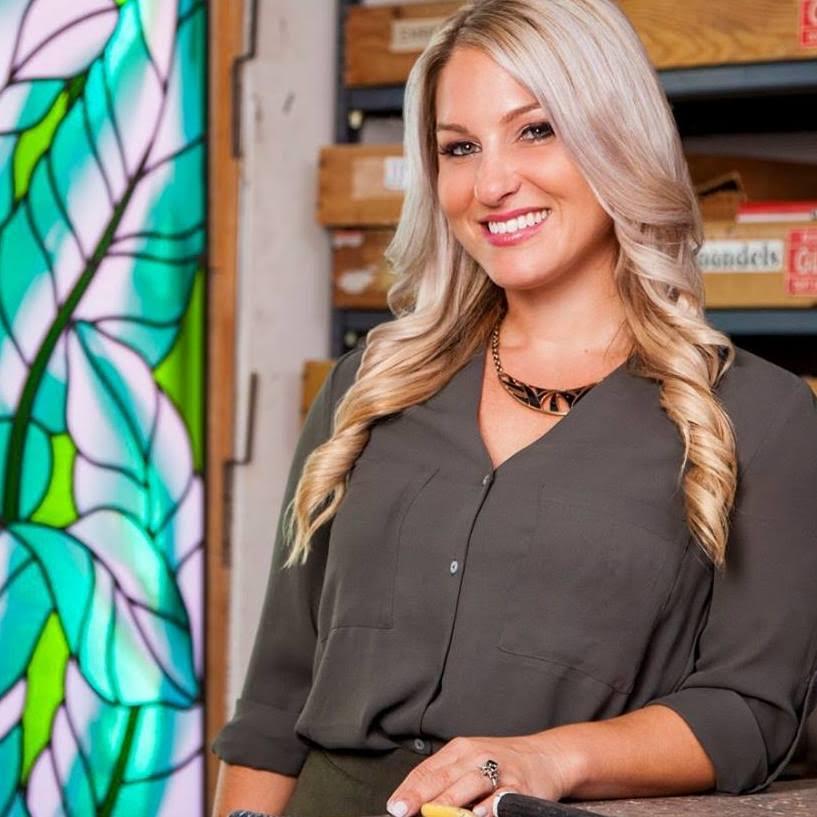 Jan 17, 2019
Q&A With Taylor Materio
Spotlight Date:
January 18, 2019
Download Original
]" class="imagefield imagefield-lightbox2 imagefield-lightbox2-spotlight_thumb imagefield-field_spotlight_photo imagecache imagecache-field_spotlight_photo imagecache-spotlight_thumb imagecache-field_spotlight_photo-spotlight_thumb">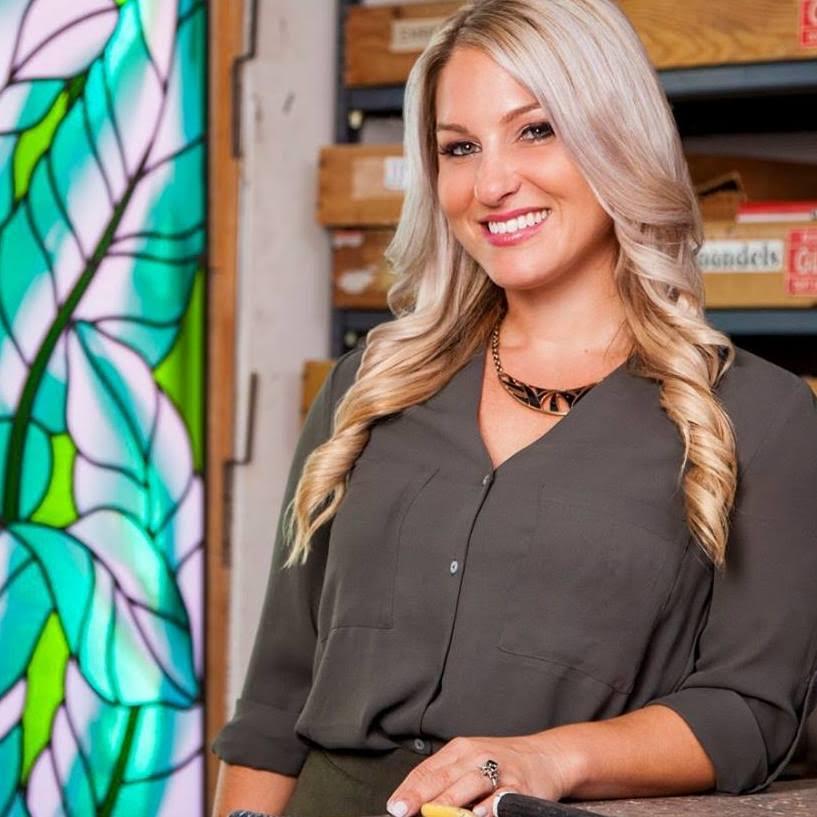 Class of 2003 alumna Taylor Materio has held the arts in her heart for most of her life. Materio returned
to the arts scene after receiving her degree in anthropology at University of Florida. Since graduating
from college, Materio is now the Executive Director of Family Promise, a non-profit organization in West
Palm Beach.
Q:What year did you graduate Dreyfoos, and what did you major in while attending?
A:2003, Theatre
Q:When you graduated, what college did you attend?
A:University of Florida – GO Gators!
Q:What did you major in?
A:Anthropology with a focus in African Studies
Q:Who were your favorite teachers in your Dreyfoos experience and why?
A:
There were so many great teachers who impacted my life at Dreyfoos, but two really stand out for me
being that I spent so much of my time focused on my major. First, I cannot say enough about the impact
Mr. Dennis Sims had on my life. He always pushed me (in an encouraging way) to go further and helped
me find my self-confidence. The second is Ms. Penny Williams. She was more than just a teacher to me,
and we are friends to this day. Teachers at Dreyfoos were able to see who we were, but also the people
we could be – which is a special gift.
Q:What was your most memorable experience at Dreyfoos?
A:
There are so many incredible experiences from my Dreyfoos days but if I had to pick I would say when I
had the opportunity to play a lost boy in the theatre production of Peter Pan. At the time, my little
brother P.J Materio, starred in the show as Michael. We rehearsed together daily, and bonded in a new
way, so this was a very special experience for my entire family. Many of my friends were in the show as
well, and we really became this big family.
Q:Describe the program Family Promise and its purpose.
A:
Family Promise NCPBC partners with the interfaith community to end child and family homelessness
here in Palm Beach County. Family Promise is not just shelter; it is a holistic solution to family
homelessness. That solution involves preventing homelessness, serving those in crisis, and stabilizing
those who have experienced homelessness or are at risk of experiencing it. I am truly humbled by the
work we are doing through this program.
Q:What does it entail to be executive director of Family Promise?
A:I lead an incredibly driven team and oversee the day-to-day operations of the organization. I work
alongside our interfaith host congregations, community partners, and more than 800 volunteers to
ensure the organization is making the most impact it can for our families in need.
Q:What other programs are you involved in in the West Palm Beach area?
A:I support programs throughout the County that are focused on impacting those most in need. As
Executive Director of Family Promise NCPBC, I have the opportunity to support community partners and
programs such as Adopt-a-Family of the Palm Beaches and the work of the Lewis Center. More than
4200 children identify as homeless in Palm Beach County Schools. No one organization or program can
do it alone and partnership is truly the key to ending this crisis.
Q:What other leadership positions do you hold around the city's civil community?
A:
I am currently a member of the Palm Beach County Commission on Women Advisory Committee, the
Palm Beach County Homeless Advisory Board, the Board of the Palm Beach Young Professionals, and the
WPB Mayoral Debate Planning Committee with Leadership West Palm Beach. I also sit on several
committees for organizations I support, such as the 211 Helpline (a suicide prevention helpline), and the
Historical Society of the Palm Beaches. In addition, I have served as a Committee Member for Dreyfoos
in White for the School of the Arts Foundation for three years since the inaugural event.
Q:What is the importance of the arts in your life?
A:
The arts are incredibly important to me. My parents have been artists since I was born and I was raised
with a deep love and appreciation for the arts. They also gave me a great deal of exposure to the
arts throughout my life by enrolling my siblings and I in various theatre, music, and dance programs
when were little. I had worked alongside my family at McMow Art Glass most of my life in some capacity
and had the opportunity to meet some of the greatest glass artisans throughout the world. Eventually, I
ran McMow as a Managing Partner while my mom was a West Palm Beach City Commissioner. Running
an art-based business gave me an appreciation for the arts community in a new way. Now more than
ever, it is important to support artists, arts businesses, and arts education as a whole.
Q:What involvement do you have in McMow Art Glass? How does it affect your daily life?
A:
McMow Art Glass is and will always be a part of my heart. My mom started this business with a little
more than $200 and a dream back in 1976. My family sacrificed over the years so that this dream could
become a reality. Today, McMow is one of the largest art glass studios in the country. While I am no
longer a part of the studios day-to-day operations, I touch base with the team weekly to review
successes, challenges, etc. Recently, the art glass McMow completed for Gianni Versace was featured in
the FX series American Crime Story, and the team called to tell me about the debut – they always keep
me in the loop which I love. That business IS my family and I cherish the time I spent there. I am
incredibly proud of the work the studio has created over the last 42 + years in Palm Beach County. An
even bigger success to me is the opportunity we have had to employ four Dreyfoos School of the Arts
graduates over the years. In addition to my brother and I learning the family business, Jordan Day
Clemmons (class of 2011) is currently our Master Glass Painter and Art Director, and Meagan Mottinger
Hult (Class of 2004) is currently our Lead Sales Associate.
Q:How do the arts affect your involvement within the community?
A:
The arts are a prominent part of what makes Palm Beach County such an amazing place to live, work
and play. We have a wide array of opportunities to participate in this vibrant community daily. Every
person you meet here is involved in some way or respects the arts immensely. The arts community here
has provided me a network of diverse people I can connect with on many levels. It's more than just
attending events, it's supporting the organizations who provide that access. I am a past Young Friend of t
he Norton, and current member of the Florida Association of Public Art Professional (FAPAP). These are
just two organizations that are working to make sure all of Palm Beach County's residents have a chance
to engage in the arts in some way. We all know that art education is critical in shaping a child's future
and there are many ways you can be a part of that mission, locally.
Q:What advice would you give to students who are currently attending Dreyfoos?
A:
Embrace and enjoy all that Dreyfoos has to offer, and don't be afraid to change your direction in life. I
could never have imagined where I would be today, but I know it was built on the foundation Dreyfoos
provided me. Several years ago, I listened to my mom participate in a TED Talk on this very topic.
Changing course and adapting, as our lives shift and change. It really connected the dots for me. Every
experience we have is just a building block you will carry with you, and hopefully they will help build
who you are. I always knew Dreyfoos was unlike any other high school, but looking back I realize just
how important this foundation truly was on shaping who I am today.
By Anamaria Navarrete