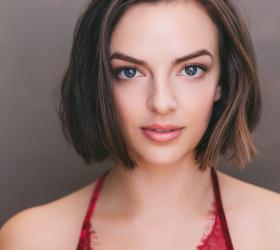 Oct 29, 2018
Q&A With Talia Suskauer
Spotlight Date:
October 30, 2018
Download Original
]" class="imagefield imagefield-lightbox2 imagefield-lightbox2-spotlight_thumb imagefield-field_spotlight_photo imagecache imagecache-field_spotlight_photo imagecache-spotlight_thumb imagecache-field_spotlight_photo-spotlight_thumb">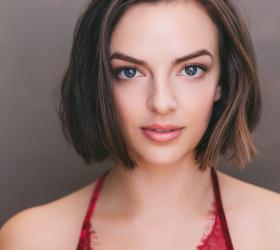 Dreyfoos alumna Talia Suskauer is a graduated member of the class of 2014. Suskauer was a theatre major, and has continued to pursue a career in the arts since. After graduating from Dreyfoos, Suskauer attended Penn State University in the BFA Musical Theatre program. Working in her theatre career, Suskauer will soon be featured in the musical Be More Chill in its Off-Broadway run.
Q: Tell us a little bit about your career.
A: My career is a very new one. During college, I took my first professional job working as an acting intern during the summer after my freshman year at a theatre called the New London Barn Playhouse in New London, New Hampshire. We did four shows in a row that summer— it was a lot. I have been invited back to work there every summer since as a guest artist. I've done some incredible shows there-- Shrek, Little Women, The Secret Garden, Gypsy, just to name a few. I graduated this May from Penn State, and immediately jumped into Be More Chill in its Off-Broadway run.
Q: Who were your favorite Dreyfoos teachers?
A: Mr. Stohr, Mr. West, and Mr. Garry Q. Lewis are some of my favorites.
Q: What sparked your interest in theater?
A: My mom used to play cast recordings of musicals during car rides to school when I was younger. I always loved to sing and dance, and I was a very theatrical child, so there wasn't really a question about whether or not I would pursue theatre.
Q: How did you go about auditioning for roles on Broadway? Tell us about the process.
A: I would say that everyone's audition process is completely unique. I met Joe Iconis (the writer of Be More Chill) when I worked on a brand new musical of his during my last semester of college. Someone on the creative team gave my name to the casting director of Be More Chill, who was looking for a female swing for the Off-Broadway run. Before I knew it, I was in NYC at my audition. I heard back a month later that I got the job. At that point, there were no Broadway transfer plans announced. Once it was clear that we were moving to Broadway, I was asked to come with the show, and here we are!
Q: What was your favorite part of attending Dreyfoos, and how has it shaped you?
A: I loved being surrounded by artistic people in so many different areas of the arts 24/7. It has definitely shaped who I am as a person and as a performer— and has culturally enriched me in a way that most people don't get to experience.
Q: What are some things you've learned in the theater world that surprised you?
A: Hmm. I don't know if I've been surprised by anything— college really prepared me for what I was getting into in this business— but a few things have definitely been confirmed for me now that I am experiencing them on a day to day basis. Everyone always told me that connections are everything— and I think that is so true. It's really about who you know in this business. Also, work begets work is something I was always told, and that couldn't be more true. Every job I've had, every concert I'm invited to sing in is because someone I did the last job with or someone who saw the last show I was in liked me, and wanted me to be a part of their next project. It's a pretty cool phenomenon.
Q: What would you say is the biggest challenge you have encountered?
A: One of the hardest things to get used to is the lack of response when you don't book something. When you get rejected from a college, they let you know. When you don't get an acting job, you really only find out if you know who got it instead. They don't tell you if you didn't get it, and they usually don't tell you why. That can be a tough thing to get used to.
Q: Is there something Dreyfoos could have provided that could have better prepared you for your college and your current position?
A: The one thing that I feel like Dreyfoos could have done better in preparing me for college is currently happening at Dreyfoos. Michelle Petrucci is bringing in faculty from theatre programs from universities all over the country to meet and work with current Dreyfoos theatre majors. This is hugely important in deciding where to apply for college as well as making invaluable connections with industry folk.
Q: What recommendations do you have for our current Dreyfoos students?
A: Work hard. Really hard. Try to look forward, focus on yourself and your own progress rather than looking sideways and comparing yourself to your peers. Everyone is unique in their own way. The way to stand out in this business is to embrace your uniqueness and fly with it. You don't want to blend in.
Q: In a brief statement can you explain "What does Dreyfoos mean to me?"
A: When I think of Dreyfoos, I think of the freedom of creativity and personal passions. The fusion of the academics and the arts has made me a smart performer, as well as a well-rounded human being.
Q: Is there anything else you would like for people to know about you and your career?
A: I think we've covered it!
Written by Anamaria Navarrete