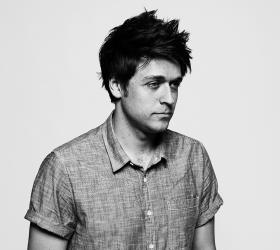 Sep 20, 2015
Q&A With Louis Johnson
Spotlight Date:
September 21, 2015
Download Original
]" class="imagefield imagefield-lightbox2 imagefield-lightbox2-spotlight_thumb imagefield-field_spotlight_photo imagecache imagecache-field_spotlight_photo imagecache-spotlight_thumb imagecache-field_spotlight_photo-spotlight_thumb">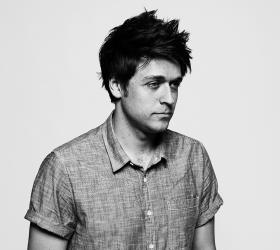 Class of 2007 vocal music alum Louis Johnson has been busy writing and recording a debut full-length record alongside his musical partner, Jordan Daly, for their band The Saint Johns. The Saint Johns have had a track featured on the hit ABC show 'Nashville', have performed on 'The Late Show', and spent quite a bit of time playing shows all around the U.S., including Bonnaroo Music and Arts Festival. Based in Nashville, Louis is also a writer for a publishing company out of Los Angeles.
Q: Favorite Dreyfoos teachers?
A: Oooh tough one, I only had him for one year but Pedro Hernandez's music theory 2 class was one that I always looked forward to. I also have to give a shoutout to Arlene Sparks, who was a constant pleasure throughout my 4 years.
Q: What is the most profound change you experienced at Dreyfoos?
A: That's a pretty tough question to answer. The four years of high school are bound to be a time of profound change in any person's life. I was a child when I stepped off of bus 005 on my first day at Dreyfoos, and I was a slightly larger child when I got into my Oldsmobile Cutlass after my senior jury. Dreyfoos was just a great place to go through the changes that were bound to happen in my life. I can't imagine a better place to spend those 4 years.
Q: Is there something Dreyfoos could have provided that could have better prepared you for your college and career?
A: College was so much easier than Dreyfoos. Granted I didn't finish college...
I think that the music department could have helped bridge the gap between the more structured classical and its contemporary counterpart. I spend most of my time and make my living writing and recording pop music. Throughout high school I saw my Band and the rest of the music I was making on my own time as separate from what I was doing in school. As I've grown up (a little bit) I've realized how related they should have been.
Q: Tell us a little bit about how The Saint Johns started.
A: I met my musical partner, Jordan Daly, while at Flagler College. We started making music and after a brief stint in New York we moved to Nashville and started working toward a record. It's been almost 7 years now and we'll be releasing our debut full length record in early 2016.
The Saint Johns
Photo by Alysse Gafkjen
Q: What is your day-to-day like as a professional musician?
A: Being a professional musician can mean many things. I've been in a lot of different positions over the years. Right now I wear two hats. I am a writer (I write for Prescription Songs, a publishing company out of LA.) and I'm an artist (performing and releasing music as The Saint Johns).
I've spent the last two years writing. Writing for our record and for film and TV. Just writing. Now, since we finished our record, we're gearing up to start touring and it will hopefully be a busy year for us in that respect.
Q: How much time are you on tour vs. in the studio?
A: We spent over a year writing for this record, 2 months recording it and we will spend the next year + supporting it. How much we tour will depend on the reception of the music. If people keep coming out to see us, we'll keep showing up to play.
Q: What would you say is the biggest challenge?
A: Uncertainty. There's no job security here.
Q: What do you feel has been the highlight of your career so far?
A: I was lucky enough to perform on the Late Show before David Letterman retired. Pretty unreal.
Q: What is up next for The Saint Johns?
A: We're doing everything we can to make this record work. We've put all we have into the music and have a great team working with us. We're going to spend the next year trying to get people to listen.
Q: Have you had the opportunity to work with any other Dreyfoos (SOA) alums?
A: I stay in touch with a ton of people, I haven't worked with anyone recently but I know it's just a matter of time.
Q: What recommendations do you have for our current DSOA students?
A: Simplify.
Q: In a brief statement can you explain "What Dreyfoos means to me"?
A: Dreyfoos is my Hogwarts.