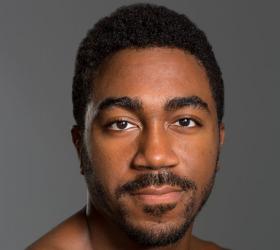 May 18, 2016
Q&A With Alum Jeremy Coachman
Spotlight Date:
May 19, 2016
Download Original
]" class="imagefield imagefield-lightbox2 imagefield-lightbox2-spotlight_thumb imagefield-field_spotlight_photo imagecache imagecache-field_spotlight_photo imagecache-spotlight_thumb imagecache-field_spotlight_photo-spotlight_thumb">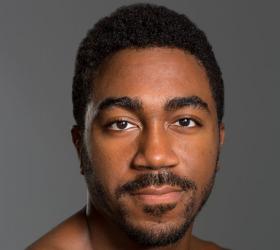 Although Jeremy Coachman, a Dreyfoos Dance alum, only graduated 5 years ago in 2011, he has already been very active as a professional dancer. After graduating from the Juilliard School with his bachelor's degree, Jeremy became a part of Les Ballets Jazz de Montreal in Canada. This past year he has been on tour with the company, travelling all over the world performing.
Q: Favorite Dreyfoos teachers?
The late Lea Jefferson, Nieves Lopez, Ronda Johnson, Maria Konrad, Heather Lescaille, Jan Hanniford, Ms. Little!
Q: What is the most profound change you experienced at Dreyfoos?
I can't say I experienced a change as I was a student there, but as I got into my freshman year in college, I realized that I had a lot of valuable knowledge under my belt that helped me in the transition from high school to college.
Q: When did you decide you wanted to pursue a career as a dancer?
It was when I went to New York for the first time and experienced a long term summer intensive. I was hooked on waking up and being able to just dance all day, and the idea of actually doing something I love be a reality, AND make a decent living off of it, why not!?
Q: Is there something Dreyfoos could have provided that could have better prepared you for your college and career?
No, everything that was provided was perfect for where I needed to be. :)
Q: As a dancer for Les Ballets Jazz de Montreal, how much time do you spend on tour?
This season in total, we've spent 4 months on tour.
Q: What are some of the places you have travelled? What have been the highlights?
I'm so blessed, I have been to places I never thought I would go. I have been to France, Luxembourg, Spain, Italy, Germany, and China! Freakin' crazy.
Q: What is your day-to-day like? How much time do you spend rehearsing the average piece?
My day to day is different on and off tour. Off tour, a typical day is from 10am-6pm, with an hour to warm up and the rest of the time dedicated to rehearsal. It is hard to say how much time we spend on one particular piece, because in a day we can cover 3 pieces, but they vary with time slots, and those vary with the day. But we rehearse a lot, haha. If we aren't performing, we are rehearsing.
Q: What would you say is the biggest challenge?
The biggest challenge I would say is actually keeping up with the physical stamina and well-being. Our repertoire is very demanding and so is our touring schedule. I have performed 77 times this season. As much as it is a challenge, it is also my biggest teacher. I've learned so much about my capacity and my limits.
Q: What is your favorite project you have worked on so far?
There is a piece called "Harry" by Barack Marshall that it my favorite. It's very theatrical and gestural and I'm all for it.
Q: Have you had the opportunity to work with any other Dreyfoos alums?
Not at BJM, but since I've graduated from Dreyfoos, yes! I am still very close with my high school friends.
Q: What recommendations do you have for our current DSOA students?
Put the work in! If you are wanting your major to be something that you can pursue long term, invest in your talents and saturated imagination. The limit is you.
Q: In a brief statement can you explain "What Dreyfoos means to me"?
Dreyfoos is a unique space. I say "space" and not "school" for a reason, because it has the awesome ability to make you to feel safe in your chosen expression of joy. Dreyfoos is support. Dreyfoos is awesome.