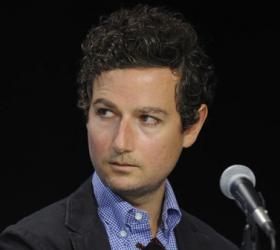 May 27, 2015
Q&A With Alum Jordan Kessler
Spotlight Date:
May 28, 2015
Download Original
]" class="imagefield imagefield-lightbox2 imagefield-lightbox2-spotlight_thumb imagefield-field_spotlight_photo imagecache imagecache-field_spotlight_photo imagecache-spotlight_thumb imagecache-field_spotlight_photo-spotlight_thumb">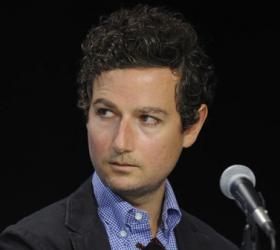 Jordan Kessler, a class of 1995 Theatre alum, is known for his work as Executive Producer for the critically acclaimed film "Lee Daniels' The Butler" and "The Black Dahlia." Jordan is now working on the newest installment of a trilogy written and directed by Kevin Smith, whose cult hits such as "Clerks" and "Mallrats" shaped the film landscape of the early 90's. Starring Johnny Depp, "Yoga Hosers" is expected out June 1st. Jordan spoke with us about his hard work in the film industry and how attending Dreyfoos helped him start his career.
Q: Favorite Dreyfoos teacher?
Q: What was your favorite performance while at Dreyfoos?
"Hair"
Q: Is there something Dreyfoos could have provided that could have better prepared you for your college and career?
Dreyfoos prepared me for my career more than college did.
Q: College attended?
Emerson (Good school!) for Writing, Literature & Publishing
Q: College graduation year?
1999
Q: When was your first big break as a Producer?
"The Black Dahlia." I was the Post Supervisor. When I saved the producers a ton of money I negotiated myself an Associate Producer credit which later opened some doors for me.
Q: Do you feel that working on a film like "Lee Daniels' The Butler", that has received so much critical acclaim, has transformed your career?
A little bit. Not as much as you might think. In Hollywood there is very little time to rest on your laurels. Which is a good thing. What are you doing next? That's the question.
Q: What has been the highlight of your career so far?
Putting my parents in a scene with Jennifer Aniston and Tim Robbins.
Q: Your next project, "Yoga Hosers", which stars Johnny Depp is written and directed by Kevin Smith. Can you tell us a bit about it?
It involves an army of miniature Nazis made out of sausage.
Q: Have you had the opportunity to with other Dreyfoos (SOA) alums?
Josh Harraway is in a film ("Midnight Sex Run") I wrote and directed which is now out on Vod, Amazon, and iTunes.
Q: What recommendations do you have for our current DSOA students?
Make stuff. Always be working on something and thinking about the next thing you are going to work on. Enlist the talented people around you to help.
Q: In a brief statement can you explain "What Dreyfoos means to me"?
It was the first place that allowed me to take my dreams seriously. I am forever in the school's debt.