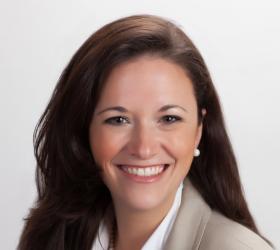 Oct 24, 2017
Q&A With Alum Jillian Vukusich
Spotlight Date:
October 25, 2017
Download Original
]" class="imagefield imagefield-lightbox2 imagefield-lightbox2-spotlight_thumb imagefield-field_spotlight_photo imagecache imagecache-field_spotlight_photo imagecache-spotlight_thumb imagecache-field_spotlight_photo-spotlight_thumb">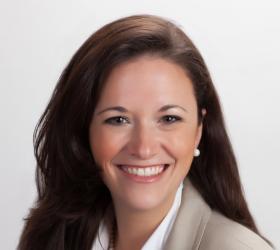 Jillian Vukusich, a Class of 1997 dance alumna, received her BS in Dance Education, K-12 from the University of South Florida and her Masters in Arts Management with Distinction in Audience Development and Fundraising. Jillian has also received a Chartered Advisor in Philanthropy® certification from The American College. She spent time as a dancer, choreographer, teacher, producer, and stage manager, before pursuing a career in nonprofit. Now the Executive Director of the Lost Tree Foundation, Jillian has previously worked for organizations such as the Community Foundation for Palm Beach and Martin Counties, the Kravis Center for the Performing Arts, The Washington Ballet, and the Washington Performing Arts Society.
Q: Favorite Dreyfoos (SOA) teachers?
A: This is a tough question. I had so many wonderful teachers that each offered something different (and I don't want to get in trouble with anyone!). There is something that stands out to me, though. Stacie Porcher, founding dean of dance, taught by asking questions and letting us work through those questions on our own to arrive to an answer, as many teachers at SOA did. I remember having an 'aha' moment in college during a pedagogy class my senior year. Shortly after, I knocked on her front door one day and sat at her kitchen counter to tell her that I finally understood her methodology. The art of discernment has ended up being a true gift in my career. Part of my work as a philanthropic advisor is spent helping people discover their passions for giving back and designing specific strategies to support those needs. The best way to do that is to ask questions and to really listen. The School of the Arts was ahead of its time locally in creating a culture of inquiry based learning. I feel fortunate to have had that experience at such a young age.
Q: When did you decide a career in non-profit was something you wanted to pursue?
A: It wasn't so much that I targeted nonprofits as it was that I was focused on arts management. I was not versed in the nonprofit sector nor did I realize the nature of the nonprofit arts sector. As I grew professionally in the arts sector, I came to realize my passion for the nonprofit sector as a whole and discovered the field of philanthropy. During my graduate studies, an alumnus of our program came to speak to my grantwriting class. She was a program officer at a local family foundation in Washington D.C. I found her work incredibly fascinating. It was a light bulb moment for me.
Q: Do you feel as though your education and experience in dance has benefitted you in your current career?
A: Undoubtedly. Inherently, as artists, I think we all know that the core of our work has such a profound effect on the type of people we become. Certainly the discipline and drive I grew up with has helped fuel my work but the ability to work with people from all walks of life, to problem solve, to accept criticism, to learn from that criticism, to be able to speak in front of a crowd or to speak intimately with individuals facing incredibly challenging circumstances…this list goes on. I attribute all of those abilities to my training as a dancer and upbringing as an artist.
Q: Is there something Dreyfoos (SOA) could have provided that could have better prepared you for your college and career?
A: I think I was exposed to much more than I was willing to learn from. The collaborations with other departments, the exposure to all aspects of production and the diverse nature of our community were truly critical to my career – I just didn't know it yet.
Q: Tell us a little bit about the work you do in philanthropy.
A: Ultimately, my role is to help connect philanthropists with effective organizations that address societal issues they are passionate about. In the simplest of terms, I help people give away their money. In my current role, at Lost Tree Foundation, I have a unique opportunity in helping an entire neighborhood give collectively to address issues that they can work on together.
Q: What is your favorite part of working in the non-profit field?
A: I am constantly learning and I get to work with incredible people who truly are making a difference in our communities. It is humbling and I feel honored to have a small part in this sector. I get to see so much good in this world on a daily basis. Over the past nearly 15 years, I have been able to see some extraordinary progress in our communities. I'm grateful to be a part of that movement.
Q: What would you say is the biggest challenge?
A: I don't see an end in sight to so many of the problems we seek to address. It is frustrating and motivating at the same time. So many of the issues in our community are unjust and unsettling and eye-opening. I lose a lot of sleep when we haven't been able to do enough to help.
Q: What has been the highlight of your career so far?
A: There have been so many moments but the highlight has been the remarkable people I've had the opportunity to work with. Joining the Lost Tree Foundation in 2015 has been a true honor. There are a couple of specific moments that stand out.
Professionally, there was a game changing moment. I was an education associate at the Kravis Center when I was offered a position at the Community Foundation for Palm Beach and Martin Counties. The Kravis Center was a phenomenal organization to work for and I loved my work and my colleagues. Judy Mitchell, the CEO of the Kravis Center, spent quite a bit of time with me – a young associate – as I decided whether or not to take the position. It was a tough decision to leave such a great organization but her encouragement ultimately led me to realize my passion for this work. It takes a special type of leader to do that and I'll always be grateful to her for that reassurance.
Personally, it has been a tough journey at times and it can be difficult to find work/life balance as a working mom. After the economic downturn I was struggling with a project at work where we needed to raise a lot of money for local nonprofit organizations. There was so much need in the community and I was often overwhelmed by it. My kids had been asking me a lot of questions about what was going on. One night, without me knowing, they emptied their piggy banks and gave me all of their money to help. I was humbled by their generosity and positivity and I realized how fortunate I am to have a career that has nurtured the giving spirit of my children. They continue to fuel and inspire me to do better.
Q: Along with your family (including your sister, Dreyfoos Dance Dean Heather Lescaille), you established a scholarship fund at the Foundation in memory of your Mother. Why was it important to you to create this opportunity for students?
A: Our mom was the first assistant to the deans at the School of the Arts. She was SOA's biggest cheerleader and may have been even more excited about the school opening than Heather and me! Our mom had a vivacious passion for the arts which she installed in us, along with our younger brother, Patrick. We faced challenges growing up and in some ways the arts were our refuge and, really, one of her gifts to us. When she passed, we ultimately decided that a scholarship for a student that had faced adversity would be a wonderful way to honor her passion. I think she would be profoundly proud.
Q: Have you had the opportunity to work with any other Dreyfoos (SOA) alums?
A: All of the time! There are so many SOA alum working in the nonprofit sector locally, in the arts and otherwise, and it's always fun to get to work together. I've also been able to connect with alumni on a national level whether connecting them with local organizations or connecting them with philanthropic organizations in my network. Additionally, I have personally stayed connected with so many of my friends from those days. Those friendships are truly some of my greatest treasures.
Q: What recommendations do you have for our current DSOA students?
A: Keep your eyes and hearts wide open. As a young dancer, I never thought I'd find something I could possibly be more passionate about than dance. My path was not intentional and I almost missed it but I was constantly asking questions and always wanting to learn more about the field. I went from dancing to choreographing to teaching to producing to stage managing to business managing to philanthropy. I can honestly say I am moved on a daily basis by my work and can hardly believe I have been blessed enough to find this career.
Q: In a brief statement can you explain "What does Dreyfoos (SOA) mean to me"?
A: I was the last graduating class at the old campus before the high school and middle school split from Palm Beach County School of the Arts to become Bak and Dreyfoos. It was a small school and our parents were criticized for sending us there. While the old school doesn't exist anymore (physically or by name), we were a part of something incredibly special. I just celebrated my 20th reunion and it couldn't have been a more wonderful celebration! We came from all walks of life – then and now – and yet there is camaraderie among that group of people that I have come to find is truly unique. So while we are not tied to the names and campuses of Bak and Dreyfoos, it is amazing to see the wonderful schools that both schools have become. I am so grateful that our parents, our teachers and our communities took a chance.