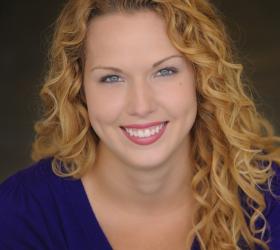 Oct 25, 2016
Q&A With Alum Jessica Noronha
Spotlight Date:
October 26, 2016
Download Original
]" class="imagefield imagefield-lightbox2 imagefield-lightbox2-spotlight_thumb imagefield-field_spotlight_photo imagecache imagecache-field_spotlight_photo imagecache-spotlight_thumb imagecache-field_spotlight_photo-spotlight_thumb">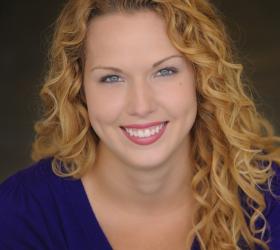 Jessica Noronha (nee Taylor) graduated from the Vocal Program in 2009 before heading to Juilliard to earn her Bachelor of Music in Voice Performance. She began singing opera while still in high school, and is now living in Seattle where she has performed with the Seattle Opera, the Tacoma Opera, and is currently preparing for her role as Musetta in La Boheme.
Q: Favorite Dreyfoos (SOA) teacher?
Q: When did you first get involved in opera?
A: I began voice lessons at age 8. I began singing with Palm Beach Opera when I was 15, in Cavalleria Rusticana and Pagliacci. Also at age 15, I attended the summer vocal program at Boston Conservatory where they were doing Dido and Aeneas. There I was able to perform the lead role of Dido. Those events really shaped the course of my musical study while at Dreyfoos and encouraged me to focus on opera performance.
Q: What was your favorite performance while at Dreyfoos (SOA)?
A: My performing at Dreyfoos was in the chorus concerts. During my time at Dreyfoos, however, I auditioned and was accepted into the Palm Beach Opera chorus for three consecutive seasons. During that time, I performed in a number of their beautiful performances. La traviata and L'elisir d'amore were my favorites!
Q: What is the most profound change you experienced at Dreyfoos (SOA)?
A: Dreyfoos really taught me an excellent lesson about persevering. I learned a tough lesson about people not always appreciating your talent. I figured out how to deal with difficult personalities, work through it, learn from it, and succeed despite it. I became more organized, stronger, and more determined.
Q: Is there something Dreyfoos (SOA) could have provided that could have better prepared you for your college and career?
A: I think the most difficult thing for me was trying to find my own way into the opera world. I really had to learn on my own and create my own resume-building opportunities through summer programs and other outside performing. My younger sister, Ashlyn, is currently a junior in the vocal department, and I was so pleased to hear that a new relationship has been forged with the Apprentice Program at Palm Beach Opera. The department has also begun some exciting new collaborations with the rest of the music department. Those kinds of experiences are so important for any young person interested in opera performance.
Q: How did you arrive at your current career?
A: I married my wonderful husband, Michael, in 2014. He is a West Point graduate and was stationed out in the Seattle area. We moved out to the west coast and I have found it to be a wonderful area for singers. It seems as though every other city in Washington has its own opera company, and I've had the chance to sing in quite a few shows since we moved.
Q: What has been your favorite performance in your professional career thus far?
A: It difficult to choose a favorite. In college we put together a student production of A Little Night Music with performers from every major at Juilliard. I loved being a part of that show and my fellow cast mates have gone on to do some pretty remarkable things. Summer of 2015, I was a part of Seattle Opera's Nabucco. That fall, I performed the role of Zerlina in Tacoma Opera's production of Don Giovanni. I have also performed the role of Adina in L'elisir d'amore and Gretel in Hansel and Gretel since moving here. This past summer I had a chance to be a part of Seattle Opera's Le Comte Ory. It was such a colorful, lovely opera, full of energy. It was a joy to put together.
Q: What do you feel has been the highlight of your career so far?
A: I was a Young Artist with Tacoma Opera last season. It was a fantastic experience to be involved with an entire season at the company, performing roles in two productions and covering the lead in another.
Q: What is your next project?
A: I'm currently in the middle of rehearsals for La Boheme with Tacoma Opera, where I'll be singing Musetta. We open in a couple of weeks!
Q: Have you had the opportunity to with other Dreyfoos (SOA) alums?
A: While I was in college, I had the chance to perform with some fellow classmates back home. Avery Amereau and I performed a Duo Recital at the Harriet Himmel Theater. Matthew Bischoff and I have peformed together several times. It's been a bit more difficult to see my old friends since moving out to the west coast!
Q: What recommendations do you have for our current DSOA students?
A: Always remember that you are far more than your talent. If you want to be a part of this crazy performing world, you will have to face a lot of rejection and insecurity. Prepare yourself as best you can and go audition. Just remember, on the difficult days, you have family, faith, or friends that can pull you through and help you up if you ever feel inadequate as an artist. Don't let your art define you and don't let it become your whole world, because the world is much bigger than just a stage or the next gig. Just persevere and keep working.
Q: In a brief statement can you explain "What Dreyfoos means to me"?
A: Dreyfoos is such an incredible school. When I left and listened to friends talk about their high school experience, I would always think about how lucky I was. Dreyfoos is what every public school in this country strives to become, they just haven't figured out that is takes music, art, dance and theater to truly motivate kids and encourage them to do better and be better. Dreyfoos is a great school, in every way, because it feeds our need to create and express.