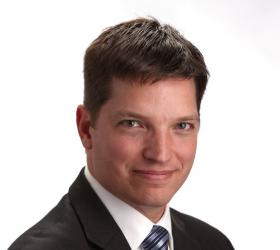 Feb 23, 2017
Q&A With Alum Jason Getz
Spotlight Date:
February 24, 2017
Download Original
]" class="imagefield imagefield-lightbox2 imagefield-lightbox2-spotlight_thumb imagefield-field_spotlight_photo imagecache imagecache-field_spotlight_photo imagecache-spotlight_thumb imagecache-field_spotlight_photo-spotlight_thumb">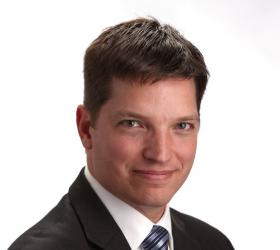 Jason Getz is a Class of 1994 Visual Arts alumnus who went on to study Photojournalism at the Rochester Institute of Technology. Now a freelance photographer in the Atlanta area, Jason has worked for the Atlanta Journal-Constition, Associated Press, and USA Today Sports Images. He has covered a wide range of events included state and national news, the Atlanta Falcons 2017 season, and the 2016 RIO Summer Olympics.
Q: Favorite Dreyfoos (SOA) teachers?
A: Marvin Waters, Bill Walter, Jane Grandusky, and Connie Rudy.
Q: What is the most profound change you experienced at Dreyfoos (SOA)?
A: Profound change? Hard to think that far back, more than 20-years… Ha. It was great to be around other students that were passionate about what they do. But my core group of friends were all in the visual arts. Being in a small school environment (99 graduates) really helped me grow as a student and artist. I would have never gotten that type of attention from my local school, had I gone there (Jupiter HS). I never would have imagined Dreyfoos would be as world renown as it is now when I first stepped on the campus in 1990 as a member of the original freshman class.
Q: Is there something Dreyfoos (SOA) could have provided that could have better prepared you for college?
A: Oh, I was very well prepared. I took a few AP classes in high school which transferred over so I didn't have to take classes. Going from South Florida to upstate New York (RIT), I wasn't prepared for the cold weather. But that had nothing to do with SOA.
Q: When did you realize you wanted to pursue photojournalism?
A: My second year of college at RIT, 1996. I went to RIT because I knew I wanted to be a photographer, but wasn't sure what type. There are many types of photography majors at RIT, biomedical, advertising, fine art and journalism. Having looked at the Palm Beach Post all of my life, I loved the photography in the post. Every day I would look at it and see stories being told through photographs. That's what I loved about photojournalism. And that's when I decided I wanted to be a photojournalist, to tell stories through my photographs.
Q: What was your first big break?
A: I think as a young photographer, my first big break was getting my first paid internship for the last semester of my senior year at RIT in 1998. Like most things, the first internship is always the hardest to get. I was the winter photo intern at the Colorado Springs Gazette in Colorado Springs, Colorado. It was a great internship. I'm still friends with the guy who hired me, Mark Reis. I was hired because the first pick for the internship backed out, so I was lucky to get that internship. I grew a lot over those 6 months and quickly fell in love with being a news photographer.
Q: What is your day to day like as a photographer?
A: Boy, ask me this question three years ago, what a different answer. Because of budget cuts, at the end of 2013, I was laid off at the Atlanta Journal-Constitution. But I quickly landed on my feet and I've slowly grown my business, with a handful of loyal clients. My day to day changes. Most days are emailing clients, setting up future photography assignments, and editing previous photo jobs. And If I have an assignment to shoot, I'll go through my photo equipment and choose the camera and lens based on the needs of the assignment. I have a wide range of the types of photography I do. Some days I'm doing sports photography and then the next I'm doing lifestyles photography or interior home photographs.
Q: You recently travelled to Brazil to photograph the Olympics, what was that experience like?
A: That was a bucket list type of an experience. Since 2014 I've worked for the sports wire service: USA Today Sports Images. In late 2015, I was asked to join USA Today Sports Images' team of 17 photographers covering the 21 days of the 2016 Summer Olympics in Rio, Brazil. It was a labor of love for sure. Every day I got up early and went to bed late. It can be very grueling as most of the time you're covering a single sporting event, like Taekwondo preliminarily rounds started in the morning and usually lasted until noon and then there was a break starting back up around 4pm with the finals being around 9pm. I say this but if I were asked again, I would do it in a heartbeat. Great experience. You're really working next to the best sports photographers in the world, not just in the U.S. My favorite moment was covering Michael Phelps first of many gold medals during the Olympic games. And when he was walking around after the medal ceremony he went to visit with his family and it happened right behind me, so I was fortunate enough to grab my wide-angle camera and run over to where it happened and get a photo. A true once in a lifetime experience.
Q: What has been the highlight of your career so far?
A: I don't know if it's any one highlight, but just being able to make a living by doing what I love to do. That's always been the dream and I'm still not where I'd like to be but I'm definitely on the way. One of my dreams was to work for a major metropolitan newspaper, that was achieved when I became a staff photographer with the Atlanta Journal-Constitution in 2005.
Q: Have you had the opportunity to work with any other Dreyfoos (SOA) alums?
A: I've never had the opportunity to work with any Dreyfoos alumni but I have used one of my good friends and fellow Dreyfoos alum, 1994 grad Brandon Bolinski, as a valuable contact. Brandon lives in the same town as me and It wasn't until 2011 did I realize we lived less than 5 miles away. I've used Brandon and his wife as a trustworthy contact for several different stories in the community. All that to say, really no, but I'd love to work with anyone who needs a photographer.
Q: What recommendations do you have for our current DSOA students?
A: I have two nieces that are currently students at the SOA schools, Julia Bate a sophomore at Dreyfoos, and Sara Bate a seventh grader at Bak. So I try to encourage them every time I see them. Don't stop working hard. What I mean by that is so many photo assignments I've done that I thought "This is a waste of time," have turned out into a great contact or resource or another assignment opportunity. If you really want your dream job, a "cool" profession, covering some special event - like the Olympics - don't stop trying. Stay humble, but believe in your talent. Learn from others. Respect other colleagues in your profession / school but just stay with it.
Q: In a brief statement can you explain "What Dreyfoos means to me"?
A: Dreyfoos to me is special. A special place where artist talent is appreciated and encouraged – there are not many places like this in the world.