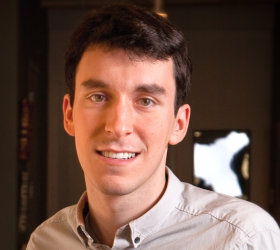 Dec 22, 2014
Q&A With Alum Douglas Hanna
Spotlight Date:
December 23, 2014
Download Original
]" class="imagefield imagefield-lightbox2 imagefield-lightbox2-spotlight_thumb imagefield-field_spotlight_photo imagecache imagecache-field_spotlight_photo imagecache-spotlight_thumb imagecache-field_spotlight_photo-spotlight_thumb">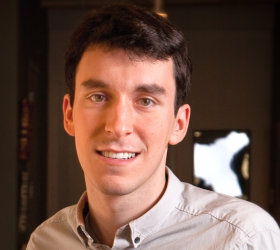 Founder and CEO of Help.com, Douglas Hanna began his career in web development while still a communications student at Dreyfoos. After graduating from Dreyfoos in 2009, Doug went on to study Sociology at Duke, all while becoming CEO of A Small Orange, a web-hosting company. Since graduating from Duke in 2012, Doug has given back to Dreyfoos, provided a senior with a college scholarship, sold A Small Orange, and started his new venture, Help.com. Here, he talks about what led him to software development, his time at Dreyfoos, and what inspired him to support his alma mater.
Q: What is the most profound change you experienced at Dreyfoos?
The chance to flourish in an engaging, but supportive environment. It was the first time I had any significant leadership positions, which proved to be a big help for me in college and in my career.
Q: Is there something Dreyfoos could have provided that could have better prepared you for your college and career?
I don't think so. I felt very well prepared for college and my career.
Q: Favorite Dreyfoos (SOA) teacher?
Steve Moore
Q: While still in college, you became the CEO of the web-hosting company A Small Orange, tell us how that began, and what it was like to have that role while still completing your degree.
More than anything, it was a lesson in time management. A Small Orange had about 50 employees when I graduated college, and I had been a full time student since I first got involved with the company; making it work was clearly a lot of work and required a lot of planning and prioritizing.
I became CEO at A Small Orange when I raised money from my boss at the time to leave my current job (that I had actually started while at Dreyfoos as well) and go run A Small Orange. It required a lot of faith in me from my old boss/then our investor, but luckily, it worked out and the same investor is now our lead investor in my new company.
Q: How do you think a background in art has benefitted you in the management and web development world?
Communicating effectively – both verbally and in writing – is a critical skill of managers everywhere. I learned a lot about that at Dreyfoos – both in the classroom and through my extracurricular activities.
Q: You are now the Founder and CEO of Help.com, what is Help.com developing and what inspired you to start it?
We are building customer service software for medium and large companies. I started Help.com because I had so many problems with the customer service software I was using at the companies I was involved with and figured there had to be something better. Unfortunately for me at the time, there wasn't. However, that's our opportunity now.
Q: What do you feel has been the highlight of your career so far?
Selling A Small Orange in July 2012 was a life-changing event for me. It was huge to have that sort of validation so early in my career and has opened a lot of doors since.
Q: Recently, you donated to the Foundation to provide a scholarship for a graduating Dreyfoos student, what made you decide to give back to Dreyfoos?
One is I benefited directly from some scholarships I got as a result of going to Dreyfoos. More importantly, though, I think Dreyfoos had a huge impact on me as a person and I think that any money I donate to Dreyfoos will be used well and is going towards an organization that needs it.
Q: Have you had the opportunity to work with any other Dreyfoos (SOA) alums?
Not yet. If any Dreyfoos alums are software engineers, though, they should call me about a job. :)
Q: What recommendations do you have for our current DSOA students?
Take advantage of what the school has to offer – the classes, the extracurricular activities, and the people. Do what you enjoy and think you have the opportunity to be good at, and a lot of the rest of the things will tend to follow. Also, I strongly recommend finding a teacher, administrator, or someone else on campus who can get to know you well and be a mentor of sorts to you.
Q: In a brief statement can you explain "What Dreyfoos means to me"?
It's a place where people can explore their passions and grow.