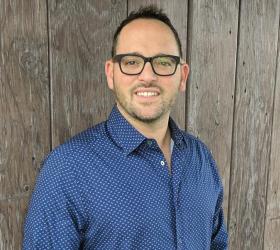 Mar 27, 2017
Q&A With Alum Brian Salzman
Spotlight Date:
March 28, 2017
Download Original
]" class="imagefield imagefield-lightbox2 imagefield-lightbox2-spotlight_thumb imagefield-field_spotlight_photo imagecache imagecache-field_spotlight_photo imagecache-spotlight_thumb imagecache-field_spotlight_photo-spotlight_thumb">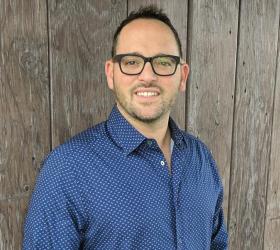 Brian Salzman, a Class of 1996 Communication Arts alumnus graduated from NYU where he earned his Associates in Liberal Arts and his Bachelors in Finance and Marketing. He spent time in finance and film production before making his way to marketing at 2 Degrees Ventures and Quintessially Media where he worked with clients such as AT&T, Microsoft, Nike, and more. Now the Founder and CEO of RQ Media Group, his clients include Google and Samsung.
Q: Favorite Dreyfoos (SOA) teachers?
A: Sherri Mills (Hubbard)
Q: What is the most profound change you experienced at Dreyfoos (SOA)?
A: SOA enabled me to discover who I was as an artist and a person. I was given the unique resources and mentorship to thrive and establish the roots for a successful career.
Q: While attending Dreyfoos (SOA), did you have any involvement with the Foundation?
A: I did. I worked on starting an alumni network with a few foundation members.
Q: Is there something Dreyfoos (SOA) could have provided that would have better prepared you for college or your career?
A: I didn't really know the breadth of opportunities that were available. Perhaps a career series of highly successful people would have both inspired and informed.
Q: When did you realize you wanted to pursue a career in marketing?
A: SOA taught me the power of storytelling. After a brief stint in finance and then film/TV production, I was introduced to a mentor in marketing who opened my eyes to the world of marketing.
Q: What was your first big break?
A: I was fortunate to work for a team of executives and clients who enabled me to share big ideas. My experience in film/TV gave me unique insights into the entertainment infrastructure, which turned out to be an important need for c-level executives in marketing. I developed a new way for a handheld manufacturer to engage Hollywood and the strategy was rewarded with a new client win.
Q: What is your day to day like as CEO of RQ?
A: I've structured my agency using a very vertical team, which means I am very hands on. My typical day includes internal brainstorming sessions, client briefings and status calls, business development research and many phone calls. I try to fit in the gym and quick meals.
Q: You recently participated in a panel at South by Southwest in Austin. Tell us about that experience?
A: Being able to share something I'm passionate about was my inspiration for participating. I was joined by two extraordinary clients and colleague from the music industry. We discussed the changing landscape of marketing partnerships and the power of authentic influencer relationships. It was a phenomenal experience (including nerves) that enabled me to share a new way of thinking.
Q: What has been the highlight of your career so far?
A: Honestly it's getting to work with people with different skills, backgrounds and passions. Sharing the successes with a team I've come to respect and value makes it constantly inspiring.
Q: Have you had the opportunity to work with any other Dreyfoos (SOA) alums?
A: Not yet, but I'm confident I will.
Q: What recommendations do you have for our current DSOA students?
A: Take every opportunity that comes your way. Relationships are absolutely everything and take a lot of work to develop, but are worth every minute. People want to work with those they trust and have fun with, so work hard and be reliable.
Q: In a brief statement can you explain "What Dreyfoos (SOA) means to me"?
A: SOA signifies the roots of a life filled with opportunity and fulfillment. My experience at SOA gave me confidence to be myself and embrace others for their differences. I think back often of the people and memories that I was fortunate to share my high school years with.