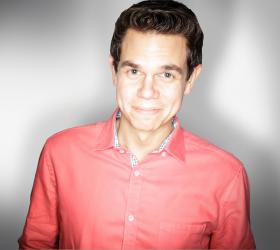 Jan 27, 2016
Q&A With Alum Alex Calle
Spotlight Date:
January 28, 2016
Download Original
]" class="imagefield imagefield-lightbox2 imagefield-lightbox2-spotlight_thumb imagefield-field_spotlight_photo imagecache imagecache-field_spotlight_photo imagecache-spotlight_thumb imagecache-field_spotlight_photo-spotlight_thumb">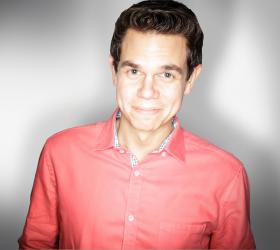 After graduating from Dreyfoos in 2004, theatre alum Alex Calle went on to study Scenic Design at the California Institute of the Arts where he earned his BFA. Now the CEO and Director of Design for Entertainment Design Corporation, Alex has worked all over the world on public art installations, theatrical productions, and theme park attractions, to name just a few of his endeavors. While busy at work on his next project in Macau, China, Alex found some time to discuss his work with us, his memories of Dreyfoos, and what made him decide to establish a scholarship at the School of the Arts Foundation.
Q: Favorite Dreyfoos teacher?
A: Ann Cadaret
Q: What is the most profound change you experienced at Dreyfoos?
A: Realizing I could tell stories and affect emotion using inanimate objects. Dreyfoos let me experiment with design; experiment with incredible mentors and with incredible resources.
Q: Is there something Dreyfoos could have provided that could have better prepared you for your college and career?
A: I wish we had been more encouraged to tell stories through mediums other than theatre during my time at Dreyfoos. Though theatre is my passion and first love, I've since learned, and have fallen in love with, the stories I can tell in film, television, dance, public art, and installation art. The entertainment world is looking for storytellers that can embrace, mix, and create art with a variety of mediums and it's important that Dreyfoos' artists experiment outside their major and with artists outside their typical collaborator circle.
Q: As CEO and Director of Design for Entertainment Design Corporation, what is your day-to-day like?
A: Running a company with a diverse creative portfolio and splitting my time between the business and creative processes can equal one busy day.
Last year I remember a morning that started with a conference call to Dubai discussing the writing of a fart joke in a dark ride we conceived, direct to a budgeting meeting for a nighttime spectacular show we were proposing, to an engineering discussion on a white water rapids attraction we were designing, to an art direction conference call comparing wood finishes needed in an illusion we designed for a new theatrical production, that lead to a production meeting to discuss the installation schedule of a kinetic art sculpture we were producing in China... all before 2pm.
And strangely enough, I love it. Those are the type of days I live for. I love the juggling of creative and business; I love the wild and crazy projects; and I love that each day will be completely different.
Q: You have worked on many projects, from films to set designs to public art installations all over the world. What area of design do find to be the most challenging?
A: Staying true to the initial and purest form of the project's concept is the most difficult challenge in design. There are so many things / people / circumstances that can derail and muddy the waters of what makes a good project great, it can sometimes be hard to keep on track. It's important to differentiate what's good and what's good for the project.
Q: What current projects are you working on?
A: At the moment we are working on designs for; two theme parks in the UAE, a nighttime spectacular show in Malaysia, and a kinetic art installation in China.
Q: What have been some of your favorite work experiences?
A: Eating freshly cooked unidentifiable shell fish on a fisherman's boat with a bunch of Chinese riggers in Hong Kong's harbor in between show installs, seeing art installations like the Crane Dance, The Fortune Diamond, and The Crystal Pool come to life for the first time, meeting with a mayor of a Chinese province in order to present show concepts over dinner only to get a large fish bone stuck in my throat and rushed to a rural Chinese hospital to have it removed, and watching spectators connect with our art and seeing it impact them in a meaningful way.
Q: What do you feel has been the highlight of your career so far?
A: Being able to lead a team of artists as strong and talented as the one we have at EDC. I'm so thrilled and empowered to work with them everyday.
Q: Two years ago, you established a scholarship for a Dreyfoos student going on to study Theatrical Design in college. What inspired you to do this?
A: I am the person I am today because of the many people that helped me along my way. This is my way of trying to pay it forward.
Q: Have you had the opportunity to work with other Dreyfoos (SOA) alums?
A: No... not that I can think of. Not yet anyway. Dreyfoos mafia... give me a ring. Let's do something!
Q: What recommendations do you have for our current DSOA students?
A: Don't be afraid to show the world who you are and what you can offer it. Take risks and be bold.
Q: In a brief statement can you explain "What Dreyfoos means to me"?
A: Dreyfoos helped me grow as a young artist and exposed me to opportunities I never would have had access to otherwise.