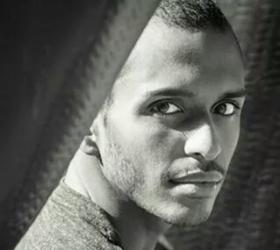 Nov 29, 2016
Q&A With Alum Alex Anderson
Spotlight Date:
November 30, 2016
Download Original
]" class="imagefield imagefield-lightbox2 imagefield-lightbox2-spotlight_thumb imagefield-field_spotlight_photo imagecache imagecache-field_spotlight_photo imagecache-spotlight_thumb imagecache-field_spotlight_photo-spotlight_thumb">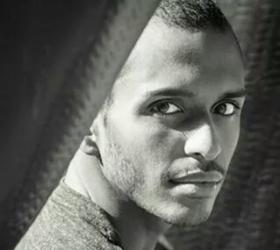 Alex Anderson, a Class of 2010 Dance alumnus, continued his studies in dance at The Juilliard School where he earned his B.F.A. Now living in The Netherlands, Alex performs and tours with Nederlands Dans Theater. He has had the opportunity to perform all over the world, touring to places such as Singapore, Budapest, and Germany, to name a few. We spoke with him about his career as a professional dancer, and his time studying at Dreyfoos.
Q: Favorite Dreyfoos teachers?
Jan Hanniford (Ballet) and Ronda Johnson (Modern) Ms. Jefferson (Economics)
Q: What is the most profound change you experienced at Dreyfoos?
I think when I started to understand my body more creatively during my sophomore to junior year. I was taking many classes of different styles all throughout my Dreyfoos years whether they were at Dreyfoos or at summer intensives. There was no challenge that I wasn't willing to face head on...truly.
Q: When did you decide you wanted to pursue a career as a dancer?
When I was about 15, I had done my first summer intensive. It was an interesting time in my life because I was dealing with family issues and was depending on dance to escape from it. At this summer intensive I was the only boy there, so I received a lot of one on one attention and throughout the program I had found confidence in myself and realized that this is what I wanted to put my heart and soul into.
Q: Is there something Dreyfoos could have provided that could have better prepared you for your college and career?
Not that I can think of. I think I took almost every opportunity that was handed to me very seriously. I knew what I wanted and I wanted to make the most of it.
Q: As a dancer for Nederlands Dans Theater, how much time do you spend on tour?
It really depends on the tour. It's quite intense, but it's one of the best parts of my job!
Q: What are some of the places you have travelled? What have been the highlights?
I've gotten to travel to places like Singapore, Budapest, Germany, France, Sweden, Norway and Across the UK (including London) to name a few. The highlights for me are just being able to travel to new places and interacting with the various cultures existing in our world.
Q: What is your day-to-day like? How much time do you spend rehearsing the average piece?
From the morning we start our warm up class at 9:30am. Then we will rehearse whatever is it that is necessary whether it is a new creation or an existing work for an upcoming tour or performance.
For most creations, we will usually work with the choreographer for about 2 months in total. If it is an existing work then it would probably take about 3 to 5 weeks to really get all the material learned.
Q: What would you say is the biggest challenge?
Balance. Dance has be very loyal to me and I am so grateful to have the foundation I do to excel in the many challenges in face in the company day-to-day, but the truest challenge lies in the lifestyle you choose to live outside of the studio. Many things can deter you from staying focused especially as an adult and I'm learning still that it does not getting any easier. New challenges come and you learn to accept change in a way that can sometimes be very confronting whether it's your body, the end of a relationship and/or simply paying the bills. You find yourself adapting in ways you never thought of and I'm finding myself surprised with every new confrontation. Balance is key. Learning to understand who you are inside as well as outside the studio is probably one of the biggest challenges I face and will continue to face for some time.
Q: What is your favorite project you have worked on so far?
This is also a tough one - mainly because every project has its own unique process. I very much enjoyed the process of working with Bryan Arias on his creation of "In Frayed Edges" which premiered last October. It was amazing because he created an environment that really felt like home. The piece was also very different from what we normally would experience in the repertoire. I found it very special.
Q: Have you had the opportunity to work with any other Dreyfoos (SOA) alums?
I am just about to embark on a short film with alumni Eliana Girard. I am so excited about it because it will be the first time that we have gotten to dance together since our time dancing together in the studio as kids.
Q: What recommendations do you have for our current DSOA students?
Always remain true to yourself and never let anyone tell you otherwise. Dream big and shoot further than the stars.
Q: In a brief statement can you explain "What Dreyfoos means to me"?
Dreyfoos is where I understood what it means to chase your ambitions. I found out that dance was what was going to be part of my life forever and Dreyfoos was a place where I knew that if I stayed focused and worked hard enough, I would make it someday.