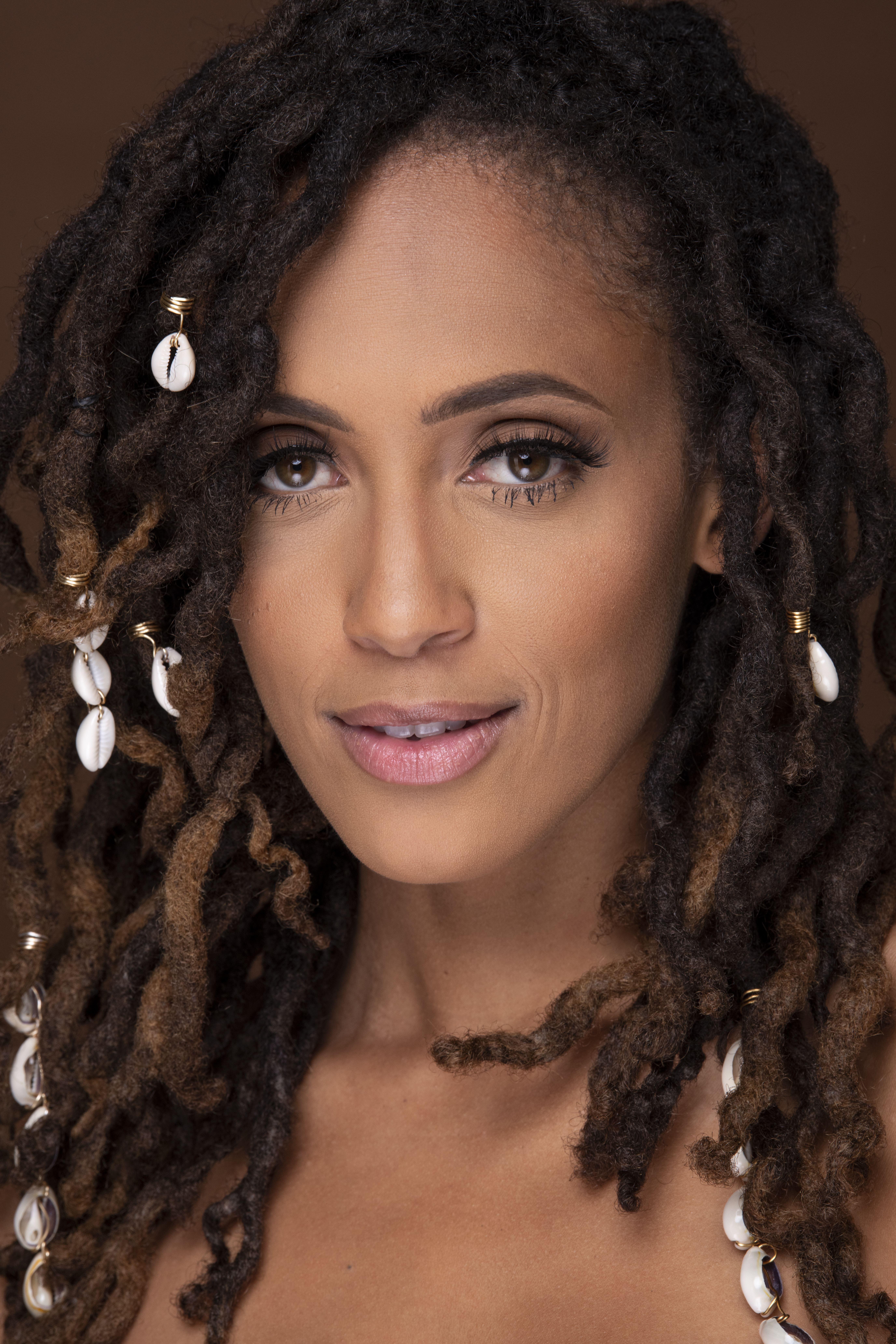 Dec 1, 2020
Phyllisia Ross: Rise to Stardom
When asked about the work she does in the music industry, vocal alumna Phyllisia Ross describes herself as a singer, songwriter, pianist, producer, philanthropist, and entrepreneur. It's a lengthy title, but one that is well deserved.
Since graduating from Dreyfoos in 2006, Phyllisia has risen to stardom due to her signature technique of blending genres and languages to create multicultural musical masterpieces. She was recently featured on the United Nations' list of the 100 Most Influential People of African Descent in Media and Culture, Under 40. She performs in shows not only in South Florida, but also in Martinique, Guadeloupe, Réunion Island, Africa, and Europe. She has recently released a beauty product and clothing line on her website. Phyllisia attributes much of her success to her formative years at Dreyfoos, as well as the early experiences she had in the music industry.
Phyllisia is still the artist she started out as at Dreyfoos, "But my life experiences have prompted me to want to share different things", she says. "Your life also dictates how you express yourself. I think that has a lot to do with how your art develops, and how you develop yourself creatively."
Phyllisia was signed to her first label deal while she was a Dreyfoos student, and her second just after she graduated. Both deals fell through, and looking back, Ross describes the latter as an "awful, tumultuous, horrors-of-the-music-industry-story type deal." But despite the initial challenges she faced, she says she found the motivation to persevere with her career because singing had always been her lifelong passion.
"This is what I do, this is who I am. I always tell younger people: if you're a singer, you just sing, if you're a pianist, you just play. If you're a journalist, you share stories," she shares. "Part of the job is surviving, when hope feels like it's gone."
Phyllisia's diverse cultural and ethnic background has had a profound effect on her music. As a multilingual, multiracial artist, she blends the classical techniques she learned at Dreyfoos with the Carribean music she grew up listening to as a child to create music that reflects her unique heritage. She believes that this cultural blend in her music has allowed her art to impact people across the globe.
"Being an artist is about touching people, and I have a lot of vehicles to touch a lot of people, with a lot of traits that I've acquired over time," Phyllisia said. "And it's actually, frankly, more fun, you know? The more that you can meld things and make things more universal, the more reach you have."
At Dreyfoos, Phyllisia continued to experience this cultural diversity on a day-to-day basis. She found that Dreyfoos was special because she got an opportunity to meet and spend time with students of different ethnicities, economic backgrounds, and sexual orientations. They were all unified by their shared passion for their chosen art form.
She says that the Dreyfoos environment helped her passion for music grow because she went "to a school where people were just like me, and loved it just like I did… Gay, straight, black, white, immigrants, rich white people, rich black people, poor black people, poor white people, people that speak multiple languages... even transgender… we all really did have a place to just do what we did. That was very fundamental for me."
Phyllisia says that she's still in contact with many of her old teachers and peers from her time at Dreyfoos. She fondly remembers how she and her friends would chat in Creole in Dreyfoos' cafeteria, which also allowed her to reinforce her speaking skills in languages besides English. She's glad to see that in the years since she graduated, Dreyfoos has continued to provide its students with a fundamental art education and a diverse cultural environment to flourish in — a foundation that became very important to her as she grew as an artist.
"The foundations of that are priceless, because there's a lot of deterrents that will come even when you're young…" Phyllisia explains. "It's really beautiful to just see a community that sticks to their guns, and going to Dreyfoos required that."
Recently, Phyllisia has opened applications for personal mentorships with young artists. She believes that it is incredibly important for older artists to pass down what they've learned from their first-hand experience in their chosen industry. Phyllisia encourages young artists to get started as soon as they can, and leaves this message:
"You can appreciate yourself and being dedicated to something. Trust that you are meant to do this, even at a young age. Trust that you will figure it out. Start learning now, start doing now. Just be the artist, be the singer, be the instrumentalist, and then the other stuff will come… Enjoy the journey and know it'll be tough, but you're still the artist, you're still you."
To learn more about Phyllisia Ross, her upcoming performances, collections, and her music, you can visit her website.
Written By: Sophia Roud