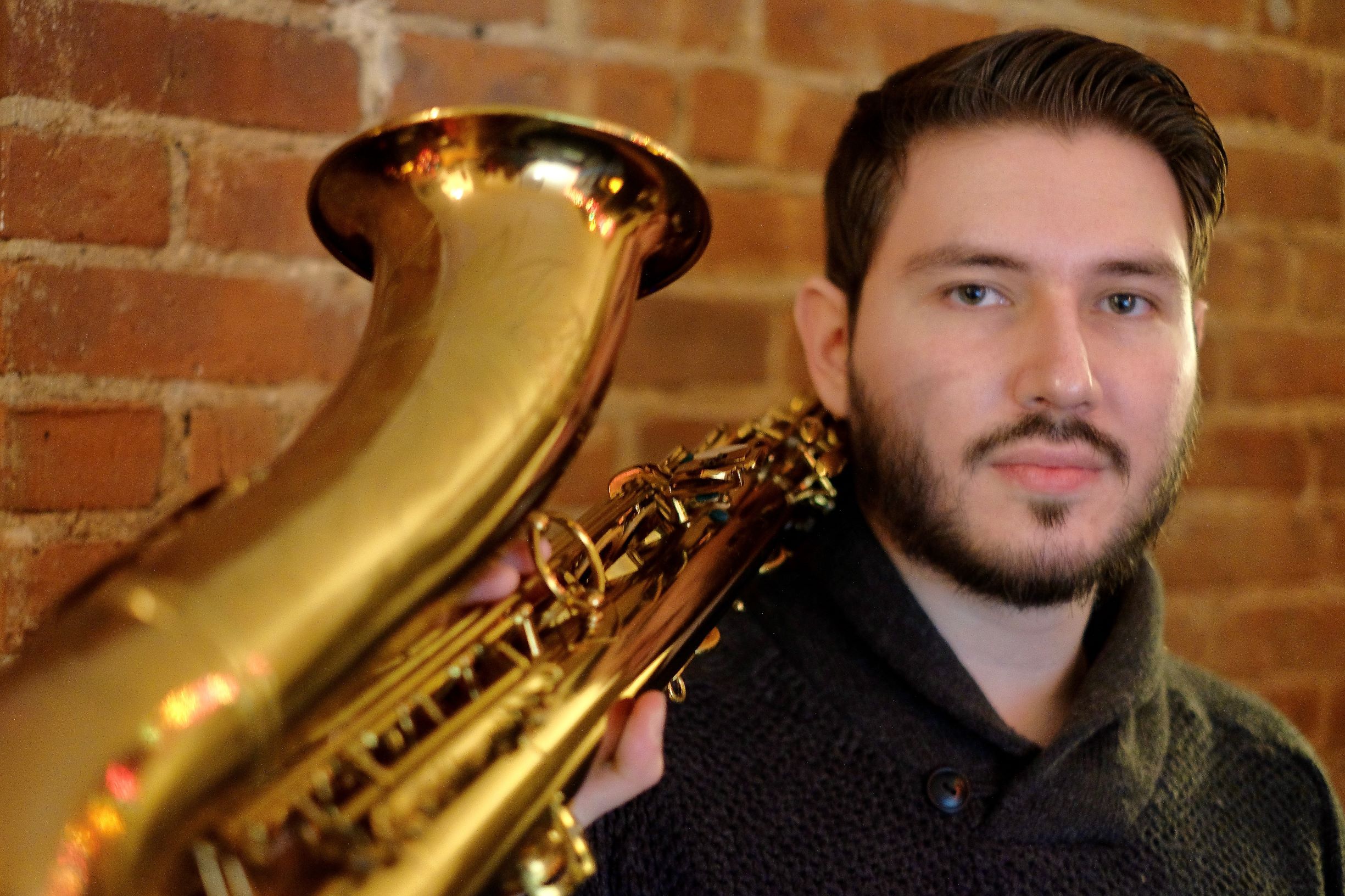 Apr 2, 2021
Manuel Alex Ramírez: Inspiring Saxophonist
Dreyfoos alumnus Manuel Alex Ramírez is a saxophonist and composer who graduated from music - band with the class of 2014. Born in Colombia, Ramírez has since graduated from the Berklee College of Music and is now based in New York City. While he was a student at Dreyfoos, he was frequently invited to perform at Dreyfoos School of the Arts Foundation (SOAFI) events and met with many of the attendees, an experience that he says introduced the importance of creating and fostering musical communities in artistic spheres. He received a college scholarship from SOAFI in his senior year, as well as full tuition from Berklee's Presidential Scholarship.
Recently, Ramírez earned 3rd Place from the Carinthian International Jazz Award. Ramírez, has recorded with Grammy winning artists and producers, performs as the saxophonist for the Afro-Colombian group Rebolu, and composed the musical score for an Avianca Airlines commercial. He is currently preparing to record his first album, a culmination of the composition work he has done in his early years as a musician.
"It's gonna be a little bit influenced from my Colombian background, some rhythms of harmonies that I've heard since I was a child with Colombian music," says Ramírez. "And then obviously, [combined] with what I've learned in music school, and just trying to implement that, bring it all together."
Ramírez first began playing the saxophone in middle school, and since then, he's developed a natural affinity for feeling his way through musical compositions. He recorded his first track while studying at Dreyfoos, and when he arrived at Berklee, he began to learn more about the formulaic theories and strategies behind composing music. Now, Ramírez uses both his intuition and his musical theory training to craft his pieces, but he still relies on play-by-ear association to create music that is genuine to him.
"I was just going for how it sounded, you know, like, more so than the theoretical, logical way of approaching composition," said Ramírez. "So, I think that for me, that felt like it was a better way to start composing than to know, all the theory. Because I think the more theory you know, the harder it is for you to just portray what you're feeling at that moment."
Ramírez says that his emotional state is his primary inspiration for creating music. Since leaving Dreyfoos, he has learned to relax and pursue an authentic approach to composition that allows his unique style to shine through.
"I think I was just trying too hard to compose. But now I think I have come to the realization it's just more of a feeling thing," said Ramírez. "You know, I have to be in tune with myself to know what ideas I can lay out on the music."
He says that he appreciates the way Dreyfoos exposed him to new perspectives and allowed him to develop a worldly viewpoint that many of his peers lacked when they arrived at college. Additionally, the competitive nature of Dreyfoos' art programs challenged him to strive for personal growth, yet also taught him to never lose sight of the kind of musician he wanted to be.
"It's more about your connections, and how good you are as a person. I stay focused and stay true to myself," said Ramírez. "You know, be happy to be where you are. Forget about all the negativity that you brewed in your head, and just let it come out in your music."
Ramírez aims for his music to invoke a positive response from his audience, but he does not want to control the exact reaction he conjures from his listeners. He wants the people that listen to his music to draw their own conclusions about how his music is supposed to make them feel.
"It's not like I'm trying to create an emotion — because if you do that, then you're kind of expecting a certain emotion," said Ramírez. "So, I'm going to create the music with the intention of exposing myself as a musician, and hopefully creating a reaction, whatever it may be."
To learn more M. Alex Ramírez and his composition work, visit his website, malexramirez.com.
Written By: Sophia Roud