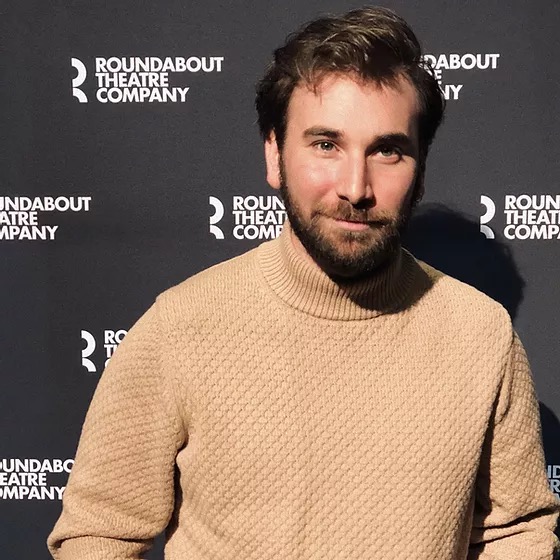 Dec 30, 2020
Jeremy Michaels: From Pop Rock Star to Storyteller
The early 2000's pop-rock scene went kind of like this: wisps of Green Day and Fallout Boy in the wind, too much black eyeliner, MySpace fan-pages for the latest bands. Between the teenage angst that came with listening to Placebo and wearing ripped stockings, there occurred a star that no one had really heard of until his songs were featured on MTV's The Hills and Jersey Shore and VH1's Rock Of Love and suddenly he was a real-life frontman for the band Easton. This early 2000's pop-rock star was a high schooler, approximately 15 years ago at Dreyfoos School of the Arts. And Jeremy Michaels' stories are glorious.
"Oh god, it's so long ago now," Michaels, who graduated in 2008, laughs. "It was amazing––it was honestly the start of pop/punk in West Palm. Clematis Street was just the place to be. I think we were actually the youngest band to play on the Florida Warped Tour. We had a lot of little cool accomplishments for high schoolers, I suppose."
During his time at Dreyfoos, Michaels was part of the theatre program and received a scholarship towards college from the Dreyfoos School of the Arts Foundation. Today, he still finds a strong link between his band, Easton, and acting.
"It was a great way to meet other people, we'd just turn on our amps and set up during lunch and play outside… and then tie it back into theatre. We did a lot of incorporation in the theatre department in terms of shows."
And Michaels recognizes that this link, in part, was due to the school and environment that surrounded him.
"Dreyfoos was huge for me because I was such an artistic kid," Michaels said. "I grew up in Jersey and moved to Florida when I was 13, which is a really vulnerable time in any kid's life. I came to Dreyfoos and felt like I had a real outlet and place to be educated. Besides having acne and being a little insecure of my body and dealing with girl drama, it was the best place I could have possibly been."
After graduating from Dreyfoos (which he says most prepared him for real-world theatre auditions), Michaels went on to the SUNY Purchase acting program and received a BFA. However, with friends in the film department at Purchase, Michaels soon began to find a home behind the camera.
"I realized that whether it was playing music or singing a song or doing a scene, I'm a storyteller and I really like creating and working with a group of people on a vision," Michaels said, confidently. "I kind of put acting aside and found that I was working in production more."
At first, Michaels took opportunities at commercial shoots and "anything I could do" in regards to directing and filming. When an LA friend connected him with the job he currently holds––an agency working around Broadway––Michaels says that everything ended up falling into place, including most recently working on Broadway's Tony and Grammy nominated Jagged Little Pill quarantine virtual productions.
"It's been what has really started my career, I feel like. Now I'm focusing on something I know so much about. To grow up in theatre and in acting and now to be on the other side of the camera and to know both sides of it really allowed me to sink my teeth into it. To own it. To say, we're literally all doing this together."
Michaels, whose living as an artist is a dream of many Dreyfoos students, also offers current students advice.
"The wiser Jeremy, in retrospect, would say so many things," he pauses to think. "It's really about having an open mind and being hungry for something. Especially as an artist and being in entertainment in a lot of fields no? It is so difficult. They always say, 'If you can do anything other than acting, do it.' And I was like, 'Hah! Yeah right.' But it was a good drive I had. My point is that you never know what you may end up doing. And now I'm totally in another direction. Things will pan out the way they will pan out."
And though MySpace accounts for bands like Easton are a bit out of date for 2020's teenagers, Jeremy Michaels' anecdotes have found the timeless haven of storytelling and the wisdom of a star who––albeit in an unexpected way––has made it.
You can check out Jeremy's projects on his website: www.jeremymichaels.com.
Written By: Kaja Andric