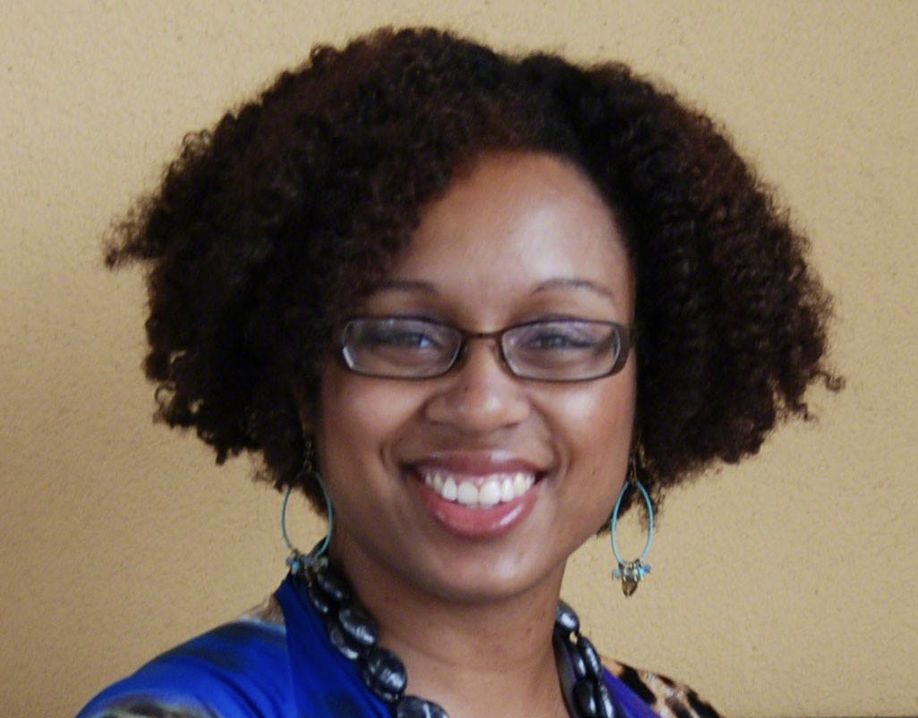 Oct 5, 2022
Alumni Spotlight - Shani Simpson
Alumni Spotlight by Makena Senzon
Shani Simpson: Multidisciplinary Artist
Art is an "intrinsic" part of Shani Simpson life. As a Lake Worth Beach-based painter, photographer, and mixed media artist, Simpson incorporates her knowledge from her expansive career and her time at Dreyfoos as a visual major on a daily basis.
Since graduating from Dreyfoos in 1999, she has worked at the White House Historical Association, the Cultural Council for Palm Beach County, and the Armory Art Center, and now serves as the inaugural Program Director at West Palm Beach Center for Arts & Technology. Simpson highlights how her experience in the art department prepared her for her personal, professional development
"As a Visual Arts student, having juries at school was difficult, but it gave me great training and how to accept constructive feedback and constructive criticism," Simpson said. "Those lessons have a longer endgame to them, as their importance is realized more fully once you're outside of DSOA and working in the field of your choice."
While an underclassman in highschool, Simpson received an award for excelling in learning Spanish and concluded that language would be something she wanted to pursue. A few years later at the University of Miami, Simpson decided to go with three majors: Spanish, international studies, and art history. Her favorite memory of her post-secondary education was the opportunity she got to study abroad in Australia.
"[Studying abroad] is the gift that keeps on giving," she said. "If you have a chance to study abroad during college, do so. It will expand your perspective on the world and leave you with memories to last a lifetime."
After receiving a Bachelor of Arts in International Studies in 2005, she went on to earn a masters in Nonprofit Management at Florida Atlantic University, concentrating in Museum Studies and Gallery Practices & Health Administration.
In her current position, Simpson encourages students to seek the most out of Dreyfoos opportunities, she especially prompts them to inquire with the alumni teachers and appreciate the varied art education. She found that her diverse education in different aspects of visual arts gave her a greater appreciation for each craft. By attending shows, concerts, and poetry readings, Simpson was able to achieve a strong art foundation that fostered her later career when creating programming with interdisciplinary art aspects.
"I had the idea to do a special program that combined visual arts and dance," Simpson said referring to programming she created in the height of the pandemic at the Armory Art Center. "From that seed, the Draw Like Degas program was conceived. The Armory partnered with Ballet Palm Beach to have one of their ballerinas come in and be the model for the event. We held the event twice, the first time was almost sold out and the second was completely sold out."
Now, over two decades after her graduation, Simpson still reflects fondly upon her career at Alexander W. Dreyfoos School of the Arts. Beyond her acquired art technique, she discovered her passion for Spanish and art history and found a group of friends whom she still considers family.
"Art is an intrinsic part of my life," Simpson said. "I am so grateful that during my formative educational years."
Story by Communications Major Makena Senzon