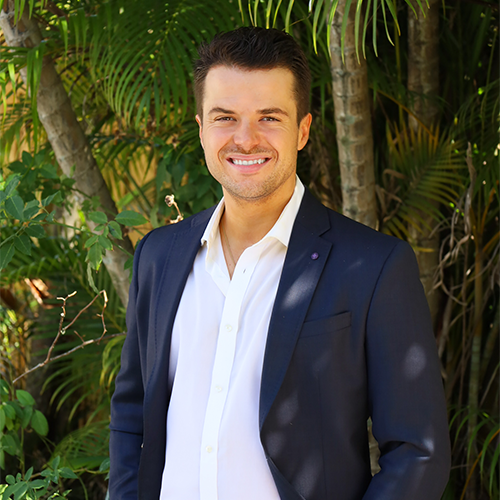 Oct 25, 2023
A New Perspective
By Communications Junior: Ava McCaulley
A New Perspective
The new TV Production Artist in Residence and Dreyfoos alumni Kenan Scott discussed his new role and how he guided students
Q: What did you do on DSOA Today?
A: "I anchored, and I made packages. Those were my main positions but I did a bit of everything. It's a challenge. Everyone wants to be in front of that camera, and everyone wants to be the face, but it's way harder when you actually get there. It takes a lot of practice and a lot of confidence. But you are the face so whenever something goes wrong, from the outside perspective, they're going to blame you. It comes with a lot of pressure and responsibility, but it definitely teaches you about leadership to steer the ship because at the end of the day, it falls on you."
Q: How was your experience at Dreyfoos, specifically in DSOA Today?
A: "It was fun, and definitely the highlight of Dreyfoos for me was being in (TV Production) and working together to put on this production multiple times a week. I'm sure you guys know it's a challenge to do that, but it teaches you about teamwork and being collaborative and creative. You get a platform to create these projects where you pour your heart into them. That's what's special about Dreyfoos. You have an opportunity that a lot of other high schoolers don't have. So it was something that I don't take for granted and I hope different students don't take for granted either."
Q: Since you're a Dreyfoos alumni, what difference does that make for you coming into this position?
A: "I hope that I can be able to relate to the students a little bit more because that was the position I was in not that long ago. I can relate to what they're going through. I hope they say 'here's a guy who went through the same program as us and through the local news. He has a perspective that you might not be able to get from someone who doesn't have that special bond that Dreyfoos gives you.' So I hope that being someone that went through not just the same major but the same class, I can relate to them and have that bond of being able to go through a program and school that's so unique."
Q: Since you're in the studio in a completely different way, how do you feel about that?
A: "It's a little surreal to be in that position, and it's all full circle. It's something I never thought would happen. When I was a student here, I didn't expect something like this to happen. But here we are, and that goes to speak for students that are here. Never say never because you could end up where I am now. You could end up as an Artist in Residence, and that's not a bad thing. Going out into the world, getting your experience, and passing it onto the next generation is a very rewarding thing that you can do because it's a big responsibility and people look up to you to share your wisdom. I think I don't have that much wisdom, I've only been in the real world for two or three years, but I feel like I have gained certain perspectives that I wouldn't have if I hadn't gone through Dreyfoos."
Q: What's it like working with Mr. Raicovich?
A: "Mr. Raicovich has been great. He's someone who's steered me the right way as for what he's looking for in an Artist in Residence. I've learned a lot from him, and it's been a great time sharing my perspective with the students. When you go through Dreyfoos, you have a certain connection and a certain bond that you don't really get with regular high schools. So us having that connection of both having gone to Dreyfoos, even though we were there at totally different times, is something that bonds us together. It's also something that bonds us to the kids because they're going through something similar to what we went through. It's all the Dreyfoos family connection."
Q: What do you hope to gain from this experience?
A: "I hope to gain some perspective from the kids, and it already has happened. I've been here and I've tried to give my perspective and experience to help the students of DSOA Today excel in their broadcast. But, I've been learning from the students. Whether they know it or not, they teach me stuff that I can apply in my own life professionally and personally. It's been a really rewarding experience all around to be around these students that are so driven, so ambitious, and so eager to succeed."
Q: What do you expect from your future?
A: "I'm still figuring that out. I take it day by day, but it probably will have something to do in the communications world. Being around the students and seeing how ambitious they are helps me take more stride in the journey of figuring myself out when I want and I think that every student needs to know that for themselves too. They don't need to have it all figured out. I thought I had it figured out but here I am totally switching what I thought I was going to do when I was in college. That's the fun part of the journey, not having it figured out."