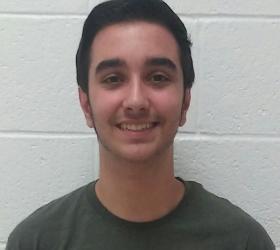 Sep 28, 2016
Stage Fright to Center Stage
Spotlight Date:
September 29, 2016
Download Original
]" class="imagefield imagefield-lightbox2 imagefield-lightbox2-spotlight_thumb imagefield-field_spotlight_photo imagecache imagecache-field_spotlight_photo imagecache-spotlight_thumb imagecache-field_spotlight_photo-spotlight_thumb">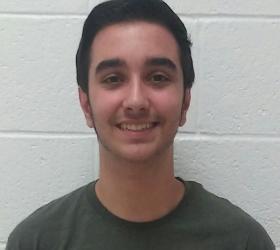 The Dreyfoos Theatre department has been hard at work preparing for the fall musical, "The Addams Family." Michael Materdomini, a senior who is playing the role of Gomez Addams, and the rest of the cast, began auditioning for their roles the second week of school. Michael said "Callbacks continued the same week. Students were called back for specific characters. Each character had to read a scene for the script and sing vocal sides. We also all needed to learn a little bit of the dance to the opening number, "When You're an Addams"."
For Michael, theatre wasn't an obvious choice. "I was always afraid of being on stage, but when I was 9 years old, my teacher wanted to help me with this fear. She invited me to just audition. I fell in love with the rush of performing in front of people ever since."
Since then, his parents have supported his choice to pursue acting. "My parents are definitely my biggest influence. They have both told me to go for what I love. They have both taken me to shows when I was younger. They continue to inspire me each and every day." This past summer, Michael was even able to attend a Broadway Intensive for a week in New York, where he saw many productions and took master classes with Broadway Actors.
For his role as Gomez Addams, Michael has been hard at work preparing. "After the cast list went up, we went straight into rehearsals the next week. We learned vocals to every number. We recently started blocking scenes. I like to rehearse lines with my cast mate Bridget Perrotta who plays Morticia. When we aren't at school reading through scenes constantly, we are facetiming each other while reading the script."
"The Addams Family" premieres on October 28th at 7:00 p.m. in Meyer Hall, and Michael is very excited to see the show come together. "I know the department has been working so hard to make this production amazing and I'm excited to see everyone's reactions to this hilarious and touching show."
Michael hopes to major in Musical Theatre when he graduates. "I hope to attend Florida Atlantic University. I was in Bonnie and Clyde there in 2014 and I really fell in love with the theatre department there. I would love to become a professional actor and I would also love to share what I have learned here at Dreyfoos with a younger generation of performers. Dreyfoos has offered me such an amazing environment to share what I love with people who love it just as much as I do. It is a place where I can be myself and do what I love without being put down for doing so."