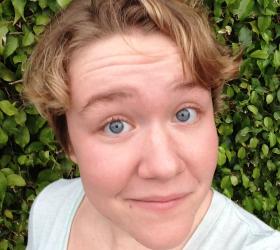 Oct 25, 2016
Capturing her Passion
Spotlight Date:
October 26, 2016
Download Original
]" class="imagefield imagefield-lightbox2 imagefield-lightbox2-spotlight_thumb imagefield-field_spotlight_photo imagecache imagecache-field_spotlight_photo imagecache-spotlight_thumb imagecache-field_spotlight_photo-spotlight_thumb">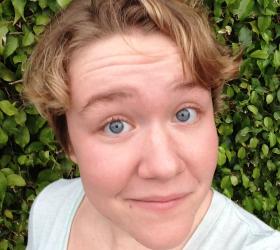 Molly Fulop is a senior in the Digital Media department who started experimenting with photography as a hobby. "I started out as the family photographer. When my parents and I would go on vacations, I was given the camera and, aside from the occasional group photo, I had free reign. At first, I just shot what I saw, with honestly no intention of making art. I just wanted to document these new places, to kind of horde the atmospheres of each so I could come home and share them with my friends and family."
Her focus changed when it became time to audition for Dreyfoos after three years as a vocal major at Bak Middle School of the Arts. "My interest in photography had been steadily growing, and when I found out I could make it my focus I jumped at the chance." Molly chose Digital Media as her first choice, and has been honing her skills since.
"Teachers's critiques, others' opinions, and experimentation have all played huge roles in developing my artwork. I take all the criticism I receive seriously and try to shape my work around them. This is where the experimentation comes in and I just see where it takes me."
Molly's artwork concentrates on the study of water and how it interacts with light and color, a concentration that spurred from a single photograph. "It was a very simple shoot of raindrops on the windshield of my mom's car. I only realized that I had hit upon something I found—and continue to find—fascinating when the time came to do another assignment. Variations of that first idea demanded my attention and, after doing some cursory artist research, I was hooked. Since then, it has grown from a set up where I controlled the outcome every step of the way to a process where I am free to let the water and the beautiful things that it does speak for itself, with only a little editing here and there for emphasis. I'm really interested in capturing these fractal-like abstractions and giving them a sense of space and depth."
Although Molly typically uses a digital camera, she has begun expanding her work with other mediums. "My work is often described as painterly and just recently I have decided to take that description to the next level by attempting to actually paint onto transparent surfaces in order to emulate the illusion of environment I've been creating within the photographs. Later on in the year, I'd like to move into working with installations that would have the water cascading down, rippling, and distorting an image placed behind it in real time to try and elevate the average rainy windshield into something mesmerizing."
When Molly isn't working on her photographs, she is reading up on art history, mythology, super heroes or current events. She works part time as a librarian at her local library, and has also been a part of the Dreyfoos swim team all four years. Over summer breaks she stays busy, having attended summer programs at Kansas City Art Institute and Milwaukee Institute of Art and Design.
While Molly is still deciding on where she wants to go to college, she knows she will continue the studies she has started at Dreyfoos. "I want my main focus to be Art History, but lately I've been thinking about pairing it with Gender Studies or Psychology. I definitely plan on continuing my work no matter what, so I have to figure out how to bring that in as well. My goal is to become a museum curator/teacher/artist so I can take everything that I've learned and share it with whomever would be interested."
When deciding what Dreyfoos has meant to her, Molly turned to her mother whom she believes put it best. "It's the gateway to the rest of your life. It opened doors for you that wouldn't have existed anywhere else. It presented you with challenges that you had to grow as a person to overcome. Essentially, it's made you who you are today."