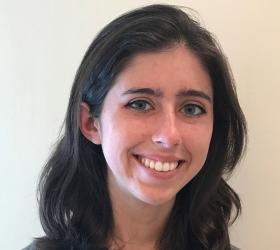 Feb 22, 2017
An Artist's Perspective
Spotlight Date:
February 23, 2017
Download Original
]" class="imagefield imagefield-lightbox2 imagefield-lightbox2-spotlight_thumb imagefield-field_spotlight_photo imagecache imagecache-field_spotlight_photo imagecache-spotlight_thumb imagecache-field_spotlight_photo-spotlight_thumb">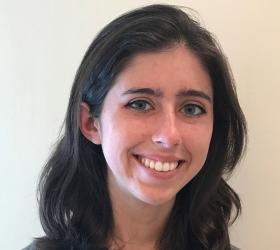 Katie Stenberg, a senior in the Visual Arts department, began drawing as a young child. "It wasn't anything spectacular, but it was a start." In fifth grade, she decided to take her passion seriously and auditioned for Bak Middle School of the Arts. "I knew I wanted to go to a school where I could focus on my passion." Focusing on her passion has continued, offering her some amazing experiences in the process.
"Dreyfoos has offered me a sense of community that I share with similarly hard-working and driven individuals. Dreyfoos has pushed me to pursue my art, and has given me access to opportunities that I would've never even have known were an option otherwise."
Last summer, Katie attended the Maryland Institute College of Art pre-college program in Tuscany, Italy. A School of the Arts Foundation scholarship established by Foundation Board Member Lisa Marie Browne in honor of her parents Edward and Sophia Conte allowed Katie to attend this study abroad opportunity on a full ride. This intensive program focuses on drawing and painting and allows the students to be immersed in the culture, set in a visually stunning location.
"My artwork has been most influenced by my appreciation for the natural world and the experiences I've had with it. I especially love painting 'en plein air', surrounded by plants and sunlight. My preferred medium is acrylic paint, but I love experimenting with all sorts of materials. I usually begin a piece by researching and planning. My smaller paintings tend to take me several days and require lots of detail work."
Earlier this year, Katie was selected as a YoungArts finalist and got to participate in YoungArts week in Miami.
"It was a positively mind blowing experience. I got to meet accomplished working artists and learn about their journeys, which was really inspiring. I loved seeing the performances that were put on every night, which showcased the skills of those in theatre, music, dance, and even cinema. Overall, YoungArts opened my eyes to the broader artistic community and has left me with a renewed determination to never stop pushing forward and working toward success."
Through YoungArts, Katie was selected as a candidate for Presidential Scholar in the Arts by a panel of judges. The selection process is based on a variety on criteria including both artistic and academic achievement. Each year, high school students across the Nation are awarded this highest honor.
Outside of visual arts, Katie stays busy as a member of both the National Honor Society and National Arts Honor Society, Vice-President of the Baking Club, and working at a bakery on the weekends.
Looking towards college, Katie plans to study either environmental science or engineering, and is leaning towards attending the University of Florida, where she has already been accepted. "Many people are surprised that I'm not pursuing an art degree, but I want to try branching out in college. Science and research inform my art and inspire me to create. I also want to become an active participant in solving the problems that I address in my art. I hope to use my education in both the arts and sciences to become an informed and creative problem solver - whether that manifests in research, communication, or even politics. I am an artist at heart, which I believe gives me a different perspective than the most people. My art has taught me the value of hard work, education, and honesty - traits that apply across the board."
"To me, Dreyfoos means potential. It means a space to be challenged and supported, to experience failure and success. Dreyfoos means a community of unique, quirky people who all share a passion for their art. As I start to finish up my senior year, Dreyfoos means an end to my high school years - but the beginning of a new chapter in my life."