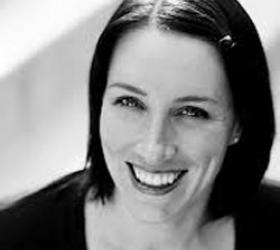 Jan 26, 2013
Q&A With Alum Katie Alender
Spotlight Date:
January 27, 2013
Download Original
]" class="imagefield imagefield-lightbox2 imagefield-lightbox2-spotlight_thumb imagefield-field_spotlight_photo imagecache imagecache-field_spotlight_photo imagecache-spotlight_thumb imagecache-field_spotlight_photo-spotlight_thumb">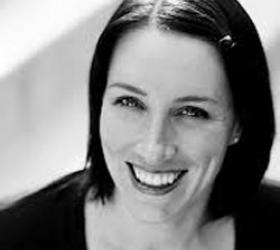 Katie Alender (nee Schmidt), is the author of the Bad Girls Don't Die series of young adult novels from Disney-Hyperion and the upcoming Marie Antoinette, Serial Killer from Scholastic. Katie is a Palm Beach County School of the Arts class of 1995 Communications Department Alum.
Q: What is the most profound change you experienced at Dreyfoos (SOA)?
A: I learned that not only was it not a terrible thing to be different from the people around me, but it was actually a good thing. I had spent two years at a "normal" middle school being crushed by the sense of not being good enough. At SOA, the change was immediate and so powerful--people liked you for exactly who you were and not only didn't expect you to change, but didn't want you to.
Q: Favorite Dreyfoos (SOA) teacher?
A: I have so many! Mr. O'Brien, a science teacher who was one of my class's faculty sponsors, and Mr. Deluz both had a huge impact on me. I remember Mrs. Schanel, my math teacher, for her utter commitment to her students' learning, and Ms. Beermann for her creative approach to teaching. I also remember having Dr. Bucklew my senior year after having heard for years that she was strict and serious, and finding her very kind and completely willing to let us be crazy and have fun as long as we put the work in. That was a great lesson for me. I honestly feel that, between the emphasis on academics and the space given to the arts, Dreyfoos set me up in the best possible way.
After graduating from the School of the Arts Katie went on to attend the Florida State University Film School and received her degree in Motion Picture, Television, and Recording Arts. She then moved to Los Angeles and began working in development TV shows.
Q: How did you arrive at your current carreer?
A: When I moved to Los Angeles, I worked in development—researching, writing, and pitching ideas for TV shows. One of those companies produced content for kids and teens, so I spent a lot of time thinking of that age group as protagonists. I had wanted to write a book for a couple of years (and had started but not finished one or two in that time), and after I had begun a draft of "Bad Girls Don't Die", I came across Stephen King's memoir, "On Writing". That book made me realize that normal people like myself could actually finish a book. You just had to put the work in. So I finished the draft and spent the next couple of years rewriting it in my spare time--early mornings, late nights, weekends.
About four years later, I came across a web page my graduating class had started and found that one of my former classmates, Matthew Elblonk, was a literary agent. I emailed him, and he said he'd be happy to look at the book. He liked it, and we sold it to Disney-Hyperion. When the first book came out, it did well enough that my publisher asked me to write two additional books in the series. Up to that point, I was also writing and producing televised dog shows for Animal Planet. The email with the offer for the two additional books and the email saying the dog show series had been canceled arrived on the same day. And that was the day I became a full-time author.
Q: What was more intimidating writing and publishing for first novel Bad Girls Don't Die or finding out that it had become a 3 book series and that you would need to keep the audience captivated for two more books?
A: I wouldn't say there was pressure with the first book--or if there was, I wasn't experienced enough to perceive it. With the second two, I suddenly found myself mired in the rules of my own mythology, the logistics of reopening a story after a pretty definitive "The End," and a pair of tight deadlines. At the same time, I had grown as a writer. My various day jobs had taught me a lot about discipline, collaboration, and getting the work done, so I was well prepared for the new challenges.
Q: What do you feel has been the highlight of your writing career so far?
A: Oh, there are so many highlights. The personal connections I've made with readers and other writers are inspiring and rewarding. Seeing the cover of a book for the first time is incredibly cool, as is holding a copy of your own book in your hands. Also, having been a writer long enough, having put in the work and been through the slogs and continued to educate myself, to feel truly literate in terms of craft--and to have real, involved discussions about story with other writers and creative people. But the overall highlight is the fact that I get to spend my days telling stories.
Q: You came back to Dreyfoos to talk to the students about your books and career; what was that experience like?
A: It was amazing! The students were so bright and interesting, and I got to see a few of my former teachers. I wish I had more time to spend working with aspiring writers there.
Q: "What Dreyfoos means to me"?
A: At a time when many teens are being shut down and closed off, told they're not good enough and that they have nothing to offer, I was encouraged to express myself and search and chase my passion. Dreyfoos made me who I am. It's also the place where, in ninth grade, I received the excellent advice to "get off my high horse," which has led me to spend my life in pursuit of humbler horses.
Q: What recommendations do you have for our current DSOA students?
A: If you are determined to pursue a career in the arts, make good use of the alumni networks that are available to you. When you're young, you don't realize what a pleasure it is for people who are established to encounter younger people with integrity, intelligence, and talent, who are eager to learn and put in the work. On that note--be willing to put in the work! There's an adage that to become proficient at something takes 10,000 hours of practice. Dreyfoos students certainly have a leg up in that regard, but you must continually push yourself to grow and learn.
Another thing I would say is not to see your future as simply a timeline to get through in order to achieve acclaim and success. Enjoy every minute, every day. Remind yourself that each moment is its own reward. Don't be brainwashed by our society that idolizes celebrity.
If you want to find Katie online can visit her website: http://katiealender.com or find her on Facebook: http://facebook.com/KatieAlenderBooks
Do you know an alumnus who deserves to be in the Spotlight? Email the Foundation.