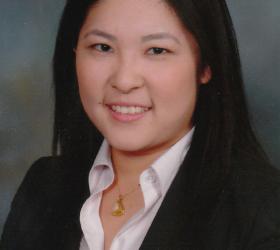 Oct 21, 2012
Q&A With Alum Christine Wang
Spotlight Date:
October 22, 2012
Download Original
]" class="imagefield imagefield-lightbox2 imagefield-lightbox2-spotlight_thumb imagefield-field_spotlight_photo imagecache imagecache-field_spotlight_photo imagecache-spotlight_thumb imagecache-field_spotlight_photo-spotlight_thumb">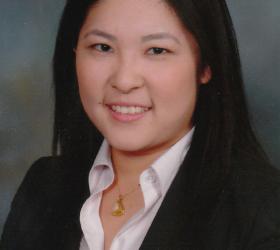 Christine Wang graduated from Dreyfoos in 2002. After completing law school she returned back to our community to accept a position at Ward, Damon, Posner, Pheterson & Bleau, PL where she practices Commercial Litigation and Condo/HOA Representation law. Additionally Christine is the newly instated Alumni Representative on the School of the Arts Foundation Board of Directors.
Christine was a Dreyfoos Visual Arts student and feels she was profoundly changed by her fellow student's willingness to cross boundaries and stereotypes to come together as one.
Q: Is there something DSOA could have provided that could have better prepared you for your college and career?
A: I think that DSOA is such a close knit community with such a strong support and base that taking that first step into college or any new environment can be very daunting. Personally, it was a huge transition for me going from DSOA where I felt like I knew everyone and everything to an entirely new and different environment. With that being said, my experience at DSOA did prepare me to thrive in both diverse and challenging situations because the experience at DSOA is unlike any other.
While Ms. Wang chose to focus on academics after graduating from DSOA she still pursued a second major in art history at Duke University and co-curated an exhibition at the Nasher Museum of Art. After graduating from Duke University Christine went on to earn her Juris Doctorate from University of Florida Levin College of Law.
Q: How did you arrive at a law career after being an art student?
A: I choose to pursue academics after DSOA instead of pursing art school, but that was just a choice I made. As much as I love and enjoy the visual arts, it is something that I like to do for fun as a form of expression and stress relief.
Upon returning to West Palm Beach Christine quickly became involved with Dreyfoos by working on her 10 year class reunion.
Q: You spearheaded the 10 year reunion for the class of 2002; why was this important to you?
A: I wouldn't say spearheaded -- we worked as a team. I was always very active in different organizations during my time at DSOA and I felt it was important to continue in that tradition. I have always looked back at my time at DSOA and remembered what an amazing time I had and the amazing people I met and really just wanted to be a part of recreating the connections we made. The class of 2002 was always very spirited and always pushing the limits of what we could do and accomplish. We won spirit week as 7th graders and we never lost that spirit! 20--02!!!
Not only was Christine integral in the planning of her class reunion she is also very involved in the Dreyfoos Alumni Committee. With 18 years of graduating classes and as the school approaches its 25th anniversary the Alumni are an important part of the school's history and future.

Q: What goals do you personally have for DSOA alumni?
A: When I first returned to West Palm Beach, I did not realize how much of an impact my DSOA experience would have, but everywhere I turned, someone had a connection to the school and I realized just how unique the DSOA community really is. We are a community willing to help and support each other and my goal is to build and cultivate an active alumni base to increase opportunities and awareness between both alumni and current students.
With Christine's arts background and interest in excellence in education The School of the Arts Foundation Board of Directors felt her involvement would be invaluable to the growth of the Foundation. This month Ms. Wang joined the School of the Arts Foundation as the Alumni Representative.
Q: What do you hope to bring to the Board?
A: I am hoping to bring a fresh perspective from someone who has benefited tremendously from both the school and the work of the Foundation. I know the DSOA experience is unparalleled and I want to continue that tradition. I want to share alumni experiences and happenings and to help cultivate a stronger connection between the alumni and the school. There are so many of us who are now in a place where we can offer the advice and help to students who are unsure of where their next step might be and there are also so many other connections that have remained untapped as to opportunities and ventures between alumni creating and growing their own ventures.
When asked what she recommends to current Dreyfoos students Christine suggested students "Take advantage of every opportunity you have and enjoy every moment of your DSOA experience". It is clear Christine continues to do the same.
Do you know an alumnus who deserves to be in the Spotlight? Email the Foundation.