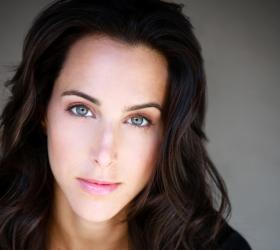 Aug 21, 2012
Q&A With Alum Jessica Patty
Spotlight Date:
August 22, 2012
Download Original
]" class="imagefield imagefield-lightbox2 imagefield-lightbox2-spotlight_thumb imagefield-field_spotlight_photo imagecache imagecache-field_spotlight_photo imagecache-spotlight_thumb imagecache-field_spotlight_photo-spotlight_thumb">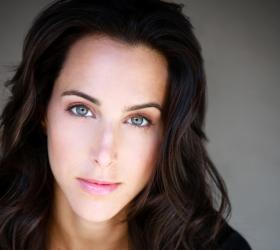 Dreyfoos alumnus Jessica Patty takes center stage performing Eva Peron in Evita on Broadway. Jess is a class of 1997 Dance Department graduate with a Musical Theatre crossover, she explained that performing Eva for the first time was a moving experience. "Standing on the balcony singing "Don't Cry For Me, Argentina" was very surreal. Truly, a dream come true".
Back at the old Palm Beach County School of the Arts - North Shore Campus Ms. Patty performed in many Dance Department shows but her favorite and most memorable was her senior showcase. The students choreographed their own numbers highlighted by a multimedia montage of their lives. This was a very emotional culmination of her five years at the School of the Arts.
When asked about the most profound changes she experienced at the School of the Arts she responded saying, "I went to school there from 7th to 12th grade, so I think it's safe to say there were many profound changes. But SOA surrounded me with so many amazingly talented and intelligent kids; you were constantly challenged and inspired to aim high and dream big. It sparked an intense drive and ambition in me that helped immensely in my career."
With so many amazing teachers as the School of the Arts Jess found it hard to pinpoint the ones that helped her most along the way. Mr. Robbins and Mr. Lewis surely shaped her towards her future in Musical Theatre while Mr. Farquar, Sra. Smith and Mrs. Porche held a warm place in her heart.
Upon leaving High School she attended Florida State University. She performed in countless shows while studying in the BFA Music Theatre program and graduated with honors in 2001. The FSU Music Theatre Department had their annual senior showcase in NYC and the very next day she had an audition for the First National Non-Equity Tour of Cats. She got it!
After being on the road for two years, with Cats and then Fosse, Jessica officially moved to New York City in August of 2003. Following her move to NYC Jess has worked tirelessly and has many Broadway credits to her name including: The Addams Family (understudy Morticia, Wednesday), People in the Picture (understudy Red), 9 to 5 (understudy Judy), A Chorus Line (Cassie) and The Boy From Oz.
One of her most memorable Broadway moments was standing on stage playing Cassie in A Chorus Line, singing "Music in The Mirror". She explained, "There are mirrors on stage and when I first caught myself in the red leotard it really hit me. I was playing Cassie on Broadway."
When asked to give some recommendation for current Dreyfoos students she exclaimed, "Work hard and don't ever let someone telling you 'No' stop you. Do what you love and you will always be happy and fulfilled." She went on to discuss the importance of who you know. Who you know and who you are can mean a lot in the Theatre world. Knowing someone behind the casting table in an audition can be a help or a hindrance. They can vouch for you talent and work ethic but they could also say something negative about you. It's important to always be professional.
Bringing it back to the School of the Arts, Jess concluded, "We had such a special, intimate experience at SOA. I wouldn't trade it for the world".
[Jessica Patty is currently performing daily in the ensemble of Evita but can be seen this Saturday, August 19th, performing her fifth show as Eva. If you are in New York be sure to check out the show.]
[UPDATE: Evita closed on January, 26, 2013 after 10 and a half months of performances.]

Do you know an alumnus who deserves to be in the Spotlight? Email the Foundation.