Description
Virtual Piano Impromptu Concert
Date & Time
Saturday, December 12, 2020 at 6 PM with VIP Pre-Show at 5 PM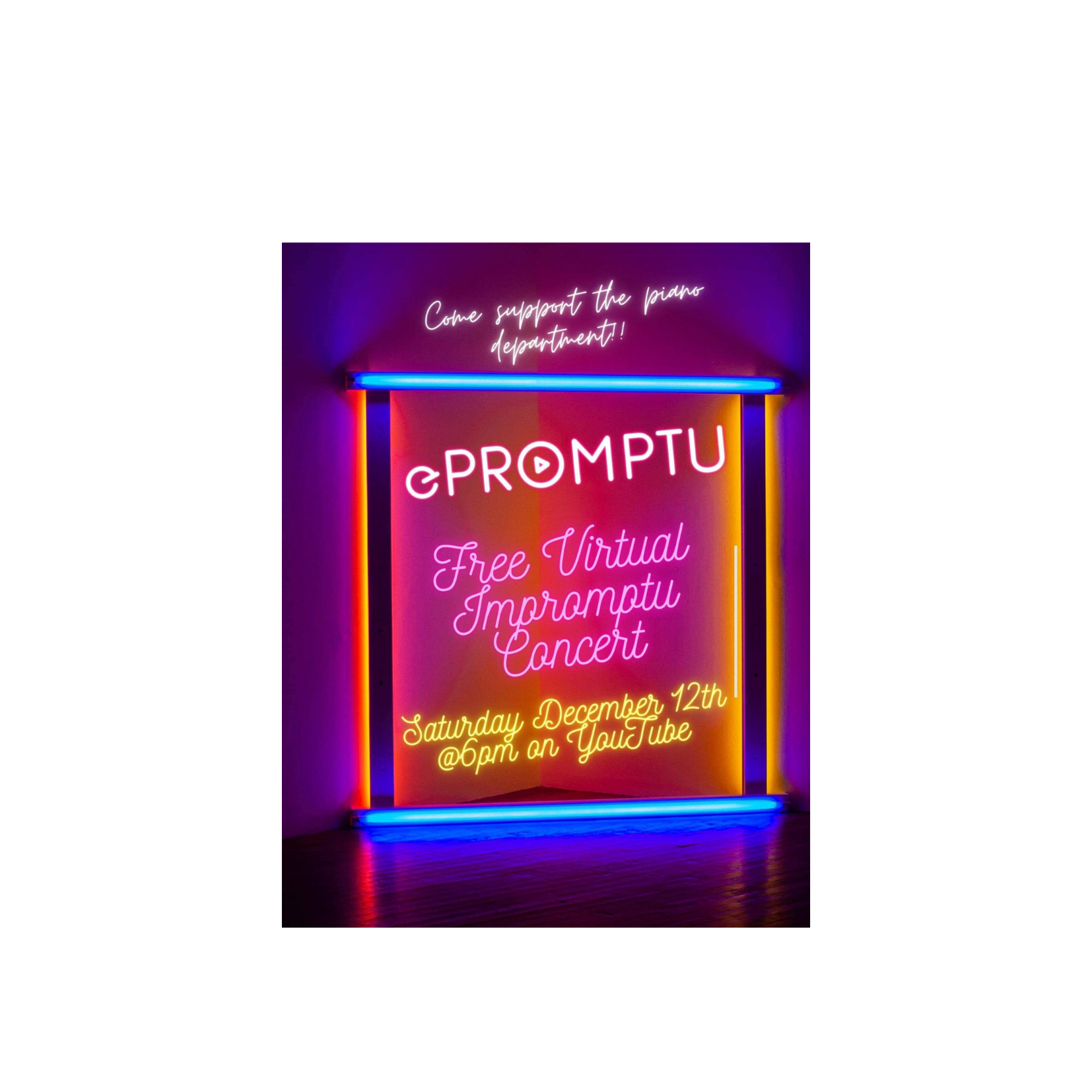 Dreyfoos School of the Arts Foundation is excited to promote the Piano Department's ePromptu Virtual Impromptu Concert on Saturday, 12/12 at 6 PM.
Join us for a virtual VIP Behind the Scenes program the hour before at 5 PM which will include our Dean of the Music Department/Director of Piano Studies, Stefanie Katz Shear, student Piano Co-Presidents, Madison Yan and Daniel Wang, and a sneak peek of the performances that evening.
A $25 VIP Pre-show Ticket purchase will get you a personalized link to our Behind the Scenes program as well as the link to the ePromptu virtual show. Your ticket purchase is 100% tax deductible and all proceeds go to support the Piano Department and 30th Anniversary Resilience Fund.
Pre-show Tickets are open to all, but are limited...so tell your friends!
If you cannot make the Pre-show but would still like to support the Piano Department, please select Ticket Donation and donate what you can. Thank you!
If you need any assistance, please email Marna Barany.