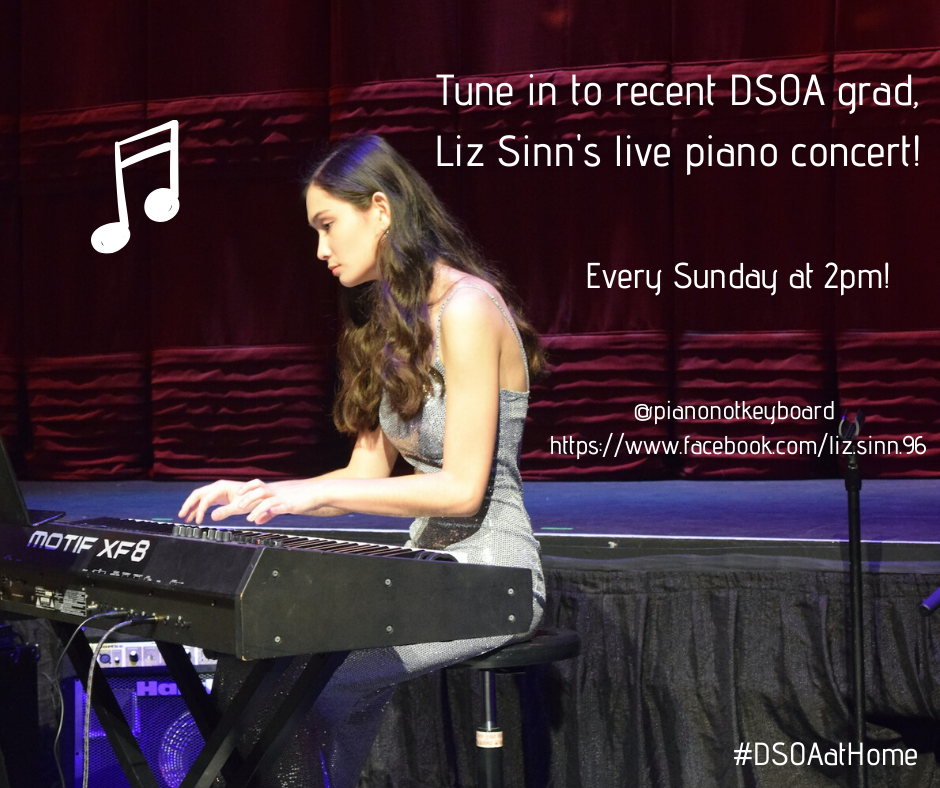 Live Piano Concerts
Every Sunday at 2 PM
Recent DSOA grad Liz Sinn is performing every week to help raise funds for her fellow classmates who are in need of assistance due to the pandemic. You can watch her concerts live every Sunday at 2 PM on Facebook and Instagram. In case you cannot make it, you can always watch them later on her pages.
To make a donation to our COVID-19 Emergency Fund, click here.